Multi-cultural Fashion Company Enhances Communication with Microsoft Teams
Harish Damwani, Chief Financial & Operating Officer, LoveShackFancy

Embracing unabashed femininity and strength, LoveShackFancy (LSF) was founded by Creative Director Rebecca Hessel Cohen while immersed in an editorial fashion career. Born and raised in Manhattan and a lover of vintage, LoveShackFancy is an extension of Rebecca's world with a collection of fanciful silk dresses rooted in travel.
According to Harish Damwani, Chief Financial & Operating Officer, LSF employs fashion specialists and supporting staff from all walks of life, with a variety of ethnic and cultural backgrounds.
"LSF is multi-cultural, multi-race, and non-discrimination," reports Damwani. "We have people working from every different background, Asian, South Asia, African American, white, Jewish and whatever religion that comes to mind, a combination of all.
Since 2017, the company has used Microsoft 365 and Teams to work remotely when necessary and for internal day-to-day calls. "It is very useful tool for presentations, for displaying and sharing our work," related Damwani.
"In recent times, more than before, it's been a very important tool to connect with the company, whether it's on the HR level, meetings or presentations," he continued. "If I want to talk to the ownership, and share technical PowerPoint slides or Excel worksheets, that's been a very good tool for that part of my team. And for finance to review the bills, AP and AR as if they are sitting next to me and I look at what they are pointing out."
Continue reading for Damwani's insights into supporting diversity and inclusion with enhanced communication through Teams.
Diversity and LSF Success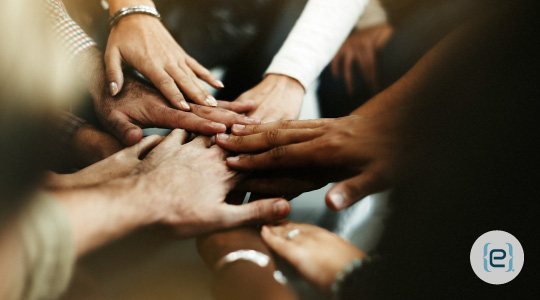 Diversity contributes tremendously to our success. In the fashion industry, when you are coming with new products and ideas, you are for getting across the market in time, keeping seasonality in mind, and looking for new channels and avenues to explore. All these things are interconnected.
Having a diverse workforce helps our business very much. We import from and sell all over the world. Diversity is a key in our company because we are working in Asia and Europe and South America, China and India. Being in New York, it comes naturally to you.
We only hire people based on their talent and specialization. Fashion has so many different segments and classifications and every person who comes through the door comes with their specialization. So, we are blinded, whether black, white, Asian, it doesn't matter to us. What we look for is the talent and experience.
Teams and Inclusion at LSF
Teams helps us to achieve the company's goals for inclusion. First of all, we don't tolerate any discrimination. So, when we are communicating with employees through Teams, whatever walk of life they are coming from, it helps us keep the communication better than a phone call or sending information via email.
If somebody's looking at a presentation, with Teams, they're both able to see the information and refer to each design or detail. That saves us time, obviously, and the communication is enhanced and gets much better. Many times, if there is any trial in communication, this helps to eliminate or reduce that communication gap.
How has Microsoft Teams helped us achieve our goals for D&I? Let's say a picture is worth 1,000 words. With your data on the screen, you're 50% already finished. Then, the rest you can concentrate on the important task of connecting in a meaningful way. This has brought our staff together with greater understanding of individual differences and strengths.
eMazzanti's Proactive Teams Support
eMazzanti has been supportive of Microsoft 365 and Teams all along. I was on Teams talking to our VP of Sales and they couldn't hear me. I immediately called my eMazzanti relationship manager and he jumped on it and helped me to fix my audio in a few seconds, so I was able to continue my conversation. They've been very proactive, and we are very happy with their work. They are hands-on most of the technology.
We have three different channels that we do business. One is the wholesale office through our distribution center in New Jersey. Then, eCommerce, and we are opening retail stores. We already have three existing stores and are opening two more in California in June. They've been helping us in all three facets and corporate.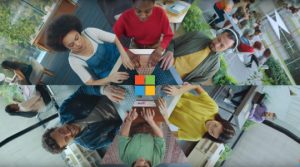 We love Microsoft products and eMazzanti has been an excellent partner. I've seen the diversity in eMazzanti, and I've known Carl for some time. His approach is so neutral. He treats everyone with respect.