"With Azure Site Recovery, we give customers the opportunity to extend their investments in Hyper-V and Azure and gain disaster protection for their workloads in another location."
Carl Mazzanti, Owner, eMazzanti Technologies
In this latest case study from Microsoft, eMazzanti Technologies and their disaster recovery efforts using Microsoft Azure Site Recovery (ASR) is featured.  eMazzanti Technologies showcases how ASR is utilized in their customer environment to provide an affordable and reliable disaster recovery solution.  With several recent natural disasters such as Hurricane Irene and Sandy, business continuity and disaster recovery is a critical part of business operations.  By utilizing ASR, eMazzanti Technologies has been able to provide their clients with an easy, cost effective way to protect their environment and get more from Microsoft technology.
"After years of investing in expensive disaster recovery solutions to defend against weather extremes, many small businesses in the New York City area are seeking more affordable options. IT consultancy eMazzanti Technologies is using Microsoft Azure Site Recovery (ASR) to give them just that. By using ASR, eMazzanti offers small and midsize businesses cost-effective disaster protection in the cloud while also expanding its business and reducing disaster recovery setup time,"
Read the full case study here and see how ASR and  how it can  help your business stay protected.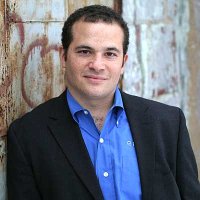 Carl Mazzanti is Co-Founder and President of eMazzanti Technologies, Microsoft's four time Partner of the Year and one of the premier IT consulting services for businesses throughout the New York metropolitan area and internationally. Carl and his company manage over 400 active accounts ranging from professional services firms to high-end global retailers.
eMazzanti is all about delivering powerful, efficient outsourced IT services, such as computer network management and troubleshooting, managed print, PCI DSS compliance, green computing, mobile workforce technology, information security, cloud computing, and business continuity and disaster recovery.  
Carl Mazzanti is also a frequent business conference speaker and technology talk show guest and contributor at Microsoft-focused events, including frequent prominent roles at the Microsoft Inspire (Worldwide Partner Conference / WPC).
Carl, a serial Entrepreneur, gives back to the community through Entrepreneur teaching engagements at Georgetown University, the company's ocean wildlife conservation effort, the Blue Project, and Tree Mazzanti.