"eMazzanti helped us with everything from printing to software protection. Through their partnership with Xerox, eCare Managed Print Services has lowered our costs and enables us to create a better customer experience while clients are in our store." Chris McCullough, US Flagship Gallery Manager and Timothy Oulton Ambassador
When British furniture maker Timothy Oulton decided to open a new US store, it set out to speed up the months-long process. It worked with eMazzanti Technologies to standardize technology and processes, while supporting its brand. With managed print services from eMazzanti and Xerox, Timothy Oulton was able to lower costs, improve efficiency and customer service, and achieve the flexibility and power needed to support planned rapid business growth in 2014.
Business Needs
British furniture designer, Timothy Oulton, uses simple tools and old world craftsmanship to create unique and memorable pieces. "Everything that we do is authentic and daring," stated Chris McCullough, US Flagship Gallery Manager and Timothy Oulton Ambassador. "We're very selective down to the reclamation stories with our wood products. And, we take great pride in every nail driven by hand." The company sells its high-end furniture through 32 Timothy Oulton and partner-owned galleries internationally, four of which are in the United States.
Printing Requirements
Timothy Oulton had two to three different types of printers in four locations around the US. The printers are used to service clients, for sales people and for management. "Timothy Oulton prints lots of 'tear sheet' photos of furniture items for clients," explained Matt Wilkerson, Head of Retail, Timothy Oulton Americas. "We also print invoices, receipts, reports and large presentations with a series of items and a quote for clients.  As an international company, we also do a tremendous amount of scanning."
Printing Problems
Printers were often not available when needed. "We rely heavily on printing," stated McCullough. "Previous to eMazzanti, our printing was unreliable." Timothy Oulton was also paying a lot for poor printing performance. "There was a tremendous cost associated with cartridges being purchased," stated Wilkerson. "And with printers constantly breaking or being offline a location could go days with a printer down or no printer at all."
Solution
eMazzanti Technologies
Timothy Oulton works hard to improve the customer experience and create outstanding customer service. "We elevate ourselves to create a best-on-planet experience when you walk through one of our galleries—everything down to the way the environment smells when you walk in." When Timothy Oulton Americas decided to open a high-end outlet store in New Jersey, it took the opportunity to also "get the technology right" to support their brand. For guidance, Timothy Oulton engaged eMazzanti Technologies, a New York City area IT consultancy. "We chose to work with eMazzanti due to the fact that they are able to work in multiple locations throughout the country and help us service our client needs," stated McCullough.
eCare Managed Print
The technology also had to be easy to use and cost-effective. eMazzanti recommended that Timothy Oulton standardize their printing with eCare Managed Print Services from eMazzanti and Xerox. "We knew that because Timothy Oulton operates in high-end retail, the printing technology had to perform flawlessly," stated Carl Mazzanti, President of eMazzanti Technologies.
"The plan allows the stores the freedom to always have the ability to print," related Wilkerson. "As long as managers use the program they are never without replacement cartridges. Printing becomes less of a project, giving the management team more time to focus on clients and not on office supplies and printers."
eCare Managed Print allows for consistency at all Timothy Oulton locations. "The managers are not constantly trying to get a printer, bought at an electronics store, to work properly because it has been over-used, or they just do not understand how that particular printer works," explained Wilkerson. "Now, they have one unit that scans, prints and faxes. They always have supplies and don't have to run around town to purchase more, or order the wrong cartridges. It simplifies a part of their job and creates an environment where they focus on items that are directly related to sales, not on understanding, maintaining and fixing hardware."
Benefits
Saves Money
"We've been able to not only to have more reliable printing but our toner and supplies have drastically gone down which is a huge cost savings for our company," stated McCullough. "Additionally, we are anticipating saving money by not having to constantly replace units that were not meant to be used for the volume of printing that we do," explained Wilkerson.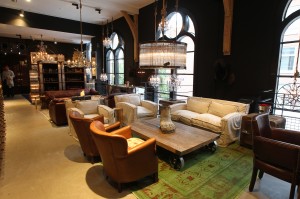 Improves Customer Experience
There is also some substantial soft cost savings involved. "There is no way to measure how much it costs when a customer cannot be handed an item they are requesting in real time, or the hours taken when the sales team or a manager are troubleshooting hardware that is failing," stated Wilkerson. "Managed print solves those issues."
Consistent, Efficient Operations
"The most difficult issue a retailer constantly struggles with when they have multiple locations is keeping as many items as possible consistent," stated Wilkerson. "The eCare Managed Print program is one more way that you can keep something simple and easy and not consuming valuable time and resources."
Exponential Growth
Timothy Oulton has now access to the best technology available to enable business growth. "Because of eMazzanti's partnerships with amazing companies like Microsoft, Xerox and WatchGuard, the speed, connectivity, security and operational efficiency in our business have all improved," stated McCullough. "The future of Timothy Oulton in 2014 is exponential growth. Working with eMazzanti has enabled us to create a scalable IT solution that we can roll out to multiple locations. It's a huge cost savings in the future development and growth of our company."
Customer: Timothy Oulton
Website: www.timothyoulton.com
Customer Size: 200 employees
Country or Region: United Kingdom
Industry: Retail —Specialty retail
Partner: eMazzanti Technologies
Partner Website: www.emazzanti.net
Customer Profile
Timothy Oulton is a British furniture brand named after its founder and creative director. It sells its furniture in 32 locations worldwide and posted 2012 revenues of US $130 million.
Software and Services
      eCare managed print
      Windows 8 Pro
Hardware
      Lenovo ThinkPad Twist tablet PCs
      HP EliteBook Revolve tablet PCs
For more information about other eMazzanti customer successes, please visit: www.emazzanti.net/success-stories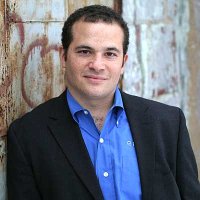 Carl Mazzanti is Co-Founder and President of eMazzanti Technologies, Microsoft's four time Partner of the Year and one of the premier IT consulting services for businesses throughout the New York metropolitan area and internationally. Carl and his company manage over 400 active accounts ranging from professional services firms to high-end global retailers.
eMazzanti is all about delivering powerful, efficient outsourced IT services, such as computer network management and troubleshooting, managed print, PCI DSS compliance, green computing, mobile workforce technology, information security, cloud computing, and business continuity and disaster recovery.  
Carl Mazzanti is also a frequent business conference speaker and technology talk show guest and contributor at Microsoft-focused events, including frequent prominent roles at the Microsoft Inspire (Worldwide Partner Conference / WPC).
Carl, a serial Entrepreneur, gives back to the community through Entrepreneur teaching engagements at Georgetown University, the company's ocean wildlife conservation effort, the Blue Project, and Tree Mazzanti.