Source : teachaceo
Every waking day, we are having tremendous changes in regulations and technology which greatly affects the way businesses operate. Some entrepreneurs will say the future is definitely bright but to others, some of these changes are meant to work against their expansion and business operations. Additionally, there's growing empowerment and embracing of individuality which motivates more people to begin their entrepreneurship journey. But the big question, what's the future of entrepreneurship?
We asked entrepreneurs their thoughts on the future of entrepreneurship and here's what they had to say.
#1- Upskilling
In the Extreme Data Economy of the Fourth Industrial Revolution, we face robotics, automation, and AI, and there is no doubt that these technologies will cause significant dislocation and disruption in certain industries and job functions. But we've seen this movie before, in the previous three industrial revolutions, and we ought to have learned our lesson: Be proactive. Pinpoint the job roles and functions that will be impacted. Determine the unique skills that each type of worker has. Identify roles that either exist or will be created as a result of these new technologies. Look at education, retraining, and upskilling for these future forms of work. It is not mechanization, artificial intelligence, or robots that we should fear, but rather, our own failure to prepare for a future that most certainly depends on them.
Thanks to Paul Appleby, Kinetica!
---
#2- Remarkable
The future of entrepreneurship and what we are all capable of innovating and the building is remarkable. Every day, entrepreneurs keep moving the bar for what we consider remarkable, generating incredible, forward-thinking, world-changing ideas. Furthermore, they take that chance and are willing to bet on themselves, their idea, and the team behind it, despite the many obstacles they face. They push themselves and everyone around them to be better and achieve the remarkable, that others have not been able to accomplish before them.
Thanks to Greg Peters, BetterPT!
---
#3- Influence
Long gone are the days of automation and stale, stagnant relationships within your business internally and externally. In order to build trust with your team, audiences and/or your ideal customers, you must first build influence on why others should trust your business. One strategy that has helped the growth of my business is the strategy of building a channel of influence around myself as the face of the brand. Business owners should become the influence that others want to follow and share. It's a nurtured approach to scaling but businesses should be built around their relationships with people.
Thanks to Ashley Graham, Brandesso!
---
#4- Flexibility
I think entrepreneurship is going to become the way to live and work flexibly in the future. It will open doors to working from different locations, different hours, using different skill-sets and with different people. The days of job-for-life are well and truly over. Entrepreneurship and teaching the next generation to think and be growth-minded, resilient and versatile will be the way forward in the world of work.
Thanks to Vicky Shilling
---
#5- Freedom
Entrepreneurship for me is essentially the freedom to create and to do so on your terms. Creativity in all its forms is fundamental in our lives, and to work and produce with intention provides direction and meaning. To be an entrepreneur provides the freedom to follow your passion with aliveness, living your life on your own terms as opposed to conforming to established structures and hierarchies. This freedom, however, is the ultimate test in personal responsibility and accountability, and the reason why entrepreneurial success is challenging and rare.
Thanks to Jon Michail, Image Group International!
---
#6-Unconventional
I've had excellent bosses, as well as horrible ones. The bad ones were always stuck in the antiquated days of you need to be at your desk from 9:00 a.m. – 5:00 p.m. (or longer) no matter what. The landscape of business is changing. Due to the digital age and a desire for work-life balance, entrepreneurs need to focus on their people first. Realize that your employees have lives outside of work and that if you don't understand that, Millennials and generations to follow will continue the trend of frequently switching jobs.
Thanks to Anthony Winston III, P.E., Winston Engineering LLC!
---
#7- Collaborative
I believe the future of entrepreneurship is collaborative—particularly for those who have a vested interest in making a positive difference in the world. When businesses connect to better serve their clients, they gain additional skill sets, knowledge, and connections while reducing overhead, increasing economies of scale, and expanding their span of influence. I envision partnerships and mergers that aren't just mutually beneficial, but collectively beneficial.
Thanks to Melissa Drake, Collaborative AF!
---
#8- Velocity
With the accelerating pace of innovation, entrepreneurial is increasingly about the ability to synthesize and harness new ideas, mobilize teams, and execute to market needs. Entrepreneurs need to be ready to rapidly identify opportunities and shifting tides. It applies even to traditionally slower moving markets like healthcare and restaurants where over the top business models like Telehealth and mobile apps are winning against brick-and-mortal or traditional approaches.
Thanks to Ted Chan, CareDash!
---
#9-Impact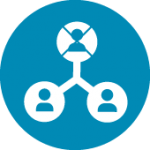 The future of entrepreneurship is the impact you and your business are going to leave on the world. There are new businesses popping up every day, with very little to differentiate one new company from the next. What will make your business stand out to the public is not just what goods or services you're selling, but also what good you're doing for the world. Customers wantto feel the heart of a company so that they feel good supporting it. So figure out how your company's mission relates to a way to make a difference, and promote this cause while promoting your brand.
Thanks to Nate Masterson, Maple Holistics!
---
#10-Cybersecurity
The amount of cybersecurity-related entrepreneurship is going to be staggering. Even the non-technical community has noticed a huge influx of cyber attacks. It's only going to get worse. Hackers will continue to find new ways to attack the ever-increasing technology society is using. They will continue to use new methods and tools to gain access to private information. Technology will continue to evolve, providing hackers with an even larger attack surface and more vulnerabilities to exploit. This is where entrepreneurship will thrive. With each new step forward in technology will come a new need to secure it. Entrepreneurs will have absurd opportunities to purse security-related businesses. This will relate to AI and IoT as well as new technology we aren't aware of yet.
Thanks to Will Ellis, Privacy Australia!
---
#11- P2P
We have seen massive disruption to the accommodation industry when hotels were bypassed in favour of peer to peer apps such as Stayz and AirBnb. Similarly, taxi cabs have lost much ground to Uber, Lyft, Ola and other rideshares. Banks and money transfer agencies such as Western Union are losing ground to cryptocurrency transfers. In future, we will see P2P lending through crypto, at rates of interest which are favourable to the participants and not the intermediary. More and more people are realising that we can live happily with fewer intermediaries; this will affect governments, healthcare, banks and all other industries with middlemen. If your industry has not been disrupted by P2P yet, it would be wise to start the disruption yourself, before someone else does.
Thanks to Jeremy Britton, BostonCoin!
---
#12- Noisy
The barriers to starting a business are lower than ever before, and anyone with access to the internet and an idea, regardless of how good or bad it is, can start a company almost instantly. That means that the business landscape is crowded with hundreds of thousands, if not millions, of small businesses all clamoring for your attention and wallet at the same time – it's really noisy out there. It's incredibly challenging for a deserving business with a great product to rise above the noise and actually be heard or noticed. If you can figure out a way to truly differentiate yourself, make sure to not be complacent and continue to invest in maintaining that competitive advantage because before you know it, your competition will have caught up and you could get drowned out again.
Thanks to Abhi Lokesh, Fracture!
---
#13- Intrepid
For me, entrepreneurialism has never been without risk. However, in such a quickly shifting political, economic, and social landscape, amidst a sea of competition from solopreneurs and freelancers, small businesses, and established hegemons, I think it's going to require real courage to choose to become an entrepreneur. Navigating health insurance, technology shifts, and other external factors is going to require a brave leader who is willing to head into and persevere in the face of the unknown.
Thanks to Reuben Yonatan, GetVOIP!
---
#14- Relentlessness
Future entrepreneurship looks very similar to past entrepreneurship. Certain bedrock principles never change. Entrepreneurship is the relentless pursuit of self-achievement. It's the challenge of undertaking an insurmountable task when others cannot, or will not, because the risks of failure seem too high or they lack vision. Future entrepreneurs will dedicate their entire being to a worthy challenge and sacrifice everything to achieve it. You can't convince them that they will not succeed because it is not a course that they choose. It becomes something inherent in one's self that draws them to the struggle. Most can't stop themselves. It simply happens.
Thanks to Bruce Fikowski, Get Assist, Inc.!
---
#15-  Innovation
We are in a time where technology is every-changing and through social media outlets the world has never been so connected. Individuals are able to discuss, find, and throughout problems into the universe and it is the job of an entrepreneurial spirit to find these problems and create solutions. There are two types of ways to be innovative in the modern world. One is that you find a problem or need no one has been able to decode or provide yet, you create it and showcase it. On the other end of the spectrum, you find something that someone is already doing but and you do it better! This is what's going to drive the success of entrepreneurship in the upcoming generation.
Thanks to Marina Babaian, Mbridge Consulting Group!
---
#16-Quality
Readers and consumers grow more intelligent and more wary of scams every year, and what may have convinced someone on the Internet fifteen years ago to spend $50 based solely on your recommendation does not work today. The real key to a successful business, a website that makes you a real income, is creating legitimately valuable, quality content that genuinely helps your audience with their goals. A strong product and a compelling presentation combine to make the modern entrepreneur money, and this trend towards more and more discerning consumers will only continue.
Thanks to Brady Dill
---
#17- Challenges
The best word for defining the future of entrepreneurship is the one thing that we all face when staring into the abyss that is a new company: Challenge. And no one's challenges are the same. Whether it's your competition, or your people, or technology, every new business faces difficulties coming at you from all sides. Challenges both define entrepreneurship, and define entrepreneurs, since facing challenges has to be seen as something to be conquered. If you fear difficulties or challenges, then you have no hope of overcoming them. The future will only bring greater technological strength from your competitors, so it's better to start now. Only by staring down your challenges, as you consider the future, will you be able to overcome them.
Thanks to Flynn Zaiger, Optimistic Video Production!
---
#18- Explosive
The fact that we currently, literally, have 4, soon to be 5, of the most independent-minded generations in the history of humanity in the workforce coupled with technology being both an enabler and accelerator of entrepreneurialism is creating the perfect conditions for entrepreneurialism to explode! In fact it already is.
Thanks to Jeffrey Deckman, Capability Accelerators!
---
#19-Agility
When you come up with a unique idea there's a strong chance others have not only come up with it also but may have already started executing upon it. The future of entrepreneurship is about moving fast and testing what works for you. Afterwards, its about scaling and securing your position. While its important for an entrepreneur to always think their idea through, its equally important to act swiftly and make allowance for change. Agility is key to entrepreneurship and rising entrepreneurs need to quickly make room for changes in their business model if they are to succeed in today's fast-paced environment.
Thanks to Allen Kaplun, GreenDropShip.com!
---
#20-Individuality
If I had to pick one word for entrepreneurship of the future it would be individuality. Computers, AI and Machine Learning are standardizing so much. Big companies own, and will continue to own, mainstream standardized processes. Where the growing opportunity is is in non-standardized unique and individualized offerings that others need.
Thanks to Shawn McBride, Planning Done Right!
---
#21- Human
The future of entrepreneurship I believe is going to actually shift back in time – to a time where local, family-owned, non-automated, mom and pop shops ruled. I know in our real estate investment business the big names such as Zillow and Open Door are taking up territory where local investors once ruled. I see this happening throughout industries- everything has become so automated, so hands-off and robotic that we will a shift backward to the root of entrepreneurship – being human, being real, fostering relationships with customers. Consumers will begin seeking this out as they will become overwhelmed with the automation and instead seek out the local entrepreneurs that are still willing to discuss deals over coffee.
Thanks to Mikaela Spalding, Peak Real Estate Solutions!
---
#22- Virtualization
What is referred to as virtualization? Between the last few years, studies have shown that a large number of people conduct their day to day activities from the comfort of their homes. 29% to be exact, and this amount is gradually increasing. This can increase up to 50% – 60% in the near future meaning that most of the people will conduct their activities from home, virtually. This is due to the huge technology advancement. This will change entrepreneurship in the future as entrepreneurs will build virtual businesses without building businesses with remote locations for these people. Higher the number of people doing all their activities virtually, the higher the number of virtual businesses by entrepreneurs. What this means for entrepreneurship is that entrepreneur businesses are heading towards location-independent businesses which are run virtually from anywhere in the world.
Thanks to Anjana Wickramaratne, Inspirenix!
---
#23- Community
Bring people together who not only need what you're selling, but are longing to feel a part of the same Tribe. The future of entrepreneurship depends on experiences that bring together like-minded people, to share a common bond with those who think and live like they do. Find your niche and build live, interactive experiences around your target market's pain point, as a way to market and sell your product, en masse. If they're happy campers, your customers eventually become your ambassadors. And the more you bring them together, the more connected they become. To your brand and to each other (think digital content through storytelling).
Thanks to Tammi Leader Fuller, Campowerment!
---
#24-Essential
If I had to describe the future of entrepreneurship in one word it would be: Essential. In a world of automated self-service kiosks, mounting student loan debt, and more and more students being pushed through college with degrees that they may or may not use; entrepreneurship will be one of the few differentiators on the path to wealth accumulation and preservation. Not only that, the barrier to enter into the startup market will be so low that more people can and should be finding ways to take their financial future into their own hands while also making an impact in our world!
Thanks to Joey Price, jumpstart-hr.com!
---
#25- Patience
I believe in today's world, where everyone is so obsessed with quick results, the future of entrepreneurship will be found in those who have patience. Entrepreneurs that can play the long game, build a firm foundation, and stay patient will reap massive rewards! With the barrier to entry being so low in today's market, and the promise of overnight success being so common, the real entrepreneurs will stand out by just staying patient, implementing an effective strategy, and not getting sidetracked by all the smoke in mirrors of today's entrepreneurial world!
Thanks to Danielle Cevallos, Basic Girl Marketing!
---
#26-Endless
There will always be dreamers and planners and builders who what to change the world with their ideas. No matter what the regulatory or societal constraints, entrepreneurs will find a way, because that's what they do-overcome all obstacles to make the world better.
Thanks to Carl Mazzanti, eMazzanti Technologies!
---
#27-Fearless
In my mind the best way to describe the future of entrepreneurship is to call Fearless. Reason being, there are more and more people that are looking to be financially independent and to be able to retire early. One of the best ways to achieve independence is by having your own business. So I see a lot more new businesses and ventures popping up lately. While it is great for the society, it creates a lot more competition especially since the technology is becoming more and more advanced each day. Therefore, I believe that whoever decides to start a new venture in the future, they will have to be someone who is absolutely not afraid of taking a risk and failing (at least once!).
Thanks to Alina Trigub, SAMO Financial!
---
#28- Clarity
Becoming an entrepreneur can be driven by so many things including curiosity, necessity, excitement, frustration… the list goes on. As more entrepreneurial individuals are drawn to launch their own initiatives, what will separate those with unstoppable longevity and those that falter will be crystal clarity. It is no longer the case that vision is a catchword for companies with big budgets. More and more a clear, multi-faceted North Star that has been pulled into all areas of the business and the entrepreneur's life will be what successfully launches a kernel of an idea into the hearts and minds of customers the world over.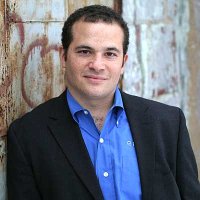 Carl Mazzanti is Co-Founder and President of eMazzanti Technologies, Microsoft's four time Partner of the Year and one of the premier IT consulting services for businesses throughout the New York metropolitan area and internationally. Carl and his company manage over 400 active accounts ranging from professional services firms to high-end global retailers.
eMazzanti is all about delivering powerful, efficient outsourced IT services, such as computer network management and troubleshooting, managed print, PCI DSS compliance, green computing, mobile workforce technology, information security, cloud computing, and business continuity and disaster recovery.  
Carl Mazzanti is also a frequent business conference speaker and technology talk show guest and contributor at Microsoft-focused events, including frequent prominent roles at the Microsoft Inspire (Worldwide Partner Conference / WPC).
Carl, a serial Entrepreneur, gives back to the community through Entrepreneur teaching engagements at Georgetown University, the company's ocean wildlife conservation effort, the Blue Project, and Tree Mazzanti.