Carl Mazzanti urges professionally guided planning and preparation on VMB blogtalkradio program
[youtube]http://youtu.be/GftxZzFyLwM[/youtube]
Hoboken, New Jersey ­- (Vocus) February 12, 2015 — eMazzanti Technologies CEO, Carl Mazzanti, urged business leaders to seek professional guidance to prepare for large and small disasters as he discussed "Business Continuity and Disaster Recovery" on the popular blogtalkradio program VMB, The Voice of Manhattan Business, sponsored by the Manhattan Chamber of Commerce. The program aired at Noon (EST) on Wednesday, February 4.
Listen to the recorded program online.
Mazzanti drew upon lessons learned from Japan's WWII recovery and cited situations to which every manager could relate as he shared practical advice and information for business leaders who are engaged in or may be considering business continuity and disaster recovery planning.
Mazzanti's comments were praised by the host, Bill Hurwitz, as being very insightful and valuable to business.
The program began with questions about preparing staff for a disaster and choosing the proper cloud for data storage. Giving examples of cloud data center disasters, Mazzanti identified data center vulnerabilities, highlighting the need for data redundancy.
"There is a common misconception that the moment you put data on the cloud it's safe," related Mazzanti. "This is not the reality. Data centers experience loss of connectivity and other failures."
6 Business Continuity and Disaster Recovery Tips
During the program, Mazzanti shared several tips relating to disaster recovery and business continuity including these:
When a major storm or potential disaster is forecast, make provisions to have staff near the office the night before to have a core response team on-site as soon as possible.
Always make your data redundancy facility a hot site used by customers and staff.
If starting over from a disaster, learn from the past and rebuild it better.
Owning equipment is the least cost option. If in doubt, buy.
Start the business continuity planning discussion with staff succession. Then look at processes to identify the items that need to persist for the business to survive.
You need someone on the outside, another set of eyes to guide business continuity planning and disaster recovery preparations, a trusted professional with the depth of the bench. For example: In accounting this would be the auditors.
"The doer shouldn't be the checker," stated Mazzanti. "You always need someone that you can trust to come in to guide the continuity planning process."
Upgrading Mitigates Risk
The program concluded with a question about keeping up to date with upgrades. Mazzanti explained how difficult it is to keep the talent to support old and dying software. This poses a risk to business in the form of poor support and down time.
"In general, upgrading allows you to mitigate risk and maintain a competitive advantage," explained Mazzanti. "Sometimes there are reasons why you can't do the upgrade. But you still need a way to reduce the risk of obsolete or unsupported systems."
Considering the January 13, 2015 end of mainstream support for Windows 7 and Windows Server 2008, as well as the Windows Server 2003 end-of-support deadline approaching July 14, 2015, now is a good time for businesses to plan an upgrade. After the July, 2015 deadline, Microsoft will no longer support Windows Server 2003 or provide patches and security updates. That creates potential security problems and immediate compliance issues for businesses.
The timely 45 minute program aired at Noon, February 4, 2015. However, eMazzanti encourages everyone to access the complete recorded interview.
eMazzanti Technologies provides business continuity and disaster recovery services to businesses in the NYC metro area, New Jersey, throughout the United States and internationally. Hurricane Sandy and other recent disasters have proven the value of these services.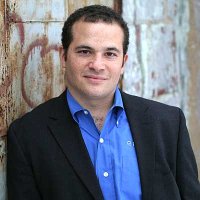 Carl Mazzanti is Co-Founder and President of eMazzanti Technologies, Microsoft's four time Partner of the Year and one of the premier IT consulting services for businesses throughout the New York metropolitan area and internationally. Carl and his company manage over 400 active accounts ranging from professional services firms to high-end global retailers.
eMazzanti is all about delivering powerful, efficient outsourced IT services, such as computer network management and troubleshooting, managed print, PCI DSS compliance, green computing, mobile workforce technology, information security, cloud computing, and business continuity and disaster recovery.  
Carl Mazzanti is also a frequent business conference speaker and technology talk show guest and contributor at Microsoft-focused events, including frequent prominent roles at the Microsoft Inspire (Worldwide Partner Conference / WPC).
Carl, a serial Entrepreneur, gives back to the community through Entrepreneur teaching engagements at Georgetown University, the company's ocean wildlife conservation effort, the Blue Project, and Tree Mazzanti.