Annual IT Checkup — Have you had yours?
If we take our health seriously, we have an annual checkup. If you take your company's technology seriously, you should consider an annual periodic review of the following:
Can a new technology solve your business problems?

Can technology help you increase customer satisfaction?

Can technology help put profit to your bottom line?

Have you outgrown your existing technology infrastructure?
Our account managers have been trained to understand the impact that technology can have on businesses every day. They will sit down with you to understand more about your company business processes and problems and help you determine how technology can make a difference. After we've talked together about your business, we'll deliver an assessment of your current technology health and some suggestions about how you might improve it. And unlike visiting the doctor, you won't receive a bill in the mail. If you are interested in an "annual checkup", please call us to setup an appointment for an account manager & owner to visit your location.
Good technology health has many parallels to good physical health – it's always better to be proactive than reactive. Take charge of getting the most out of your technology today!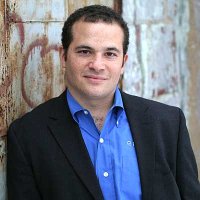 Carl Mazzanti is Co-Founder and President of eMazzanti Technologies, Microsoft's four time Partner of the Year and one of the premier IT consulting services for businesses throughout the New York metropolitan area and internationally. Carl and his company manage over 400 active accounts ranging from professional services firms to high-end global retailers.
eMazzanti is all about delivering powerful, efficient outsourced IT services, such as computer network management and troubleshooting, managed print, PCI DSS compliance, green computing, mobile workforce technology, information security, cloud computing, and business continuity and disaster recovery.  
Carl Mazzanti is also a frequent business conference speaker and technology talk show guest and contributor at Microsoft-focused events, including frequent prominent roles at the Microsoft Inspire (Worldwide Partner Conference / WPC).
Carl, a serial Entrepreneur, gives back to the community through Entrepreneur teaching engagements at Georgetown University, the company's ocean wildlife conservation effort, the Blue Project, and Tree Mazzanti.