At a time when most of the country is grappling with the winter blues, Microsoft (NSDQ:MSFT) is counting the proceeds from Windows 7 sales and basking in the glow of some long-awaited good news. But while consumers are gravitating to Windows 7 en masse, businesses haven't yet shown an inclination to do the same.
Even so, Windows 7 is on a major hot streak right now. In last week's Q2 earnings, Microsoft said it has sold 60 million Windows 7 licenses since launching the operating system on Oct. 22, with healthy consumer demand driving a 35 percent year-on-year increase in Windows licensing revenue during the quarter.
Windows 7 usage reached the 10 percent OS market share milestone on Jan. 31 and averaged 7.57 percent for the month of January, compared to 5.71 percent in December, according to the latest figures from Net Applications. Windows 7 is on track to surpass Windows Vista for the number two spot sometime later this year, and Microsoft is no doubt pleased to see Windows XP usage finally declining.
Windows 7 also appears to have given a boost to Microsoft's image: According to London based research firm YouGov PLC, Microsoft's customer satisfaction rate jumped 14 percent between the Windows 7 launch and the end of the year.
This is all great news for Microsoft, but the celebration could be short lived unless IT spending starts to loosen up. Jon Bach, president of Puget Systems, a Kent, Wash.-based system builder, isn't seeing evidence that businesses will upgrade their existing systems to Windows 7 this year, but does expect some to purchase new Windows 7 hardware.
In Bach's view, Microsoft's recent Windows 7 numbers were fueled more by a broader PC market rebound that had already begun prior to the launch. "Windows 7 certainly is a successful OS, but the PC industry saw a big rise in business in Q4, before Windows 7 came out," he said. "Our sales are off the charts, but that rise in the PC industry is playing a bigger factor than the release of Windows 7."
The situation is more promising in the SMB segment, where the end of mainstream support for Windows XP is prompting firms to consider upgrading to Window 7 on new hardware, according to Tim Ulmen, principal at Midwest IT Solutions Group, Wichita, Kan., Ulmen says Windows 7 Professional sales are far outpacing those of Vista Business during a similar timeframe after their release.
"I'm seeing positive growth and acceptance of Windows 7 in what has been somewhat of a wait-and-see environment," said Ulmen. "Microsoft has done a great job with Windows 7, not only on the engineering side of things, but also on the marketing side. They haven't overhyped Windows 7 as they did with Vista."
Although Windows can run on older PCs, it runs better on new ones. For this simple reason, Carl Mazzanti, vice president of eMazzanti Technologies, a Hoboken, N.J.-based solution provider, expects businesses to avoid standalone Windows 7 upgrades in favor of new PC purchases.
"We expect the OEM side of the sales process to kick in as customers strive to take advantage of some of the more advanced features in Windows 7," Mazzanti said.
Microsoft can safely proclaim Windows 7 a success, but given the flat performance of some of its other businesses, this may not be enough to carry that momentum through the rest of the year. But another quarter of solid Windows 7 numbers would definitely show that the trusty revenue engine is back up and running.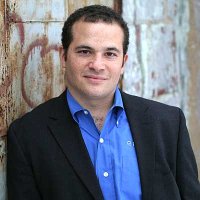 Carl Mazzanti is Co-Founder and President of eMazzanti Technologies, Microsoft's four time Partner of the Year and one of the premier IT consulting services for businesses throughout the New York metropolitan area and internationally. Carl and his company manage over 400 active accounts ranging from professional services firms to high-end global retailers.
eMazzanti is all about delivering powerful, efficient outsourced IT services, such as computer network management and troubleshooting, managed print, PCI DSS compliance, green computing, mobile workforce technology, information security, cloud computing, and business continuity and disaster recovery.  
Carl Mazzanti is also a frequent business conference speaker and technology talk show guest and contributor at Microsoft-focused events, including frequent prominent roles at the Microsoft Inspire (Worldwide Partner Conference / WPC).
Carl, a serial Entrepreneur, gives back to the community through Entrepreneur teaching engagements at Georgetown University, the company's ocean wildlife conservation effort, the Blue Project, and Tree Mazzanti.