Hoboken, New Jersey ­- (Vocus) April 23, 2013 —eMazzanti Technologies, an IT support and computer consultant in the Hoboken, NJ and NYC areas, recently hosted a special High Tech Happy Hour for small business owners at the prestigious W New York in Times Square.
Xerox and Dropbox were the featured companies. Attendees learned how security, space and mobile functionality, along with cloud-based printing and scanning are excellent solutions for businesses of any size.
"Xerox and Dropbox demonstrated the latest technology that can streamline the way most any company does business," noted Jennifer Mazzanti, president, eMazzanti Technologies. "This is critical information for businesses with busy mobile workers."
Xerox Focuses on Mobile Print Trends
According to Xerox's presentation, 60% of mobile workers would like to print from their mobile devices. However, only 5% are actually able to print from mobile devices.
"Administrators and managers are trying to get ahead of the mobile printing trend," says Mazzanti, "But mobile printing ranks last for already-deployed cloud solutions and sixth as a future initiative. The good news is that all the technology needed to deliver mobile printing is proven and available."
Dropbox: Everything with an "On" Switch Will Be Connected
Dropbox is one of the easiest ways to access and share any file from any device or digital source: desktop computer, tablet computer, laptop computer, smart phone, digital camera, car or digital music devices.
"Dropbox is the fabric which ties together the world's devices, services and applications," says Mazzanti. "And it's one of the easiest ways to access, share and collaborate."
According to Dropbox, its service is actively used by over 100 million individuals in  2.5 million businesses to safely and securely protect information as its shared with others. New, powerful administration tools also make managing Dropbox usage for an entire team very efficient and easy.
About eMazzanti Technologies
With a company name that sounds more like a purebred, high-performance sports car than a IT support and consulting firm, eMazzanti Technologies is all about delivering powerful solutions in a variety of Outsourced IT services, such as cloud computing, managed printing services, PCI DSS  compliance, computer network management, network troubleshooting, business continuity and disaster recovery, green computing, mobile workforce technology, information security, cloud computing, cloud computing services, and business information optimization in the most efficient manner possible. The Hoboken, N.J., firm is located in one of the most densely populated – and competitive – regions in the U.S. It provides business technology consulting services for companies ranging from home offices to multinational corporations in the New York metropolitan area, the United States and throughout the world. eMazzanti Technologies is Microsoft's 2012 Partner of the Year for the third year, WatchGuard's Partner of the Year for three years running and made the Inc. 5000 for the third year in a row. For more information contact: Carl Mazzanti 201-360-4400 or emazzanti.net.  Twitter: @emazzanti , Facebook: Facebook.com/emazzantitechnologies.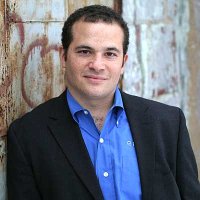 Carl Mazzanti is Co-Founder and President of eMazzanti Technologies, Microsoft's four time Partner of the Year and one of the premier IT consulting services for businesses throughout the New York metropolitan area and internationally. Carl and his company manage over 400 active accounts ranging from professional services firms to high-end global retailers.
eMazzanti is all about delivering powerful, efficient outsourced IT services, such as computer network management and troubleshooting, managed print, PCI DSS compliance, green computing, mobile workforce technology, information security, cloud computing, and business continuity and disaster recovery.  
Carl Mazzanti is also a frequent business conference speaker and technology talk show guest and contributor at Microsoft-focused events, including frequent prominent roles at the Microsoft Inspire (Worldwide Partner Conference / WPC).
Carl, a serial Entrepreneur, gives back to the community through Entrepreneur teaching engagements at Georgetown University, the company's ocean wildlife conservation effort, the Blue Project, and Tree Mazzanti.