eMazzanti Launches Microsoft Office 365 Information Center for New York and New Jersey Area Businesses
Hoboken, New Jersey ­- (Vocus Public Relations) August 26, 2012– eMazzanti Technologies, a Hoboken, New Jersey and New York City area IT expert and computer consultant, announces its Office 365 Information Center aimed at small and medium size businesses who want to lower IT costs, receive enterprise-class security and reliability, improve their IT control and efficiency while retaining the user familiarity and productivity associated with Microsoft's Office suite. The website offers complete information on the how businesses can benefit from the new cloud-based offering along with a free 30 Day-trial to Office 365 (E3) enterprise addition which includes the following benefits:
•    Active Directory synchronization
•    Configurable anti-spam filtering
•    SharePoint intranet supporting up to 300 sub-sites
•    Live 24 x 7 IT customer phone support
•    Office Professional Plus 2010 desktop version subscription (for up to 5 devices per user)
•    Unlimited email storage and archiving
"Any business that wants to significantly lower its hardware and software costs while getting 'enterprise level' communication, collaboration and security capabilities has got to seriously consider Office 365," notes Jennifer Mazzanti, president, eMazzanti Technologies.
Businesses can get complete information and a free trial at:
http://www.cloudtechnology365.com/trial or visit our Cloud Technology Information Center http://www.cloudtechnology365.com/o365.
What is Office 365?
Microsoft Office 365 for small or medium size businesses is a set of Web-enabled tools that lets users access e-mail, important documents, contacts and calendars from virtually anywhere and on almost any device. Designed for organizations with 5 to 50 staff, the service brings together online versions of the best communications and collaboration tools from Microsoft plus Microsoft Office Web Apps at a price that small businesses can afford. Office 365 works seamlessly with the Microsoft programs companies already know and use — Microsoft Outlook, Microsoft Word, Microsoft Excel and Microsoft PowerPoint.
Office 365 is Microsoft's cloud-based service that gives small and medium size businesses the capabilities and efficiencies to grow and target more rapid success.
Powerful security features from Microsoft help protect data, and is backed with a 99.9 percent uptime guarantee.
Why Office 365 is Perfect for Small and Medium Businesses
Virtually Anytime, Anywhere Access
Office 365 helps employees access e-mail, important documents, contacts and calendar on nearly any device from almost anywhere. It frees employees up to work where and when they choose, allowing them to respond to important requests right away, no matter where they are. Because employees can use mobile devices to access e-mail and documents, they won't have to hurry back to the office (or look for a Wi-Fi hot spot if they are using your computer). When traveling, employees can access e-mail and even edit online documents from their favorite web browser.
Easy to Use
Office 365 is easy to try, simple to learn and straightforward to use. It works seamlessly with the programs most businesses and employees already know and use most, including Outlook, Word, Excel and PowerPoint. With Office 365, everyone can choose which tools to use.
Improved Collaboration
With Office 365, businesses can create a password-protected portal to share large, hard-to-e-mail files both inside and outside the organization, giving it a single location to find the very latest versions of files or documents, no matter how many employees are working on them.
Security and Reliability
Powerful security features from Microsoft help protect  data, and Office 365 is backed with a 99.9 percent uptime, financially backed-guarantee Office 365 helps safeguard data with enterprise-grade reliability, disaster recovery capabilities, data centers in multiple locations and a strict privacy policy. It also helps protect a businesses' e-mail environment with up-to-date antivirus and anti-spam solutions. 
Consider eMazzanti Becoming the Partner of Record
In an effort to better service its customers, Microsoft Corporation is relying on its  thousands of IT partners to provide localized support by encouraging small businesses to adopt one of its designated partners as a Partner of Record. Microsoft then knows each business is will be well supported by certified IT experts.
"If a business calls Microsoft support for help, one of the first questions asked is 'who is your partner of record?' "notes Mazzanti. "We know service and support mean everything to a customer and we are here with 24×7 expertise."
Businesses located in the New Jersey and New York City areas can choose to have eMazzanti Technologies at its Partner of Record, without any on-going obligation, by signing up at:
http://www.cloudtechnology365.com/partnerofrecord
About eMazzanti Technologies
With a company name that sounds more like a purebred, high-performance sports car than a IT support and consulting firm, eMazzanti Technologies is all about delivering powerful solutions such as Office cloud technology 365, computer network management, network troubleshooting, business continuity and disaster recovery, green computing, microsoft office 365 information center, mobile workforce technology, information security and business information optimization in the most efficient manner possible. The Hoboken, N.J., firm is located in one of the most densely populated – and competitive – regions in the U.S. It provides business technology consulting services for companies ranging from home offices to multinational corporations throughout the New York metropolitan area and in three countries. For more information contact: Carl Mazzanti 201-360-4400 or emazzanti.net. Twitter: @emazzanti , Facebook: Facebook.com/emazzantitechnologies.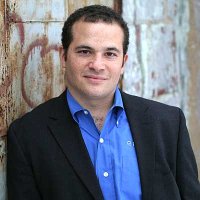 Carl Mazzanti is Co-Founder and President of eMazzanti Technologies, Microsoft's four time Partner of the Year and one of the premier IT consulting services for businesses throughout the New York metropolitan area and internationally. Carl and his company manage over 400 active accounts ranging from professional services firms to high-end global retailers.
eMazzanti is all about delivering powerful, efficient outsourced IT services, such as computer network management and troubleshooting, managed print, PCI DSS compliance, green computing, mobile workforce technology, information security, cloud computing, and business continuity and disaster recovery.  
Carl Mazzanti is also a frequent business conference speaker and technology talk show guest and contributor at Microsoft-focused events, including frequent prominent roles at the Microsoft Inspire (Worldwide Partner Conference / WPC).
Carl, a serial Entrepreneur, gives back to the community through Entrepreneur teaching engagements at Georgetown University, the company's ocean wildlife conservation effort, the Blue Project, and Tree Mazzanti.