Hoboken, New Jersey ­- March 30, 2012—eMazzanti Technologies, IT support and computer consultant for the Hoboken, NJ and New York, NY areas, has been nominated for the 2nd annual SMB Nation 150 Small Business Awards. The annual event recognizes top leadership in the information technology (IT) industry worldwide and is a collaboration between SMB Nation, SMB Technology Network and Research In Motion.
"Of course, it's an honor to be nominated, because the award captures the spirit with which our company was founded" said Carl Mazzanti, CEO, eMazzanti Technologies. "We opened our doors just before September 11th, 2001 and found a way to focus on helping our SMB customers succeed regardless of the challenges. The result was double-digit growth for each of the 10 years we've been in business."
"Individuals and companies can vote for eMazzanti by clicking here or going to smb150.com," continued Mazzanti.
Harry Brelsford, founder and chairman of SMB Nation, congratulated eMazzanti Technologies, along with the other SMB 150 nominees. "I'm excited for all of our SMB 150 nominees. Each and every one of them has worked tirelessly to improve the SMB IT channel—and, by extension, the small business sector as a whole. I hope that everyone who has benefited from our nominees' expertise will show their support and appreciation at smb150.com."
Selection Process
The first phase of the award's selection process has already begun and consists of online community voting, open to anyone at smb150.com. Visitors may vote for candidates up to once per day. Open voting lasts until April 6, 2012, at which point a panel of industry experts will certify the online ballots and cast their own votes for nominees. Community voting counts for 40% of each nominee's score, with the remainder determined by the expert panel's votes.
Awards/Ceremonies
In addition to inclusion on the SMB 150 list in SMB Nation magazine, each SMB 150 winner will receive a free BlackBerry PlayBook (64GB) and an invitation to the SMB 150 Awards Gala in Los Angeles, CA, on May 16, 2012. The 2012 SMB 150 has been made possible by Research In Motion, the platinum sponsor for this year's event.
About eMazzanti Technologies
With a company name that sounds more like a purebred, high-performance sports car than a IT support and consulting firm, eMazzanti Technologies is all about delivering powerful solutions such as Windows 8, managed printing services, PCS DSS compliance, computer network management, network troubleshooting, business continuity and disaster recovery, green computing, mobile workforce technology, information security, cloud computing, cloud computing services, and business information optimization in the most efficient manner possible. The Hoboken, N.J., firm is located in one of the most densely populated – and competitive – regions in the U.S. It provides business technology consulting services for companies ranging from home offices to multinational corporations throughout the New York metropolitan area, the United States and throughout the world. For more information contact: Carl Mazzanti 201-360-4400 or emazzanti.net.  Twitter followers can get additional information @emazzanti. And Facebook followers can quickly get the information at: Facebook.com/emazzantitechnologies.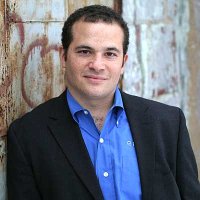 Carl Mazzanti is Co-Founder and President of eMazzanti Technologies, Microsoft's four time Partner of the Year and one of the premier IT consulting services for businesses throughout the New York metropolitan area and internationally. Carl and his company manage over 400 active accounts ranging from professional services firms to high-end global retailers.
eMazzanti is all about delivering powerful, efficient outsourced IT services, such as computer network management and troubleshooting, managed print, PCI DSS compliance, green computing, mobile workforce technology, information security, cloud computing, and business continuity and disaster recovery.  
Carl Mazzanti is also a frequent business conference speaker and technology talk show guest and contributor at Microsoft-focused events, including frequent prominent roles at the Microsoft Inspire (Worldwide Partner Conference / WPC).
Carl, a serial Entrepreneur, gives back to the community through Entrepreneur teaching engagements at Georgetown University, the company's ocean wildlife conservation effort, the Blue Project, and Tree Mazzanti.