Hoboken, New Jersey ­- (Vocus) February 20, 2013 —According to a Microsoft Exchange Server and Outlook Market Analysis, 2009-2013, there are more than 241 million users of the popular Outlook email software. However, using Outlook efficiently is not something most users do. To help, eMazzanti Technologies has a new article entitled: "6 Tips to Save Time with Outlook."
"Organization and shortcuts are the key to efficiency when it comes to e-mailing clients, customers and co-workers," comments Jennifer Mazzanti, president of eMazzanti Technologies, a Hoboken, NJ and NYC area IT and computer consultant. "These 6 tips are a great way to manage email better." A full version of the article is available free at this link.
1. Keep a tidy inbox
The most important thing to maintain is also sometimes the most difficult: a clean inbox. Don't be afraid to delete! Having a spring cleaning session once every few months is good for the soul—It gets rid of clutter. Deleted items can be permanently removed from an account by clicking Empty. Just be sure there's nothing that will be needed in the future as the emails are permanently deleted. A user can also archive old items with the Auto Archive option. Having organized topic folders is helpful, as long as there aren't so many subdivisions that it gets confusing. A user can also store mail in the vault, which will automatically archive messages.
2. Never see "Your mailbox is almost full" again
Folders are a great way to maintain organization; however, unless folders are stored on the hard drive, they will still clog an inbox. Storing these on the hard drive will reduce the messages a user has in the inbox, therefore making sure there is enough space, and avoiding the dreaded "Your mailbox is almost full" pop-up.
For more information on saving to a Personal Folder file (.pst), visit this Microsoft Office How-to:
On the File menu, highlight New, and click Outlook Data File.
Select Office Outlook Personal Folders File (.pst), and click OK.
In the File name box, type a name for the file, then click OK.
In the Name box, type a display name for the .pst folder.
3. Users can add a password of up to 15 characters.
Use strong passwords that combine uppercase and lowercase letters, numbers, and symbols. Weak passwords don't mix these elements. Strong password: Y6dh!et5. Weak password: House27. Passwords should be 8 or more characters in length. A pass phrase that uses 14 or more characters is better.
It is critical that a user remember his password. If he forgets his password, Microsoft cannot retrieve it. Store the passwords that users write down in a secure place away from the information that they help protect.
If a user selects the Save this password in his password list check box, make a note of the password in case there is a need to open the .pst file on another computer. Select this check box only if the Microsoft Windows user account is password-protected and no one else has access to the specific computer account.
Important: Neither Microsoft, the Internet service provider (ISP), nor a user's mail administrator has access to passwords. No one can open or recover the contents of the .pst file if a user forgets the password.
The name of the folder that is associated with the data file appears in the Folder List. To view the Folder List, on the Go menu, click Folder List. By default, the folder will be called Personal Folders.
Users can also click on "Store in Vault" to select which items they would like to keep in cyberspace- in case they are ever needed again.
4. Create a new message shortcut
For users who email frequently, setting up pre-addressed email templates and storing them in a shortcut folder on the desktop will cut out a lot of excess typing (and undoubtedly lower the risk of Carpal Tunnel). To create this shortcut, right click on the desktop:
Select New
Select Shortcut
In 'Location of Item' type 'mailto:' followed by the recipient's email address (all with no spaces)
After clicking 'Next,' you will be able to name your new shortcut folder
Once finished, a user will have a pre-addressed email ready to go, every time he clicks the icon.
Outlook tips and tricks allow users to stay on top of things, whether they are in the office or on the go. Both standard and customizable shortcuts will make life a lot easier when it comes to interacting efficiently via e-mail. The better a user is at communicating quickly with colleagues and contacts, the better they will be at communicating with the user.
About eMazzanti Technologies
With a company name that sounds more like a purebred, high-performance sports car than a IT support and consulting firm, eMazzanti Technologies is all about delivering powerful solutions in a variety of Outsourced IT services, such as cloud computing, managed printing services, PCI DSS  compliance, computer network management, network troubleshooting, business continuity and disaster recovery, green computing, mobile workforce technology, information security, cloud computing, cloud computing services, and business information optimization in the most efficient manner possible. The Hoboken, N.J., firm is located in one of the most densely populated – and competitive – regions in the U.S. It provides business technology consulting services for companies ranging from home offices to multinational corporations in the New York metropolitan area, the United States and throughout the world. eMazzanti Technologies is Microsoft's 2012 Partner of the Year for the third year, WatchGuard's Partner of the Year for three years running and made the Inc. 5000 for the third year in a row. For more information contact: Carl Mazzanti 201-360-4400 or emazzanti.net.  Twitter: @emazzanti , Facebook: Facebook.com/emazzantitechnologies.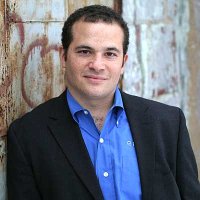 Carl Mazzanti is Co-Founder and President of eMazzanti Technologies, Microsoft's four time Partner of the Year and one of the premier IT consulting services for businesses throughout the New York metropolitan area and internationally. Carl and his company manage over 400 active accounts ranging from professional services firms to high-end global retailers.
eMazzanti is all about delivering powerful, efficient outsourced IT services, such as computer network management and troubleshooting, managed print, PCI DSS compliance, green computing, mobile workforce technology, information security, cloud computing, and business continuity and disaster recovery.  
Carl Mazzanti is also a frequent business conference speaker and technology talk show guest and contributor at Microsoft-focused events, including frequent prominent roles at the Microsoft Inspire (Worldwide Partner Conference / WPC).
Carl, a serial Entrepreneur, gives back to the community through Entrepreneur teaching engagements at Georgetown University, the company's ocean wildlife conservation effort, the Blue Project, and Tree Mazzanti.