Current achievement and thirteen-year run of double digit growth attributed to customer focus, responsive service, IT expertise and a security-first mindset
Hoboken, New Jersey ­- (Vocus) February 5, 2015 – eMazzanti Technologies, a New York City area IT expert, computer consultant and Microsoft Partner of the Year, today announced record-breaking growth for the three years ending December 31, 2014 with revenues up 129% over the period. The achievement also marks thirteen consecutive years of double-digit growth since the company's inception in 2001.
CEO, Carl Mazzanti, attributes the company's consistent outstanding performance to a relentless focus on customer service, expanding expertise in vertical markets, the progressive application of innovative technology to business problems, and a data security-first mindset.
"We take customer service very seriously," stated Mazzanti. "Our passion is to see our clients succeed. Responsive engineers, operating in an environment of continuous learning and daily innovation, diligently seek to build a technology advantage for our customers."
Across-the-board Revenue Growth
eMazzanti has seen a sustained increase in manufacturing, distribution, health care, professional services and retail solution revenue, including infrastructure and IT security services for enterprise, small business and multi-site implementations.
Growth in cloud, mobile, server, business continuity, disaster recovery and information security technology solutions all contributed. Data warehouse and business intelligence solutions are expected to increasingly add to future revenue growth.
Data Security and Disaster Recovery
With a security-first mindset, eMazzanti continues to provide protection for mission-critical data and systems with a range of WatchGuard Technologies' network security appliances and solutions, continually monitored and updated through eMazzanti's eCare service offering.
In addition, a comprehensive set of business continuity and disaster recovery services help customers be prepared to keep the doors open when the worst happens. Hurricane Sandy and other recent disasters have proven the value of these services.
Strong OEM Relationships
eMazzanti's strong OEM relationships influence experts at Microsoft, HP, Xerox and others to provide resources individual customers might never have access to. One of only five Microsoft SMB Partner Area Leads (PAL) in the U.S., the company has served on the Microsoft PAL advisory board for three years, providing inside access to advance product information and problem solving capabilities for clients while advising Microsoft on customer needs.
Often serving as a product beta tester for Microsoft, the company has mastered popular Microsoft business products, including Office 365 Business, Windows Server 2012 R2 and Hyper-V Virtualization prior to launch, allowing eMazzanti to give customers a heads-up on coming innovations.  The company is currently participating in a technical preview of Windows Server vNext, to be released later this year, and is evaluating Microsoft Azure Site Recovery and Microsoft business intelligence solutions.
eMazzanti Technologies is one of the first Microsoft Partners worldwide to use Windows Embedded 8.1 Industry. This version of the innovative Microsoft OS extends Windows 8.1 to a range of industry devices across retail, manufacturing, health and any other industries in which powerful line-of-business applications and the ability to perform a specialized function in a secure and reliable way is paramount.
Company Leadership
Much of the company's success is due to the vision and energy of its co-founders, Carl and Jennifer Mazzanti. Carl will shake 10,000 hands a year speaking at conferences and attending industry events. eMazzanti serves more than 400 Hoboken, NJ, NYC area and international customers. The company has received numerous industry awards, including Microsoft's 2012 Partner of the Year and 2013 Northeast Region Partner of the Year, WatchGuard Partner of the Year five times, and has made the Inc. 5000 list five years running.
Other related resource information:
Cloud Solutions Power eMazzanti to Ranking on CRN Fast Growth 150 List
7 Small Business Technology Trends for 2015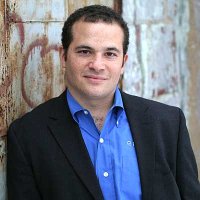 Carl Mazzanti is Co-Founder and President of eMazzanti Technologies, Microsoft's four time Partner of the Year and one of the premier IT consulting services for businesses throughout the New York metropolitan area and internationally. Carl and his company manage over 400 active accounts ranging from professional services firms to high-end global retailers.
eMazzanti is all about delivering powerful, efficient outsourced IT services, such as computer network management and troubleshooting, managed print, PCI DSS compliance, green computing, mobile workforce technology, information security, cloud computing, and business continuity and disaster recovery.  
Carl Mazzanti is also a frequent business conference speaker and technology talk show guest and contributor at Microsoft-focused events, including frequent prominent roles at the Microsoft Inspire (Worldwide Partner Conference / WPC).
Carl, a serial Entrepreneur, gives back to the community through Entrepreneur teaching engagements at Georgetown University, the company's ocean wildlife conservation effort, the Blue Project, and Tree Mazzanti.