Advanced network security solution protects students and school data for districts pursuing one-to-one and BYOD initiatives

Hoboken, New Jersey ­- (Vocus) December 11, 2014 – eMazzanti Technologies, a New York City area IT security expert, computer consultant and 5X WatchGuard Partner of the Year, announced today that it has teamed up with WatchGuard Technologies to offer an advanced network security solution for schools. WatchGuard is a network security industry leader represented by eMazzanti to education and business customers in the Northeast.
The offering brings together a data security industry leader and one of the top ranked managed services providers worldwide to help schools protect students and solve the data security issues that have plagued other BYOD and one-to-one school technology programs.
Increasing Technology Initiatives
"With technology at their fingertips, there's no limit to what students can achieve," stated President Barack Obama to students in Japan earlier this year. He continues to push this message at home and school districts have responded by increasing their technology initiatives.
Districts that are pursuing student one-to-one or bring your own device (BYOD) technology programs can now work directly with eMazzanti Technologies to implement network security solutions. Advanced security technology is designed to protect student privacy, safeguard children's Internet browsing, and secure school and district administrative data.
"WatchGuard's advanced network security will protect schools from hackers, permit students to access only approved websites, and simplify security management for schools," stated Carl Mazzanti, CEO, eMazzanti Technologies. "A unified design and straightforward management will help districts lower the cost of their technology."
Increasing Threats
In light of today's hacker headlines, security is an increasing concern for schools. Threats may come from outside the network, as well as from insiders, such as teachers and students. Networks with access privileges based on a user's identity offer the kind of protection that schools need.
"School networks should monitor what is being done and accessed, and by whom, on student devices," stated Mr. Mazzanti. "Access controls at the student level provide for effective management of school policies."
One-to-one and BYOD Security Solution
The mass adoption of smart wireless devices like tablets, smartphones and laptops is driving the one-to-one and BYOD initiatives in education. More devices increase the demands on wireless networks. This pressure means it is now more important than ever to have control of the entire network, both wired and wireless, with unified security policies, and simplified management.
According to a research report issued earlier this year by the School Board of Miami-Dade County, "BYOD brings with it a host of security issues. Districts should proactively use all available security measures in order to protect data, including email encryption, security patches, antivirus software, and monitoring services for hacking attempts."
A central component of the eMazzanti/WatchGuard network security solution, the WatchGuard Wireless Controller, is a powerful firewall with a complete suite of advanced services. What this means is that schools can extend all of the protections that they have for their wired network, such as website filtering, application control and advanced threat protection to their wireless student environment.
Other features of the eMazzanti/WatchGuard network security solution:
Easy management – With unified management tools, administrators can easily manage both their AP (access point) devices and wireless security policies.
Flexible deployment options – Multiple power options maximize flexibility. Plenum enclosures offer safety code compliance for those who need it.
Lower TCO – Integrated wireless controller technology helps schools cut costs, with no per access point "seat" charges.
Integrated wired and wireless security – WatchGuard® Technologies Unified Threat Management (UTM) and Next-Generation Firewall (NGFW) appliances are the first to allow users to deploy, configure and manage both wired and wireless network security through a single appliance. This gives district IT professionals a unified web interface for managing and monitoring their entire network in real time, reducing the workload for district IT personnel.
"eMazzanti is excited to make this technology available to schools," said Jennifer Mazzanti, President, eMazzanti Technologies. "As a parent, I want my children to be fully protected when they participate in technology-based learning programs. And I want my tax dollars to be spent wisely."
Other related resource information:
eMazzanti Named WatchGuard NYC Area Partner of the Year for Fifth Time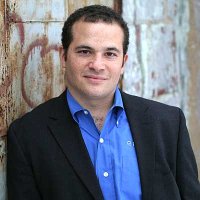 Carl Mazzanti is Co-Founder and President of eMazzanti Technologies, Microsoft's four time Partner of the Year and one of the premier IT consulting services for businesses throughout the New York metropolitan area and internationally. Carl and his company manage over 400 active accounts ranging from professional services firms to high-end global retailers.
eMazzanti is all about delivering powerful, efficient outsourced IT services, such as computer network management and troubleshooting, managed print, PCI DSS compliance, green computing, mobile workforce technology, information security, cloud computing, and business continuity and disaster recovery.  
Carl Mazzanti is also a frequent business conference speaker and technology talk show guest and contributor at Microsoft-focused events, including frequent prominent roles at the Microsoft Inspire (Worldwide Partner Conference / WPC).
Carl, a serial Entrepreneur, gives back to the community through Entrepreneur teaching engagements at Georgetown University, the company's ocean wildlife conservation effort, the Blue Project, and Tree Mazzanti.