NYC area retail IT consultant one of only 7 companies worldwide to achieve the QIR designation from the PCI Security Standards Council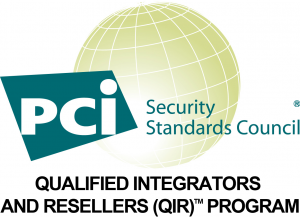 Hoboken, NJ (Vocus) July 10, 2015 – eMazzanti Technologies, a New York City area IT consultant and managed services provider, today announced that it has completed high-level retail data security training to prevent retail point-of-sale (POS) data theft.
eMazzanti is currently one of only seven companies worldwide to be qualified as a PCI Qualified Integrator under the stringent certification standards of the PCI Security Standards Council Qualified Integrators and Resellers (QIR) program.
"The QIR qualification demonstrates eMazzanti's commitment to combat POS payment security breaches with best-in-the-world training and service delivery excellence," stated Carl Mazzanti, CEO, eMazzanti Technologies. "eMazzanti's program of continuous technology education places our employees among the best trained POS technicians available."
In the wake of numerous merchant POS breaches, the QIR program was launched in late 2012 to strengthen point-of-sale security. Stephen W Orfei, General Manager of the Payment Card Industry Security Standards Council, said the QIR
Program takes aim at one of the most vulnerable security points in the payments chain, the point of sale.
To earn the QIR qualification, two eMazzanti Technologies employees received specialized training and qualification on the secure installation and maintenance of validated payment applications into merchant environments with an emphasis on supporting client's PCI DSS compliance efforts. Successful completion of the training and testing at a certified testing center earned eMazzanti a place on the PCI SSC global list of QIR Companies, a trusted resource for merchants to select PCI approved partners.
"The QIR qualification means that businesses can be confident in eMazzanti's PCI compliance services," said Jennifer Mazzanti, President, eMazzanti Technologies. "POS solutions should be installed, configured, and managed by trained technicians to properly support PCI DSS."
Today's release is the latest in a series of announcements by eMazzanti Technologies introducing IT products, services and capabilities to provide retailers with a single-source technology partner. Since March 2015, eMazzanti announced that it is offering EMV Chip and Pin technology migration services, credit cards for testing and training, and full merchant services.
Earlier this year, eMazzanti was named as the first WatchGuardOne Platinum Partner and joined the PCI Security Standards Council as a Participating Organization. The IT consulting firm will work with the Council to improve payment data security worldwide through the ongoing development of the PCI Security Standards.
Related resource information:
eMazzanti Delivers PCI Compliance Peace of Mind Enabling Growth for Home Goods Retailer
eMazzanti Technologies Strengthens Retail Fashion Industry Focus with Data Security Services Campaign
About the PCI Security Standards Council
The PCI Security Standards Council is an open, global forum that is responsible for the development, management, education and awareness of the PCI Data Security Standard (PCI DSS) and other standards that increase payment data security. Founded in 2006 by the major payment card brands American Express, Discover Financial Services, JCB International, MasterCard Worldwide and Visa Inc., the Council has more than 700 Participating Organizations representing merchants, banks, processors and vendors worldwide. To learn more about playing a part in securing payment card data globally, please visit: pcisecuritystandards.org.
About eMazzanti Technologies
eMazzanti's team of trained, certified IT experts rapidly deliver cloud and mobile solutions, multi-site implementations, 24×7 outsourced network management, remote monitoring and support to increase productivity, data security and revenue growth for clients ranging from professional services firms to high-end global retailers.
eMazzanti has made the Inc. 5000 list five years running, is Microsoft's Partner of the Year and Northeast Region Partner of the Year and a 5X WatchGuard Partner of the Year. Contact: Carl Mazzanti 201-360-4400 or emazzanti.net Twitter: @emazzanti   Facebook: Facebook.com/emazzantitechnologies.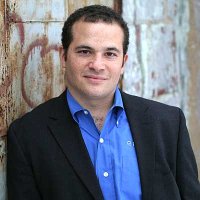 Carl Mazzanti is Co-Founder and President of eMazzanti Technologies, Microsoft's four time Partner of the Year and one of the premier IT consulting services for businesses throughout the New York metropolitan area and internationally. Carl and his company manage over 400 active accounts ranging from professional services firms to high-end global retailers.
eMazzanti is all about delivering powerful, efficient outsourced IT services, such as computer network management and troubleshooting, managed print, PCI DSS compliance, green computing, mobile workforce technology, information security, cloud computing, and business continuity and disaster recovery.  
Carl Mazzanti is also a frequent business conference speaker and technology talk show guest and contributor at Microsoft-focused events, including frequent prominent roles at the Microsoft Inspire (Worldwide Partner Conference / WPC).
Carl, a serial Entrepreneur, gives back to the community through Entrepreneur teaching engagements at Georgetown University, the company's ocean wildlife conservation effort, the Blue Project, and Tree Mazzanti.