As Council's newest Participating Organization eMazzanti Technologies to contribute to the development of PCI Security Standards
Hoboken, New Jersey – (Vocus) April 1, 2015 — eMazzanti Technologies, a NYC area IT consultant and MSP, announced today that it has joined the PCI Security Standards Council as a new Participating Organization. eMazzanti Technologies will work with the Council to achieve and improve payment data security worldwide through the ongoing development of the PCI Security Standards, including the Payment Card Industry Data Security Standard (PCI DSS), PIN Transaction Security (PTS) requirements and the Payment Application Data Security Standard (PA-DSS).
Endorsed by American Express, Discover Financial Services, JCB International, MasterCard Worldwide and Visa Inc., the PCI Security Standards require merchants and service providers that store, process or transmit customer payment card data to adhere to information security controls and processes that ensure data protection. To enhance payment data security globally while embracing new technologies as they are developed, the Council relies on involvement of those across the payments processing chain, from merchants and service providers to payment device manufacturers and software developers, financial institutions and processors.
As a Participating Organization, eMazzanti Technologies adds its voice to the standards setting process and will receive previews of drafts of standards and supporting materials in order to provide feedback to shape their final versions, as well as engage a growing community of more than 600 organizations united to improve payment security.
eMazzanti Technologies will also have the opportunity to recommend new initiatives for consideration to the PCI Security Standards Council, participate in exclusive webinars and question and answer sessions with Council representatives, and review and discuss new versions of the PCI Security Standards while sharing cross-sector experiences and best practices at the annual Community Meetings.
"In an era of increasingly sophisticated attacks on systems, adhering to the PCI DSS represents an entity's best protection against network security threats and data breaches," said Stephen Orfei, General Manager of the PCI Security Standards Council.  "By joining as a Participating Organization, eMazzanti Technologies demonstrates they are playing an active part in mitigating the threats and improving the security of the payment chain globally by driving the security standards to higher levels of adoption and strength."
"Hundreds of businesses and their customers depend on eMazzanti's advanced network security technologies, managed IT security services and security-first mindset to protect sensitive personal and financial data," stated Carl Mazzanti, CEO, eMazzanti Technologies. "Participating on the PCI Security Standards Council is a great opportunity for eMazzanti to represent the data security needs of our constituents to the industry's global standards body."
Other related resource information:
eMazzanti Delivers PCI Compliance Peace of Mind Enabling Growth for Home Goods Retailer
Microsoft Appoints eMazzanti to SMB Partner Area Lead for New York City and New Jersey Areas
About the PCI Security Standards Council
The PCI Security Standards Council is an open, global forum that is responsible for the development, management, education and awareness of the PCI Data Security Standard (PCI DSS) and other standards that increase payment data security. Founded in 2006 by the major payment card brands American Express, Discover Financial Services, JCB International, MasterCard Worldwide and Visa Inc., the Council has more than 700 Participating Organizations representing merchants, banks, processors and vendors worldwide. To learn more about playing a part in securing payment card data globally, please visit: pcisecuritystandards.org.
Connect with the PCI Council on LinkedIn: http://www.linkedin.com/company/pci-security-standards-council
Join the conversation on Twitter: http://twitter.com/#!/PCISSC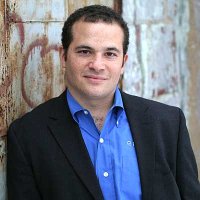 Carl Mazzanti is Co-Founder and President of eMazzanti Technologies, Microsoft's four time Partner of the Year and one of the premier IT consulting services for businesses throughout the New York metropolitan area and internationally. Carl and his company manage over 400 active accounts ranging from professional services firms to high-end global retailers.
eMazzanti is all about delivering powerful, efficient outsourced IT services, such as computer network management and troubleshooting, managed print, PCI DSS compliance, green computing, mobile workforce technology, information security, cloud computing, and business continuity and disaster recovery.  
Carl Mazzanti is also a frequent business conference speaker and technology talk show guest and contributor at Microsoft-focused events, including frequent prominent roles at the Microsoft Inspire (Worldwide Partner Conference / WPC).
Carl, a serial Entrepreneur, gives back to the community through Entrepreneur teaching engagements at Georgetown University, the company's ocean wildlife conservation effort, the Blue Project, and Tree Mazzanti.