NYC metro area IT consultant and previous two-time Microsoft Partner of the Year winner, Carl Mazzanti, to address attendees at premier Microsoft Partner event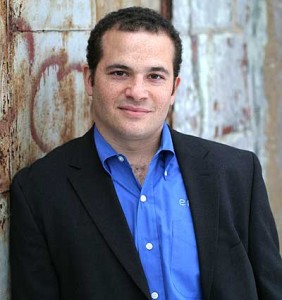 Hoboken, New Jersey ­- (Vocus) July 7, 2015 – eMazzanti Technologies announces today that the firm's CEO, Carl Mazzanti, has been invited to speak at Microsoft's 2015 Worldwide Partner Conference (WPC) held in Orlando, Florida, July 12–16, 2015, at two special partner-education sessions.
The Microsoft Worldwide Partner Conference (WPC) is an annual, global conference of Microsoft's top partners. Attendees come together to network, drive business growth, and identify new profitability opportunities. Carl Mazzanti was chosen to contribute due to his excellence in using Microsoft technologies in innovative ways to deploy integrated network, security and cloud technology solutions that serve customers in the small-to-midsize-business (SMB) market segment.
"We are honored by the opportunity Microsoft has provided our firm and our customers", said Jennifer Mazzanti, President of eMazzanti Technologies. "While there will be thousands of Microsoft partners at the conference, the opportunity to be on stage is reserved for only a few, a testament to eMazzanti Technologies as a business technology expert clearly focused on customer needs."
"We are pleased to have Carl Mazzanti speak at the 2015 Microsoft Worldwide Partner Conference in Orlando," said Nina Marini, Director, Small & Midsize Business Group, Microsoft Corporation. "We are looking to showcase partners that are doing great marketing and speak to how the one Microsoft solution approach can help partners scale their business, highlighting the work that they do as a best practice."
According to WPC Registration materials, the two sessions entitled, "Scale customer acquisition and engagement with modern marketing and ModernBiz," and "ModernBiz through distribution," will help Microsoft Partners get the tools and knowledge they need to market to today's SMB customers and establish themselves as trusted advisors.
The WPC sessions are scheduled for Tuesday, July 14 from 10-11 AM and Wednesday, July 15 from 4-5 PM. Microsoft partners interested in attending the sessions may add them to their WPC schedules through the WPC Registration site.
WPC attendees come from over 150 countries and represent many of the most successful, top tier partners in the Microsoft Partner Network (MPN). At WPC, the leaders and visionaries of the IT industry come together to spur innovation and growth to new heights. Attendance at the 2015 WPC is projected to exceed 15,000 C-level executives, practice managers, IT professionals, business managers, and sales and marketing professionals.
Carl Mazzanti
Carl Mazzanti has spoken at previous WPC conferences and has twice claimed Partner of the Year awards from Microsoft at WPC events, most notably Microsoft's 2012 Worldwide Partner of the Year award and also Microsoft's 2013 Northeast Region Partner of the Year. These awards highlight and recognize the expertise and accomplishments of Microsoft Partners who have driven innovative and exceptional results across the business.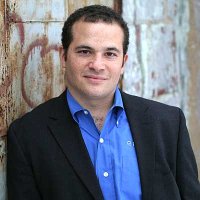 Carl Mazzanti is Co-Founder and President of eMazzanti Technologies, Microsoft's four time Partner of the Year and one of the premier IT consulting services for businesses throughout the New York metropolitan area and internationally. Carl and his company manage over 400 active accounts ranging from professional services firms to high-end global retailers.
eMazzanti is all about delivering powerful, efficient outsourced IT services, such as computer network management and troubleshooting, managed print, PCI DSS compliance, green computing, mobile workforce technology, information security, cloud computing, and business continuity and disaster recovery.  
Carl Mazzanti is also a frequent business conference speaker and technology talk show guest and contributor at Microsoft-focused events, including frequent prominent roles at the Microsoft Inspire (Worldwide Partner Conference / WPC).
Carl, a serial Entrepreneur, gives back to the community through Entrepreneur teaching engagements at Georgetown University, the company's ocean wildlife conservation effort, the Blue Project, and Tree Mazzanti.