NYC metro area IT consultant shows business, government and education organizations how to reduce business disruption, minimize the risks of non-compliance, and prevent the loss of proprietary information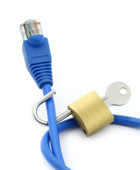 Hoboken, New Jersey ­- (Vocus) July 1, 2014 – eMazzanti Technologies, IT support and computer consultant in the New York City Metro area is now conducting Complimentary Network Security Assessments that show business leaders how they can improve business performance by using cloud-based email protection, email message oversight and archiving, and easy-to-use web security.
Through eMazzanti's MXwebinspect website, visitors can explore the benefits of state-of-the-art email and web security and may request a Complimentary Network Security Assessment to determine areas of risk in their organization's current IT architecture.
"Effective email and web security require a security-first mindset," stated Carl Mazzanti, CEO, eMazzanti Technologies. "Numerous threats originate from both outside and inside the organization. Businesses must swiftly implement comprehensive measures to minimize risks and avoid becoming the latest security breach headline."
The informative website outlines MXINSPECTSM solutions, including Email Defense, Message Archive and Web Defense. A few excerpts from the site follow:
MXINSPECTSM Email Defense
The award-winning MXINSPECTSM Email Defense works in the cloud to block more than 99% of all spam, viruses, worms, phishing scams, and other inbound email threats coming from outside the network.
Benefits of Comprehensive Cloud-Based Email Protection
Reduced business disruption

No hardware or software to buy, maintain, manage, or update

Frees IT staff to focus on projects that drive growth

Reduced IT labor costs with no long-term contract

Rapid activation, in as little as one business day
MXINSPECTSM Spam Blocking
Blocks over 99 percent of spam, viruses, worms, phishing and other inbound email threats

Suspect messages are externally quarantined for future handling
MXINSPECTSM Virus and Worm Scanning
Identifies and intercepts zero-hour mass mailing worms before they enter or leave a corporate network

Leverages leading antivirus engines from Authentium®, McAfee® and Sophos®
MXINSPECTSM Fraud Protection
Anti-spam rules automatically protect against fraud and phishing scams

Around-the-clock monitoring provides proactive defense…
Visit www.mxwebinspect.com to see additional email protection solutions and capabilities.
MXINSPECTSM Message Archive,
Powered by MessageWatcher®, MXINSPECTSM Message Archive provides electronic oversight of the entire email environment to minimize the cost and risk associated with non-compliance, loss of proprietary information and inappropriate employee emails.
MXINSPECTSM Archive Compliance Control automatically stores inbound, outbound and internal emails to help organizations:
Comply with electronic security regulations such as Sarbanes-Oxley Act , Gramm-Leach-Bliley Act, HIPAA, SEC and FRCP

Reduce the financial implications of non-compliance

Decrease storage and e-discovery costs…
MXINSPECTSM Web Defense
Web Defense offers reliable around-the-clock protection and support for network administrators, who may not have the time, staff, budget or expertise necessary to maintain an effective in-house web security solution…
Visit www.mxwebinspect.com for more information and to request a Complimentary Security Assessment from eMazzanti Technologies.
Other related resource information:
Article Suggests "Security Makeover" Diminishes Data Risk
About eMazzanti Technologies
eMazzanti Technologies' team of trained, certified IT security experts provide 24×7 outsourced IT support to help ensure business productivity, address challenges of growth, cloud computing, mobility, critical business continuity and disaster recovery demands. The consultancy has special expertise in manufacturing, distribution, retail, financial, architectural, engineering, construction, government, educational, legal services, accounting, marketing communications, and healthcare market segments, while maintaining high customer satisfaction levels.
eMazzanti serves the Hoboken, NJ and NYC area markets as well as regional, national and international business support requirements. The IT firm is Microsoft's 2012 Partner of the Year and on-going Gold Partner, Microsoft Northeast Region Partner of the Year; a four-time recipient of WatchGuard's Partner of the Year and has achieved the Inc. 5000 list for the fourth year in a row. Download the free article: How to Select an IT Provider here. More than 400 companies trust their IT support needs to eMazzanti Technologies. For more information contact: Carl Mazzanti 201-360-4400 or emazzanti.net. Twitter: @emazzanti, Facebook: Facebook.com/emazzantitechnologies.