Student teams compete for cash prizes at 24-Hour event showcasing computer engineering talent, November 8-9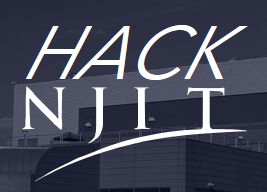 Hoboken, New Jersey (Vocus) November 6, 2014 — eMazzanti Technologies, a New York City area IT consultant, finds itself among an impressive list of sponsors for the HackNJIT hackathon coming up this weekend at the New Jersey Institute of Technology (NJIT). The 24-hour competition, hosted by the College of Computing Sciences at NJIT and the Association for Computing Machinery, will feature more than 100 undergraduate students competing for cash prizes. Sponsors for the 2014 HackNJIT hackathon include eMazzanti Technologies, AT&T, Audible, Hearst Corporation and Merck.
"NJIT has a long history of partnerships with companies that recognize the central role of computing in science, business and industry," said Marek Rusinkiewicz, Dean of NJIT's College of Computing Sciences. "We are grateful to the many sponsors who support HackNJIT and invest in the future of computing and other high-technology businesses in New Jersey."
According to the event website, "HackNJIT is a 24-hour hackathon during which college students will forgo sleep to build some awesome projects." Hackathon participants will collaborate to engineer and code innovative computer applications and mobile apps.
Designers and developers compete for their school's glory at 50-plus official hackathons sanctioned by Major League Hacking, the official student hackathon league in the United States, Canada, and United Kingdom.
"Having recently organized a software development division, eMazzanti Technologies brings to the marketplace an experienced development resource," stated Jennifer Mazzanti, President, eMazzanti Technologies. "Hackathon participants could be the future computer engineers that eMazzanti and our customers will depend on for software development services."
With experienced developers on staff, eMazzanti increases their clients' competitiveness by creating enhanced business capabilities and outcomes. The development resource complements the network design, security, business continuity, implementation, and managed services offerings that eMazzanti's clients have depended upon since 2001.
Registration for the HackNJIT event is scheduled to begin at 11:00 am, Saturday, November 8th. The 24-hour competition runs from 2:30 pm on Saturday to 2:30 pm, Sunday. Awards and closing ceremonies will follow the competition at 4:00 pm, Sunday, November 9th.
For more event information, visit http://hacknjit.org/
eMazzanti is currently hiring software developers and has multiple open positions! Visit eMazzanti's website or watch this video for details.
About NJIT
One of the nation's leading public technological universities, New Jersey Institute of Technology (NJIT) is a top-tier research university that prepares students to become leaders in the technology-dependent economy of the 21st century. With an enrollment of more than 10,000 graduate and undergraduate students, NJIT offers small-campus intimacy with the resources of a major public research university. NJIT is among the top 1 percent of public colleges and universities in return on educational investment, according to Payscale.com.