used with permission from FTC.gov
by Colleen Tressler
So far, this year has seen devastating wildfires, earthquakes, tornadoes and flooding, crippling snow and ice storms. These kinds of severe weather and natural disasters can occur anywhere — sometimes with little warning.
It's one thing to prepare your family, pets, and property for these events. It's another to protect your personal information and finances from scammers who use weather emergencies to cheat people.
The FTC's site, Dealing with Weather Emergencies, has practical tips to help you prepare for, deal with, and recover from a weather emergency. Like all the FTC's materials, the site is mobile-friendly, so you'll have ready access to information when and where you need it.
The site has four sections:
Active in your community? There's also a customizable one-page handout, Picking Up the Pieces after a Disaster, with key tips drawn from the FTC's site. You can add local consumer protection and emergency service contacts, print copies, and distribute them throughout your community.
Please share this information with family, friends, neighbors and colleagues.
Thank you, and stay safe.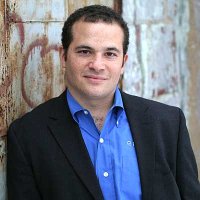 Carl Mazzanti is Co-Founder and President of eMazzanti Technologies, Microsoft's four time Partner of the Year and one of the premier IT consulting services for businesses throughout the New York metropolitan area and internationally. Carl and his company manage over 400 active accounts ranging from professional services firms to high-end global retailers.
eMazzanti is all about delivering powerful, efficient outsourced IT services, such as computer network management and troubleshooting, managed print, PCI DSS compliance, green computing, mobile workforce technology, information security, cloud computing, and business continuity and disaster recovery.  
Carl Mazzanti is also a frequent business conference speaker and technology talk show guest and contributor at Microsoft-focused events, including frequent prominent roles at the Microsoft Inspire (Worldwide Partner Conference / WPC).
Carl, a serial Entrepreneur, gives back to the community through Entrepreneur teaching engagements at Georgetown University, the company's ocean wildlife conservation effort, the Blue Project, and Tree Mazzanti.