It has been nearly five full years since Windows Server 2003 was released to manufacturing, and the channel natives are getting restless. But Windows 2008 RTM is almost here, and there's a palpable air of excitement and enthusiasm among VARs over the myriad improvements Microsoft has baked into the OS.
But while solution providers are pumped up about virtualization in Windows 2008, they're just as jacked about features like Network Access Protection, Internet Information Services 7.0, Server Core, and Bitlocker, and Terminal Services. Fueling VARs' giddiness is their belief that the new features will help them drive services revenue among existing clients, as well as capture new business.
In an interview with ChannelWeb, one Microsoft channel partner, in a frenzy over the impending release, described Windows Server 2008 as "a f—ing MONSTER release, a real game changer." We spoke with 10 other Microsoft partners who used somewhat less colorful language to identify the important features of Windows 2008 and how they'll impact the channel.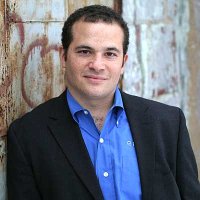 Carl Mazzanti is Co-Founder and President of eMazzanti Technologies, Microsoft's four time Partner of the Year and one of the premier IT consulting services for businesses throughout the New York metropolitan area and internationally. Carl and his company manage over 400 active accounts ranging from professional services firms to high-end global retailers.
eMazzanti is all about delivering powerful, efficient outsourced IT services, such as computer network management and troubleshooting, managed print, PCI DSS compliance, green computing, mobile workforce technology, information security, cloud computing, and business continuity and disaster recovery.  
Carl Mazzanti is also a frequent business conference speaker and technology talk show guest and contributor at Microsoft-focused events, including frequent prominent roles at the Microsoft Inspire (Worldwide Partner Conference / WPC).
Carl, a serial Entrepreneur, gives back to the community through Entrepreneur teaching engagements at Georgetown University, the company's ocean wildlife conservation effort, the Blue Project, and Tree Mazzanti.