How to Get Repeat Customers: 7 Steps
By Jeff Wuorio – Reprinted with permission from the Microsoft Small Business Center
"Don't be a stranger now." You've surely heard that expression, a most hospitable one. But for small business owners, a returning customer is essential to survival.
For the entrepreneur, it's important to understand how to build a base of customers who return to your business time and again. Here are seven ideas and strategies to consider:
1. Repeat customers cost less than new ones. Studies show that it's less expensive to bring existing customers back than to attract new ones. It makes sense, considering the expense of advertising, marketing, media and other tools necessary to lure new customers. Also, getting a new customer's attention can often be a matter of timing.
"Prospects will only listen to your pitch when they're ready to buy or make a change," says Ed Brennan,
chief creative officer of Harrison Leifer DiMarco, a marketing and public relations firm. "That means you
have to constantly be in the hunt to find those few that are ready to make a switch."
2. Repeat customers are walking billboards. If a customer comes back to your business, chances are pretty good that she liked what she saw the first time around. And, from there, chances are she's going to spread the word—publicity that comes free of charge to you.
"Recent estimates put each person's circle of influence at between 50 and 300 people. Imagine the time it would take a sales rep to generate 300 potential prospects," says Jay Lipe, author of The Marketing Toolkit for Growing Businesses. "Yet by connecting with a repeat customer, and finding ways for them to communicate with their circle of influence about your company, you've just expanded your sales force, without incurring additional overhead."
3. To build repeat customers, be consistent. On the surface, a solid base of repeat customers might seem little more than a matter of providing excellent service or products. True, but excellence cannot be a hit or miss proposition—repeat customers return because their experience is consistently solid. Drew Stevens, author of "Gold Medal Customer Service", cites three companies that are icons of consistency:
Starbuck's Coffee ("They always hire excited and passionate baristas. It's no wonder that consumers don't mind paying a premium for coffee.")
Southwest Airlines ("Decreases the cost of flying with a consistent fee.")
McDonald's ("Offers fast, reliable and efficient service in any city.")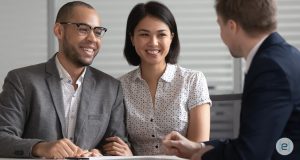 4. Hire the right people. Since your employees are on the front lines, their demeanor and interaction with clients can cement relationships that bring customers back to your business.
"Individuals who are positive, friendly and really care about doing a great job is the first step," says Troy, MI. consultant Lori Vest. "Anyone who is going to interact with customers – from the receptionist through to the collections department – has to understand the importance of creating a positive interaction with the customer."
5. Know your customers well. It's hard to build repeat business if you don't know what your customers value. One way to do that effectively is through customer relationship management (CRM) software. Even a small, home-based business can take advantage CRM, using features built into Microsoft Office Small Business 2007, which includes Outlook with Business Contact Manager (BCM).
With BCM you can keep track of leads, customers and sales opportunities. Small businesses with a larger customer base can profit from more robust software, such as Microsoft Dynamics CRM 3.0, which allows you to collect, store and analyze vital customer data so you're tuned in to their purchasing histories and contact information that helps you know what your customers value or need from your business.
6. Keep it personal. By definition, a repeat customer is someone you get to know. Nurture that by keeping your relationship as personal as possible. For instance, get to know customers by name.(Again, this is where tools such as BCM or CRM come in handy. You have their buying histories and other information at your fingertips.)
"Connecting on a personal level with customers is one of the best competitive advantages there is," says Vest. "Everyone loves it when they go into a coffee shop and the server remembers their name and their favorite beverage."
7. Stay in contact. Encourage repeat business by staying in touch with your customers through a blog, newsletter or some other vehicle that affords ongoing communication.
"We send a handwritten thank you to customers with orders over a certain amount that includes a discount on their next purchase," says Heather Ledeboer, owner of Mom 4 Life, an Athol, ID. provider of clothing and other goods for parents and children. "We also have a blog that offers expert information and a weekly giveaway using YouTube videos. Customers get to know us though this and their loyalty grows."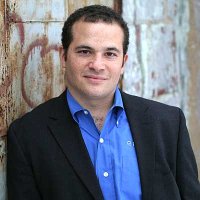 Carl Mazzanti is Co-Founder and President of eMazzanti Technologies, Microsoft's four time Partner of the Year and one of the premier IT consulting services for businesses throughout the New York metropolitan area and internationally. Carl and his company manage over 400 active accounts ranging from professional services firms to high-end global retailers.
eMazzanti is all about delivering powerful, efficient outsourced IT services, such as computer network management and troubleshooting, managed print, PCI DSS compliance, green computing, mobile workforce technology, information security, cloud computing, and business continuity and disaster recovery.  
Carl Mazzanti is also a frequent business conference speaker and technology talk show guest and contributor at Microsoft-focused events, including frequent prominent roles at the Microsoft Inspire (Worldwide Partner Conference / WPC).
Carl, a serial Entrepreneur, gives back to the community through Entrepreneur teaching engagements at Georgetown University, the company's ocean wildlife conservation effort, the Blue Project, and Tree Mazzanti.