The Hewlett-Packard partner channel is reeling from news that the company may sell or spin off its huge PC business and cut loose unprofitable products including the just-launched and much-hyped TouchPads.
The blockbuster news, which leaked Thursday and was detailed later that day on Hewlett-Packard Co.'s third-quarter earnings call, was particularly painful to loyal HP partners that heeded the company's call over the years to "double down" on HP technologies. Former CEOs Carly Fiorina then Mark Hurd repeatedly pushed them to sell more of the computer giant's diverse product lines. If they sold printers, they were encouraged to sell PCs and vice versa. Plus servers. Plus services. Plus software. All of that meant investment in training and inventory, which resellers could ill afford over the past lean years.
Many of these partners disagree with current HP CEO Leo Apotheker's plan to cut these lines to focus on enterprise software and services and, yes, cloud computing.
"I am very concerned," said one big HP partner who declined to be named. "HP is such a huge part of my business and we had no warning."
Other partners that started scaling back their HP dependence when they did not like what they saw in the new-look HP are less impacted.
"I am sure glad I did not invest in a mobility practice around WebOS like they wanted me to," said one plains state VAR, which has diversified vendors adding more Cisco, EMC and NetApp business.
The HP TouchPad is a particular sore point. HP touted the device, which runs the WebOS, at its Americas Partner Conference in March and continued to beat the drum loudly, running celebrity-laden advertisements ever since. The TouchPad, which was HP's response to the Apple iPad juggernaut, grew out of HP's $1.2 billion acquisition of Palm Computing in March 2010.
Buyers stayed away in droves, which VARs attributed to HP's decision to price it high against the iPad instead of getting aggressive. But some partners lauded TouchPad's fast performance, multitasking ability and Flash support. They said if HP could gin up enough apps, the tablets could do very well in vertical industries as well as with consumers.
"Why would HP buy into the micro-screen business with the Palm acquisition and then spin off its small-screen business with PCs? It's almost contrary," said Carl Mazzanti, CEO of Mazzanti Technologies, Hoboken, N.J.
Mazzanti is also concerned about managing new partner relationships with yet another vendor should the PC business be sold off or spun off. "We have all HP stuff in our office, but I'm not excited about the idea of learning a whole new partner program," he added.
Others said these moves fall right in line with Apotheker's vision of HP moving into higher-margin businesses. "Now is the time to [spin off PSG]. Leo wants it to be a software company," said Paul Shoberg, director of sales for Works Computing Inc., in Bloomington, Minn., another HP partner.
A world without HP PCs?
The decision to sell or spin off the Personal Systems Group (PSG)  was particularly alarming. Former HP CEO Mark Hurd often justified the decision to stay in the low-margin PC business saying that HP's huge purchasing power guaranteed it a big supply chain advantage. The billions it spends on components and materials guaranteed that HP got first dibs on the latest equipment at the best price, he said.
Asked why that supply chain argument is no longer applicable, Apotheker hedged. "I … want to make sure that people understand … that when we say all this, all outcomes are possible, including a possible nontransaction. So we are looking at all our options. That is what the board has authorized us to do. We'll be looking at all the various dis-synergies, supply chain mitigation issues. And once we're done with that work, we'll report back to the board, and a decision will or will not be made."
Questioning Autonomy
The other news that provoked near outrage among partners was Apotheker's decision to pay $10.3 billion for Autonomy Software PLC, a U.K. provider of search services.
"HP has $13 billion in cash, and they are spending $10 [billion] of it just like that. HP thinks they are IBM Global Services, and they can't come close to that," said the Plains state VAR.
The proposed Autonomy purchase also stuck in the craw of Wall Street analysts on the earnings call.
Toni Sacconaghi, analyst with Sanford C. Bernstein & Co., really drilled down on this.
"Leo, you're paying a fantastic price, close to 11 times trailing revenue, particularly when you add in some of the elemental hedging costs at a time when your stock is at an all-time low on every single valuation metric, currently trading at 6X earnings. I hear you when you say this is a potentially transformational move. But it's less than 1% of your revenues … it's going to cost you more than 15% of your market cap," Sacconaghi said.
Apotheker said Autonomy represents a huge opportunity for HP to accelerate its push into enterprise information management.
Jeff Matthews,  investment manager and author of "Secrets in Plain Sight–Business and Investing Secrets of Warren Buffett" has been a proponent of Apotheker's management at HP, calling it a refreshing change from Mark Hurd's manage-for-Wall-Street style.  But he said Apotheker has a tough gig.
Apotheker  was dealt "a really, really bad set of cards [when he took over HP], Matthews said.  "HP's style has always been buy high, sell low. It's been doing it since time immemorial. They lost their way when they bought Compaq. Not for nothing, but I'd remind people that HP is the company that also bought Tandem and DEC. So this is like the Triple Crown."
HP finally "got rid of that noose, but they're still flailing," Matthews added.
Let us know what you think about the story; email Barbara Darrow, Senior News Director at [email protected], or follow us on twitter.
Source: SearchITChannel.com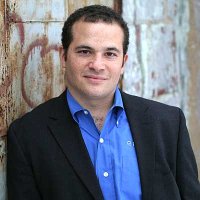 Carl Mazzanti is Co-Founder and President of eMazzanti Technologies, Microsoft's four time Partner of the Year and one of the premier IT consulting services for businesses throughout the New York metropolitan area and internationally. Carl and his company manage over 400 active accounts ranging from professional services firms to high-end global retailers.
eMazzanti is all about delivering powerful, efficient outsourced IT services, such as computer network management and troubleshooting, managed print, PCI DSS compliance, green computing, mobile workforce technology, information security, cloud computing, and business continuity and disaster recovery.  
Carl Mazzanti is also a frequent business conference speaker and technology talk show guest and contributor at Microsoft-focused events, including frequent prominent roles at the Microsoft Inspire (Worldwide Partner Conference / WPC).
Carl, a serial Entrepreneur, gives back to the community through Entrepreneur teaching engagements at Georgetown University, the company's ocean wildlife conservation effort, the Blue Project, and Tree Mazzanti.