Kristen Kenedy
Intel is hoping increased supply from original design manufacturers will help jump-start its fledgling whitebook program.v
"We are finally stocking clamshells [chassis] across all distributors," said Steve Dallman, Intel's director of Americas distribution and channel marketing. "It took longer to get ramped up than we thought."
Several system builders said thesupply in North America of Intel-validated whitebooks, initially launched in March, has been constrained, as have promised interchangeable parts such as batteries, power supplies and optical drives.
Dallman acknowledged that system builders have been complaining about supply but said he believes the issues are waning this month. In addition to improved supply, Dallman said Intel, Santa Clara, Calif., has authorized more distributors, including D&H Distributing. Intel originally launched the whitebook program with Synnex and ASI.
Though system builders complained that Intel has already ended its rebate on the mobile CPUs available with some of the chassis, Dallman said Intel is revisiting this. "Now that supply is in place, we are working on reinstating the rebate," he said.
Michael Schwab, vice president of purchasing at D&H, Harrisburg, Pa., said he believes two of Intel's partners in the whitebook promotion, Microsoft and Seagate, still offer discounts on the operating system and disk drives, respectively.
Whitebooks are a crucial category for custom-system players as customers continue to switch from desktop to mobile form factors. Top-tier vendors have capitalized on the transition with robust service and support options and aggressive prices, making it more difficult for system builders to grab their share of sales.
To help make whitebooks more palatable to small- and midsize-business customers, Intel is backing its whitebook program with a "verified by Intel" letter certifying the quality of the notebooks and validating that they support interchangeable parts. "That is part of the reason we started the program," Dallman said. "Verification ensures quality."
Intel is also providing first-level support for the models.
The second element of the program is the interchangeable parts. For solution providers, standardized components—LCDs, batteries, power supplies and optical drives—make managing inventory and servicing the whitebook models much easier, many in the channel have said.
Intel launched the program to much fanfare at its Solutions Summit conference for Premier partners in March. At that time, Intel executives said they hoped to grow the whitebook market to at least 10 percent of the notebook market this year, up from about 3 percent. Yet system builders said they have seen little movement, in part because of supply but also because of continued customer resistance.
Even Seneca Data, which is placing big bets on Intel's verified program and plans to focus the bulk of its mobile sales on the models, is waiting for the program to ramp up. "It's taking a little more time than Intel was projecting," said Matt Hutton, mobile business development man-ager at Seneca, North Syracuse, N.Y.
End customers are still evaluating the technology, he said, but that's not out of the ordinary for a new technology. Once customers gain some firsthand experience with the new models, more orders will follow.
Hutton noted VARs also have been slow to jump into the validated line, despite training sessions. "When opportunities come along that fit, they will try it," he said.
Intel's program has other hurdles to overcome as well, several channel sources said. The second quarter was a challenging selling environment and aggressive pricing tactics from top-tier vendors continue unabated. At the same time, some solution providers have to confront negative impressions that some customers have about whitebooks.
"There was some distrust of early units because of poor performance and services," D&H's Schwab said.
The economy isn't helping either. Jennifer Shine, vice president of marketing and business development at eMazzanti Technologies, Hoboken, N.J., said in tough economic times customers stick with branded systems because they are more confident a larger company—and its service division—will survive and be around to honor a multiyear warranty.
"Whitebooks and white box do not do as well heading into a time of economic uncertainty," she said.
That doesn't mean system builders aren't planning on the ultimate success of the program. Intel, several system builders said, is a powerful company and has the resources to make the program work.
Seneca is already trying out the customized faceplate option available in some chassis through the program. Those chassis have special grooves on the side where custom-printed "skins" can be inserted for customization options. Hutton said customers can literally place any skin—from corporate and university logos to family pictures—and Seneca has a graphic artist that will assist in getting the design finalized.
D&H, meanwhile, plans to train more than 300 of its VAR partners at an upcoming road show in Boston. "This is a lot of heavy lifting," Schwab said. "It's not an overnight success in that you are going to sell 1,000 units in the first month. It is a building process we think makes a lot of sense for the reseller."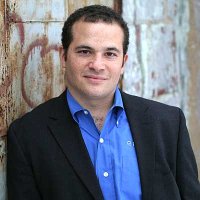 Carl Mazzanti is Co-Founder and President of eMazzanti Technologies, Microsoft's four time Partner of the Year and one of the premier IT consulting services for businesses throughout the New York metropolitan area and internationally. Carl and his company manage over 400 active accounts ranging from professional services firms to high-end global retailers.
eMazzanti is all about delivering powerful, efficient outsourced IT services, such as computer network management and troubleshooting, managed print, PCI DSS compliance, green computing, mobile workforce technology, information security, cloud computing, and business continuity and disaster recovery.  
Carl Mazzanti is also a frequent business conference speaker and technology talk show guest and contributor at Microsoft-focused events, including frequent prominent roles at the Microsoft Inspire (Worldwide Partner Conference / WPC).
Carl, a serial Entrepreneur, gives back to the community through Entrepreneur teaching engagements at Georgetown University, the company's ocean wildlife conservation effort, the Blue Project, and Tree Mazzanti.