Like eMazzanti Technologies on LinkedIn®, and you could have a chance to win $300 in store credit at the eMazzanti online store!
Being the most prominent professional network on the globe, Linkedin provides unique opportunities for networking and developing business relationships.
We're always looking to improve our services and will be glad to get connected in order to inform you on new developments and get your feedback.
To enter the contest all you have to do is to go to our Linkedin page at https://www.linkedin.com/company/emazzanti-technologies/ and click the "like" link under the contest post.
A random winner will be drawn on Friday, January 31, 2014, from eligible participants. Make sure you join before then!
Read the contest rules for full details.
NO PURCHASE OR PAYMENT OF ANY KIND IS NECESSARY TO ENTER OR WIN THIS PROMOTION. By entering this promotion, entrants accept and agree to be bound by these Official Rules. Any violation of these rules may, at eMazzanti's discretion, result in disqualification. All decisions of eMazzanti regarding this Promotion are final and binding in all respects.
ELIGIBILITY. This offer is open to visitors of eMazzanti Technologies Linkedin page who are residents of the United States except where invalid or prohibited by state law. One entry per person; entrants using more than one LinkedIn profile to enter the Promotion will be disqualified. Employees of eMazzanti Technologies or its affiliates and independent contractors and their households are not eligible.
PRIZE DESCRIPTION. There will be one (1) winner. The Prize must be accepted as awarded. No prize or any portion thereof is transferable or redeemable for cash.
HOW TO ENTER. To qualify to win you must follow eMazzanti Technologies on LinkedIn.
WINNER SELECTION AND NOTIFICATION. Winner selection will be conducted by random drawing from all eligible entries on Friday, January 31, 2014. Any potential winner will be notified via LinkedIn, email and/or telephone within ten (10) days of the winner being drawn. If a potential winner: (i) cannot be contacted; (ii) does not respond within seven (7) days from the date eMazzanti Technologies first tries to notify him/her; (iii) refuses the prize; and/or (iv) the prize or prize notification is returned as undeliverable, such potential winner forfeits all rights to win the Promotion or receive the prize, and an alternate potential winner may be selected. Upon contacting a potential winner and determining that he/she has met all eligibility requirements of the Promotion, such individual will be declared the "winner" of the Promotion.
ODDS OF WINNING. Chances of winning the prize are dependent upon the number of eligible entries received.
TAXES. All federal, state and/or local income and other taxes, if any, are the winner's sole responsibility.
CONSENT AND RELEASE. By entering the Promotion, each entrant releases and discharges eMazzanti Technologies and its affiliates from any and all liability whatsoever in connection with this Promotion, including without limitation legal claims, costs, injuries, losses or damages, demands or actions of any kind (including without limitation personal injuries, death, damage to, loss or destruction or property, rights of publicity or privacy, defamation, or portrayal in a false light) (collectively, "Claims"). Except where prohibited: (i) acceptance of a prize constitutes the consent of any winner, without further notice or compensation, to use the name and likeness of such winner for editorial, advertising and publicity purposes by eMazzanti Technologies; (ii) acceptance of a prize constitutes a release by any winner of eMazzanti Technologies of any and all Claims in connection with the administration of this Promotion and the use, misuse, or possession of any prize; and (iii) any potential winner may be required to sign an affidavit of eligibility (including social security number) and a liability/publicity release. Affidavits and releases must be returned within seven (7) days from the date that eMazzanti Technologies first tries to notify the potential winner. If a winner is deemed to be a minor under the jurisdiction of his/her residence, the prize will be awarded in the name of his/her parent or legal guardian who must execute the necessary affidavit and release.
DISCLAIMERS. (i) eMazzanti Technologies reserves the right in its absolute discretion, without any liability to any contest entrant, to withdraw or modify the contest should any of eMazzanti Technologies's or its affiliates' systems or network or LinkedIn be adversely affected by any virus or other similar destructive agent during the term of the contest. (ii) eMazzanti Technologies and its affiliates disclaim all responsibility or liability for any loss or damage to an entrant's computer system resulting from any information that may be downloaded by an entrant or otherwise acquired from LinkedIn. (iii) eMazzanti Technologies accepts no responsibility and will not be liable for membership requests that are not received, incomplete, lost, late, misdirected or illegible for whatever reason, including without limitation, due to computer or other system interruption, malfunction or breakdown of any kind or duration. (iv) eMazzanti Technologies, in its sole discretion, reserves the right to disqualify any person tampering with the entry process or the operation of eMazzanti Technologies's LinkedIn Network site or otherwise attempting to undermine the legitimate operation of the Promotion. Use of bots, other automated processes, or more than one LinkedIn profile to enter is prohibited and may result in disqualification at the sole discretion of eMazzanti Technologies. (v) eMazzanti Technologies further reserves the right to cancel, terminate or modify the Promotion if it is not capable of completion as planned, including by reason of infection by computer virus, bugs, tampering, unauthorized intervention, force majeure or technical failures of any sort. (vi) Emazzanti Technologies and its affiliates are not responsible for errors in the administration or fulfillment of this Promotion, and may cancel, terminate or modify this Promotion based upon such error at their sole discretion without liability. In no event will eMazzanti Technologies be responsible for awarding more than the number of prizes specified in these rules. (vii) In the event this Promotion is cancelled or terminated, eMazzanti Technologies, in its sole discretion, may elect to hold a random drawing from among all eligible entries received up to the date of discontinuance for any or all of the prizes offered.
APPLICABLE LAWS AND JURISDICTION. This Promotion is subject to all applicable federal, state, and local laws and regulations. Issues concerning the construction, validity, interpretation and enforceability of these Official Rules shall be governed by the laws of the State of New Jersey, without regard to any principles of conflict of laws. By entering the contest, entrant agrees that: (a) any and all disputes, claims, controversies and/or causes of action arising out of or related to this contest, the official rules, and/or the prize awarded shall be resolved by binding arbitration, to be administered in accordance with the commercial arbitration rules followed by the American Arbitration Association. All determinations as to the scope, enforceability, and effect of this arbitration provision shall be submitted to the arbitrator. Any judgment or award rendered by the arbitrator may be entered in any court having jurisdiction thereof; (b) any and all claims, judgment, and awards shall be limited to actual out-of-pocket costs incurred, including costs associated with entering the contest; and (c) under no circumstances will entrant be permitted to obtain awards for, and entrant hereby waives all rights to claim, indirect, punitive, incidental and consequential damages and any other damages, other than for actual out-of-pocket expenses, any and all rights to have damages multiplied or otherwise increased. If any particular provision of these official rules shall be deemed unenforceable or invalid, it shall not affect the other provisions hereof and the official rules shall be constructed in all respects as if such invalid or unenforceable provision(s) was omitted.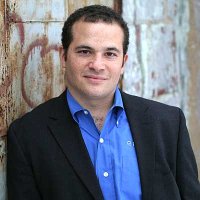 Carl Mazzanti is Co-Founder and President of eMazzanti Technologies, Microsoft's four time Partner of the Year and one of the premier IT consulting services for businesses throughout the New York metropolitan area and internationally. Carl and his company manage over 400 active accounts ranging from professional services firms to high-end global retailers.
eMazzanti is all about delivering powerful, efficient outsourced IT services, such as computer network management and troubleshooting, managed print, PCI DSS compliance, green computing, mobile workforce technology, information security, cloud computing, and business continuity and disaster recovery.  
Carl Mazzanti is also a frequent business conference speaker and technology talk show guest and contributor at Microsoft-focused events, including frequent prominent roles at the Microsoft Inspire (Worldwide Partner Conference / WPC).
Carl, a serial Entrepreneur, gives back to the community through Entrepreneur teaching engagements at Georgetown University, the company's ocean wildlife conservation effort, the Blue Project, and Tree Mazzanti.