When Microsoft ended support of Windows XP in April 2014, many businesses understandably dreaded the process of moving from one operating system to another. Just how reluctant were businesses to switch? Despite no longer receiving support, Windows XP is still used by 16.9% of PC users—making it currently more popular than Windows 8 and 8.1 combined. That doesn't mean everyone is hanging on to Windows XP, though. Windows 7 currently holds the top spot with a 58% share among PC users.[1]
The good news is that Microsoft took businesses' concerns into consideration while it was developing its new Windows 10 OS—ensuring that businesses could make the transition as smoothly and as simply as possible. But while ease of upgrades is important, are the benefits of Windows 10 truly worth it for your business? Let's take a look.
Making a smooth transition
Upgrading to a new operating system for dozens—or even hundreds—of users in a business environment can cost both time and money. The thought of retraining employees could be enough to deter you from wanting to upgrade. Some will be relieved to know that the user experience of Windows 10 is closer to Windows 7 than the less-popular Windows 8, so the transition from one OS to the other should be easier on users.
Should you upgrade your operating system?
To minimize the risk to your business, Microsoft is offering a free upgrade to Windows 10 for qualified new or existing Windows 7, Windows 8.1, and Windows Phone 8.1 users who upgrade in the first year.[2] Microsoft will continue to update the OS for the lifetime of Win 10 devices, so you'll have the most up-to-date security and new features and functionality for no additional charge.
As the adoption of BYOD has become commonplace in the office, it's more important than ever to have a unified user-experience across devices of all shapes and sizes. Windows 10 operating system will morph to fit the smartphone, tablet, or PC it's running on and has the ability to run reworked Android and iOS apps, making it easier for BYOD-enabled businesses.
Unsure if your business can support Windows 10? PCs that run Windows 7 or Windows 8.1, should have no problem keeping up with the system requirements of Windows 10.
What's under the hood of this operating system?
Let's start with the Start button. One feature that was sorely missed from Windows 8 and Windows 8.1 was the useful Start menu ubiquitous in previous Windows operating systems. Windows 10 has taken the most user-friendly elements of the Windows 8 touchscreen menu features and combined them with elements of the classic Start menu functionality.
As operating systems have evolved, one of the most useful new features is the integration of notifications, or pop-ups that remind you of certain events or updates. Microsoft's digital assistant Cortana has finally made the jump from Windows phones to PCs, and once it becomes more integrated into Windows 10, it should result in more detailed and personalized notifications.
For multi-taskers, the virtual desktops of Windows 10 could help relieve your workflow challenges. Users can toggle back and forth between apps or from one virtual desktop to another, and you can easily organize them in a way that's most productive for you.
The best of the rest
The Mail and Calendar apps in Windows 10 have improved since the Windows 8 version, featuring faster and more responsive interfaces that fit well on screens of all shapes and sizes.
For touchscreen fans, the Continuum feature will allow users to dynamically switch interfaces from the traditional mouse click to a touch-friendly mode that's similar to Windows 8.
Microsoft Edge—the new browser replacing Internet Explorer—includes built-in note taking and collaboration capabilities. It will also support extensions that are designed for Firefox and Chrome.
The fun bonus
You've got to know when to hold them, and know when to fold them, which is why Microsoft has announced the triumphant return of Solitaire. After banishing the game to the add-on app store in Windows 8, Solitaire will be made available as Microsoft Solitaire Collection from the Windows Store.[3]
Other things to consider
If you're on the fence about whether or not to upgrade, you have time to make a decision. Mainstream support for Windows 7 ended on January 13, 2015, although security updates are still available until 2020. Note that Windows Media Center is not part of Windows 10 and won't be available after upgrading to Windows 10, but Microsoft is providing a free DVD playback app in Windows 10 for Windows Media Center users.[4]
Even though Microsoft has taken steps to make the switch to Windows 10 as simple as possible, it is by no means a requirement for businesses to make an immediate switch. But with improved data security, a familiar interface, and the ease of administration that are critical to businesses, it shouldn't take long for you to appreciate the benefits and cost-savings of using a new operating system once you're ready to upgrade.
used with permission from HP Technology at Work
[1] CNET, Windows XP clings to No. 2 spot as Windows 10 gets closer.
[2] Windows 10 Upgrade Offer valid for qualified Windows 7 and Windows 8.1 devices (including devices you already own) for one year after Windows 10 upgrade availability. Visit windows.com/windows10upgrade for more details. Not all features may be available when upgrading to Windows 10 from Windows 7 or Windows 8.1 PCs. Your system may require additional hardware, drivers, software, firmware, and/or BIOS update. Upgrading between versions may incur additional fees. Some editions are excluded: Windows 7 Enterprise, Windows 8/8.1 Enterprise, and Windows RT/RT 8.1.
[3] International Business Times, Microsoft Windows 10 System Requirements, June 5, 2015
[4] Microsoft, Windows 10 FAQ (as of July 7, 2015)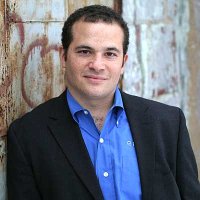 Carl Mazzanti is Co-Founder and President of eMazzanti Technologies, Microsoft's four time Partner of the Year and one of the premier IT consulting services for businesses throughout the New York metropolitan area and internationally. Carl and his company manage over 400 active accounts ranging from professional services firms to high-end global retailers.
eMazzanti is all about delivering powerful, efficient outsourced IT services, such as computer network management and troubleshooting, managed print, PCI DSS compliance, green computing, mobile workforce technology, information security, cloud computing, and business continuity and disaster recovery.  
Carl Mazzanti is also a frequent business conference speaker and technology talk show guest and contributor at Microsoft-focused events, including frequent prominent roles at the Microsoft Inspire (Worldwide Partner Conference / WPC).
Carl, a serial Entrepreneur, gives back to the community through Entrepreneur teaching engagements at Georgetown University, the company's ocean wildlife conservation effort, the Blue Project, and Tree Mazzanti.