Your life, in balance, from virtually anywhere.
Microsoft® Office 365 is cloud productivity designed for you. Keep your life in balance from virtually anywhere, whether you're one professional or a small business.*
Microsoft Office 365 is a set of web-enabled tools that combine Microsoft Office productivity with the latest Microsoft communication and collaboration technology. A month-to-month subscription of Office 365 can help you get where you want to go with your business, while keeping your life in balance.
Access professional, domain-based email.
Share calendars and contacts.
Chat via video, instant messaging, or audio calls.
Do it all with confidence and a financially backed, 99.9 percent uptime guarantee.
Try Office 365 today.
Contact us at :
eMazzanti Technologies
www.emazzanti.net
701 Grand Street
Hoboken, NJ 07030
201.360.4541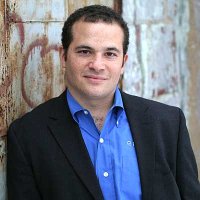 Carl Mazzanti is Co-Founder and President of eMazzanti Technologies, Microsoft's four time Partner of the Year and one of the premier IT consulting services for businesses throughout the New York metropolitan area and internationally. Carl and his company manage over 400 active accounts ranging from professional services firms to high-end global retailers.
eMazzanti is all about delivering powerful, efficient outsourced IT services, such as computer network management and troubleshooting, managed print, PCI DSS compliance, green computing, mobile workforce technology, information security, cloud computing, and business continuity and disaster recovery.  
Carl Mazzanti is also a frequent business conference speaker and technology talk show guest and contributor at Microsoft-focused events, including frequent prominent roles at the Microsoft Inspire (Worldwide Partner Conference / WPC).
Carl, a serial Entrepreneur, gives back to the community through Entrepreneur teaching engagements at Georgetown University, the company's ocean wildlife conservation effort, the Blue Project, and Tree Mazzanti.