Moving your office? 5 tips for Staying Productive
by Christopher Elliott
Reprinted with permission from the Microsoft Small Business Center
Even if you are only moving to another floor in your building, the thought of relocating probably sounds about as appealing as going totally without carbs for a week.
After all, moving your business or home is widely considered one of the single-most stressful life events for an individual. Add to that the prospect of losing valuable work time, and you can understand why small-business owners like Michael Hirschfeld try to get out of town when the business remodels, relocates or redecorates.
"I have always been scheduled to be out of town for the day before, day of, and day after moving day," says Hirschfeld, the managing partner of a real-estate company in Westport, Conn. "Simply put, less is more."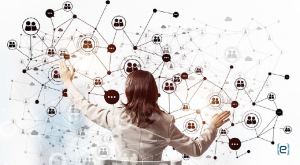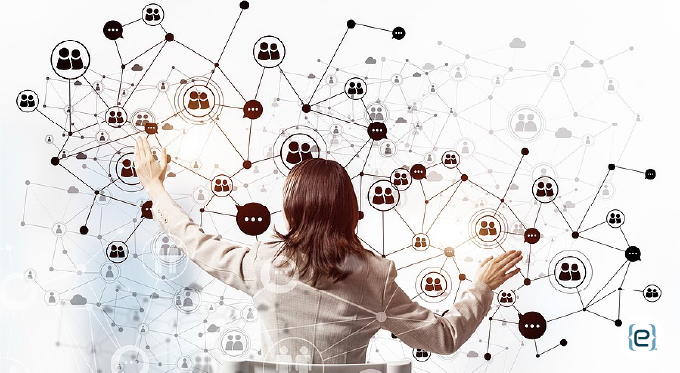 Leaving the office entirely is, of course, the best way of handling any relocation. Step aside and let the movers do their thing. But how do you keep your business productive even when your office is in pieces?
At this point in many articles, I'd turn to experts on the subject. But I am the expert on moving. I've moved an average of once every two years — about 18 times altogether, counting my home and my small business — and I've done it all. I've moved within cities, counties, states. I've moved coast-to-coast and continent-to-continent.
In fact, even as I write this piece, I'm sitting in a hotel room in Orlando, Fla., while I wait for the paperwork to wrap up on my new office.
So here are the key things I have learned about how to make a move with a minimum of down time:
1. It's impossible to plan too far ahead. If it's a minor move, then you should know in advance where the cubicles will get set up and where the Ethernet connections will get wired through. Leave nothing to chance. Relocating an entire business — and don't think it can't happen to you, because small businesses do grow — can also mean moving a local-area network or a wireless network, numerous PCs and printers. It can mean shipping equipment and inventory. Line up your proverbial ducks well in advance of the big day. Tip: With careful planning, and depending on the size of your business, you can ensure that the actual move happens over a weekend. That gives you enough time to install and troubleshoot any technology that has migrated. If there's any down-time, it will be on Sunday and Monday, minimizing the impact to your clients and customers.
2. Be prepared for the unexpected. A move of any kind forces you to think on your feet, to be ready for anything. If you travel frequently, you probably already know how to do that. For example: Where do you go to buy a box of RJ-11 wire at 1 a.m. What if you need to make copies, but don't have any of your machines set up? It forces you to take nothing for granted, even little things like power and phone service. Tip: You don't have to be a frequent business traveler to know how to think like a nomad. The Small Business Administration's handbook, "Take the misery out of moving" (www.sba.gov/gopher/Business-Development/Success-Series/Vol7/moving.txt) , can help. It's available online at no charge.
3. Use the move as an excuse to upgrade. For example, if your office is using bulky CRT monitors, here's the perfect reason to donate those clunkers to your favorite charity and buy flat-panel monitors. It's also a good opportunity to take a hard look at the software you're using to see if it needs updating (I just upgraded from Office XP to Office 2003 on one of my computers). Basically, you want to arrive at your new office location in even better shape to do business than you were when you left. Tip: Use your laptop computers as "interim" office machines while you're in transit. In other words, make sure they're all synched up and have the latest software before you begin your move. Then, use them as your primary PCs while your new office gets situated.
4. Anticipate down time, even if you expect none. Moving can be unpredictable. Trust me. For instance, I thought I would close on a property this morning, but because of some unexpected financing issues, the paperwork won't go through until the end of this week. Delays happen. "I notify clients, editors, associates and friends in advance, via e-mail or phone, that my availability will be somewhat limited for a day or two," says Sharon Adcock, a communications consultant in Manhattan Beach, Calif. Tip: If it's a long-distance move, and you have to stay in a hotel for a prolonged period of time, make sure it can double as an office. Case in point: I'm writing this article from my room at the Hampton Inn at the Orlando Convention Center. It features free meeting areas and high-speed and wireless Internet access. So even though I'm out of the office, I can still get work done.
5. Let your applications help you "move." If your relocation also involves an upgrade or migrating to new hardware (and as I just mentioned, this is an excellent opportunity to upgrade), make sure your programs do the heavy lifting. Save all of your old user options and migrate them to the new hardware or software, so that once you arrive in your new digs, you'll be able to get to work right away. Tip: The trickiest of the migrations tends to be moving e-mail from one PC to the next. Outlook 2003 automatically imports your preferences and e-mail when you upgrade from a previous version on the same computer. When you're switching PCs, go to File, Import and Export, and pick the option for the application you're using.
With a little planning and shrewd use of your existing technology, you can make sure that your next move will be as painless — and productive — as possible. But I can't lie to you: Moving is still stressful. Yet hopefully, with these tips, it'll be a little less so.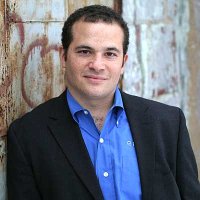 Carl Mazzanti is Co-Founder and President of eMazzanti Technologies, Microsoft's four time Partner of the Year and one of the premier IT consulting services for businesses throughout the New York metropolitan area and internationally. Carl and his company manage over 400 active accounts ranging from professional services firms to high-end global retailers.
eMazzanti is all about delivering powerful, efficient outsourced IT services, such as computer network management and troubleshooting, managed print, PCI DSS compliance, green computing, mobile workforce technology, information security, cloud computing, and business continuity and disaster recovery.  
Carl Mazzanti is also a frequent business conference speaker and technology talk show guest and contributor at Microsoft-focused events, including frequent prominent roles at the Microsoft Inspire (Worldwide Partner Conference / WPC).
Carl, a serial Entrepreneur, gives back to the community through Entrepreneur teaching engagements at Georgetown University, the company's ocean wildlife conservation effort, the Blue Project, and Tree Mazzanti.