Hoboken, NJ — July 11, 2012—eMazzanti Technologies, a Hoboken, NJ and New York City area IT computer expert, has a new website that offers small businesses a free 30-day test drive of Office 365. The new cloud-based service delivers secure, anywhere access to email and calendars, Office Web Apps, instant messaging, conferencing, and file sharing.
"Office 365 cloud service gives small businesses big business tools at an affordable price," says Jennifer Mazzanti, president, eMazzanti Technologies. "It rolls into one integrated solution, software and services that would normally cost thousands to deploy and maintain if bought separately.  Most importantly it can be easily scaled to accommodate your growing business."
Find out more about a free trial account at: http://www.cloudtechnology365.com/
A Breakthrough in Cheap Collaboration, Communication and Security
With Office 365, businesses can get work done securely and communicate real-time from almost anywhere. Combining Microsoft Office with Office 365 unlocks the full potential of Office 365 as the best solution for productivity, collaboration, communication, and worry-free IT.
Office 365 Benefits:
Microsoft Office: Office 365 adds more power to the Office software a business already knows and uses by making it easier to communicate and collaborate with others
Email and calendars: Businesses can access email and calendar from a computer, the web, and smart devices
Website: Launch and sustain a professional website for a business
Office Web Apps: Create, store, and edit Office docs online
File sharing and managing projects: Share documents and collaborate with colleagues online
Instant messaging, presence, and conferencing : Connect immediately with colleagues. Set up and conduct online meetings
Mobility: Get virtually anywhere access on nearly any device so businesses can be productive on the go
Security and trust: Microsoft helps keep data safe and private
"If businesses are not seriously considering Office 365, they are missing out on a cloud solution that is simple and powerful. At minimum, everyone should take a test-drive," says Mazzanti.
For more information about Office 365, including a free trial account, go to: http://www.cloudtechnology365.com/
About eMazzanti Technologies
With a company name that sounds more like a purebred, high-performance sports car than a IT support and consulting firm, eMazzanti Technologies is all about delivering powerful solutions in a variety of outsourced IT services, such as managed printing services, PCI DSS  compliance, computer network management, network troubleshooting, business continuity and disaster recovery, green computing, mobile workforce technology, information security, cloud computing, cloud computing services, and business information optimization in the most efficient manner possible. The Hoboken, N.J., firm is located in one of the most densely populated – and competitive – regions in the U.S. It provides business technology consulting services for companies ranging from home offices to multinational corporations in the New York metropolitan area, the United States and throughout the world. For more information contact: Carl Mazzanti 201-360-4400 or emazzanti.net.  Twitter: @emazzanti , Facebook: Facebook.com/emazzantitechnologies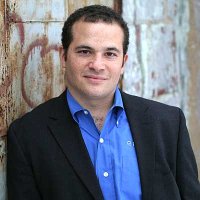 Carl Mazzanti is Co-Founder and President of eMazzanti Technologies, Microsoft's four time Partner of the Year and one of the premier IT consulting services for businesses throughout the New York metropolitan area and internationally. Carl and his company manage over 400 active accounts ranging from professional services firms to high-end global retailers.
eMazzanti is all about delivering powerful, efficient outsourced IT services, such as computer network management and troubleshooting, managed print, PCI DSS compliance, green computing, mobile workforce technology, information security, cloud computing, and business continuity and disaster recovery.  
Carl Mazzanti is also a frequent business conference speaker and technology talk show guest and contributor at Microsoft-focused events, including frequent prominent roles at the Microsoft Inspire (Worldwide Partner Conference / WPC).
Carl, a serial Entrepreneur, gives back to the community through Entrepreneur teaching engagements at Georgetown University, the company's ocean wildlife conservation effort, the Blue Project, and Tree Mazzanti.