Office Hours: How Bill Gates Uses Office
Written by William (Bill) H. Gates, chairman of Microsoft Corporation.
Reprinted with permission from Microsoft Office.
If you visit my office, you will probably notice right away that I have three large flat screen displays that sit together and are synchronized so they work like a single very wide display. The large display area enables me to work very efficiently. I keep my Outlook 2007 Inbox open on the screen to the left so I can see new messages as they come in. I usually have the message or document that I"m currently reading or writing in the center screen. The screen on the right is where I have room to open up a browser or look at a document that someone has sent me in e-mail.
I spend the majority of my time communicating with colleagues, customers, and partners. As a result, Outlook is the application that I use the most. I receive about 100 e-mail messages per day from Microsoft employees, and many more from customers and partners.
It"s very important that I hear what people think about our products and our company. Yet I need to balance that against the very real risk of information overload from all the e-mail that I receive. The advances we made in Outlook 2007 for filtering, rules, and search folders have made it much easier to manage my e-mail than before, especially because so much happens automatically once I"ve set everything up.
A great thing is that all my voice mail, faxes, and even instant messages are sent to my Outlook Inbox using our unified communications technology. Another important feature of unified communications that we have integrated into Office applications is presence and identity. That means I can always tell at a glance whether the person I need to get in touch with is available or not.
One change to Outlook that I appreciate is tasks are now integrated with how I view my calendar. Before the 2007 Office release, I never used the Outlook task feature, but now that tasks are automatically added to my calendar, it makes it much easier to stay on top of the important things I need to do.
Working with other people efficiently and effectively is more important than ever, not just for Microsoft but for any organization. I find that SharePoint, a software program that enables people to easily create internal Web sites so they can collaborate on projects, has become indispensable.
For example, each year I do something called ThinkWeek where anybody in the company can submit a paper about an idea they have to change the way our company works or to pursue a new development project. We used to rely primarily on printed documents, but now it"s simple for us to create a Web site to manage the entire process. This year, more than 350 papers were submitted. Not only did I read and comment on many of them, but other technical leaders from across the company were able to go up casino online to the ThinkWeek Web site and add their thoughts. This has led to many lively discussions and started numerous new projects, something that was much harder to do when everything was on paper.
This release of SharePoint also has many social networking features that I find enormously helpful. In addition to searching any corporate intranet site for documents, SharePoint now enables me to search for specific people based on their expertise, job title, or the department they work in. Also, employees can easily create personal Web sites where they can post photos and list their experiences and interests. SharePoint even automatically associates every document with its author, and explains his relationship to other employees on the same team and in his department. So SharePoint makes it far easier to quickly identify the two or three people who are experts in parallel computing, for example, even though there are more than 80,000 employees at Microsoft now.
Of course, collaborating often means meeting with my colleagues in person or remotely over the Internet via Office LiveMeeting. I always take a lot of notes about ideas to think about or things to follow up on. I try to bring my Tablet PC to meetings as often as possible so that I can use OneNote 2007 to write notes in ink that can later be searched or converted to text. Even if I forget my Tablet, I can scan a document or piece of paper and add that image to OneNote. One of the nice new features in OneNote 2007 is that it automatically recognizes the text in those scanned documents, so that it"s easy to search for them later.
Then there are times when I really want to drill down into an industry or market trend. The new business intelligence and data visualization tools in Excel 2007 and SharePoint are fantastic for accessing the kind of data that used to be hard to find because it was stored in back-end databases, and then dig through that data to gain some real insights into what is going on. Now I can easily take a look at how a change to something like our assumptions about customer demand might affect the market for a certain product.
Taken together, the improvements in the 2007 Office release have certainly had a large impact on the way I work. I seem to discover a new feature or a better way of doing something almost every day, and I am hopeful that many of you will find the new Office to be as useful as I do.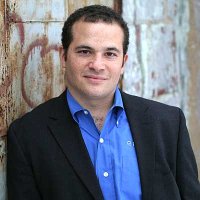 Carl Mazzanti is Co-Founder and President of eMazzanti Technologies, Microsoft's four time Partner of the Year and one of the premier IT consulting services for businesses throughout the New York metropolitan area and internationally. Carl and his company manage over 400 active accounts ranging from professional services firms to high-end global retailers.
eMazzanti is all about delivering powerful, efficient outsourced IT services, such as computer network management and troubleshooting, managed print, PCI DSS compliance, green computing, mobile workforce technology, information security, cloud computing, and business continuity and disaster recovery.  
Carl Mazzanti is also a frequent business conference speaker and technology talk show guest and contributor at Microsoft-focused events, including frequent prominent roles at the Microsoft Inspire (Worldwide Partner Conference / WPC).
Carl, a serial Entrepreneur, gives back to the community through Entrepreneur teaching engagements at Georgetown University, the company's ocean wildlife conservation effort, the Blue Project, and Tree Mazzanti.