You may already know that the Windows 8 version of Calculator performs basic arithmetic, as well as scientific, programmer, and statistical calculations. What you may not know is that it can also calculate mortgage payments, fuel economy, perform unit conversions, and more.
Here are seven Windows 8 Calculator features you may not know about:
1. Calculate mortgage payments
No need to search online for a good mortgage calculator; you've got one built right into Windows. From Calculator, go to View > Worksheets > Mortgage. You can choose from monthly payment, down payment, purchase price, and term (in years).
2. Calculate car lease payments
Thinking about leasing a vehicle? Use this worksheet to calculate lease period, leave value, payments, and residual value. Go to View > Worksheets > Vehicle lease
3. Calculate fuel economy
The fuel economy worksheet can calculate your vehicle's fuel economy, distance, and fuel used. Go to View > Worksheets > Fuel economy.
4. Calculate the difference between two dates
Say you want to figure out the exact age difference between your two kids. This Calculator worksheet will figure it out for you. Go to View > Date calculation or use the Ctrl+E shortcut.
5. Unit conversions
The Windows calculator can perform a large number of unit conversions, like area, length, power, and volume. Go to View > Unit conversion or use the Ctrl+U shortcut.
6. History support
You can view and edit the history of your calculations. Standard and Scientific modes have their own history and can be accessed by going to View > History. Just double-click on the calculation you want to edit, then press Enter when you're done.
7. Keyboard shortcuts
If you use the Windows calculator frequently, use keyboard shortcuts to save some time.
Alt+1 : switch to standard mode
Alt+2 : switch to scientific mode
Alt+3 : switch to programmer mode
Alt+4 : switch to statistics mode
Ctrl+E : launch date calculations
Ctrl+H : toggle calculation history
Ctrl+U : launch unit conversion
Ctrl+Shift+D : clear calculation history
That's it. The next time you start to open a spreadsheet or search for an online app, remember that your good old Windows calculator might be all you need.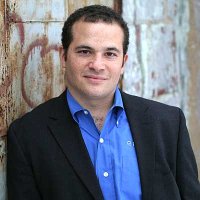 Carl Mazzanti is Co-Founder and President of eMazzanti Technologies, Microsoft's four time Partner of the Year and one of the premier IT consulting services for businesses throughout the New York metropolitan area and internationally. Carl and his company manage over 400 active accounts ranging from professional services firms to high-end global retailers.
eMazzanti is all about delivering powerful, efficient outsourced IT services, such as computer network management and troubleshooting, managed print, PCI DSS compliance, green computing, mobile workforce technology, information security, cloud computing, and business continuity and disaster recovery.  
Carl Mazzanti is also a frequent business conference speaker and technology talk show guest and contributor at Microsoft-focused events, including frequent prominent roles at the Microsoft Inspire (Worldwide Partner Conference / WPC).
Carl, a serial Entrepreneur, gives back to the community through Entrepreneur teaching engagements at Georgetown University, the company's ocean wildlife conservation effort, the Blue Project, and Tree Mazzanti.