Microsoft 365 Business Users have a powerful video conferencing and messaging application: built-in video conferencing tool in Lync, soon to be Skype for Business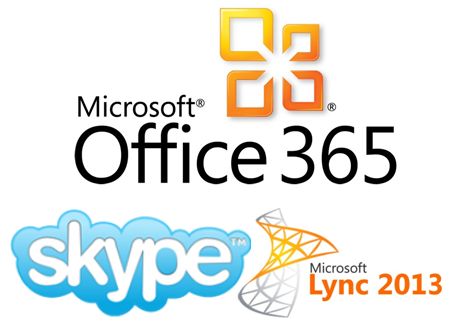 Many businesses using or considering the Microsoft Office 365 productivity suite are unaware of Lync, an integrated, full-featured video conferencing and messaging application included with the popular service at no additional cost.
The good news about Lync also includes this exciting recent development: As of December 5, 2014, Lync video conferencing works with Skype users as well. The news gets even better with the announcement earlier this month that Lync will become Skype for Business in 2015.
Microsoft 365 for Business
With the power and availability of cloud computing, Office 365 is the cost-effective choice for small and mid-size businesses. With Office 365, companies cut costs and reduce IT hassles while accessing the industry's most popular productivity and collaboration tools as a cloud-based service.
With Office 365, businesses work securely and collaborate real-time from almost anywhere on almost any device. By using the familiar Microsoft Office tools from the office, at home, or on the road, users unlock the full potential of Office 365 as a solution for productivity, communication, and stress-free IT.
"Office 365 fosters productivity and growth for small businesses while cutting costs and simplifying IT," says Jennifer Mazzanti, president, eMazzanti Technologies. "Office 365 is the smart and secure way to go to take full advantage of today's mobile computing and devices."
Microsoft Lync
One of the best tools in the Office 365 suite is Microsoft Lync. Yet, many Office 365 customers are unaware of its capabilities. Lync is Microsoft's powerful instant messaging and videoconferencing product. It comes as part of the package with Office 365 Business Essentials, as well as Office 365 Business Premium. You can get either for a small monthly per-user fee.
Industry experts recognized Lync's value from the beginning when it was added to Office 365 a few years ago, "Lync is an intriguing addition to the suite. In a time when more small businesses are virtual, on the road, or otherwise physically separated from each other, a slick and integrated real-time communications tool is a must," (PCWorld.com 6/28/11).
Lync delivers a sharp, clear image to video conferencing participants with 1080p HD resolution. It provides compatibility across a broad range of devices and platforms with flexible video delivery options.
Office 365 integration makes Lync a compelling collaboration tool. Other video conferencing solutions can be expensive and include only the video conferencing capability. Businesses that want a more comprehensive communication tool should consider Lync. Businesses already using Office 365 should be sure to take advantage of Lync, a part of their existing package.
Lync/Skype Connectivity
Lync users connect with each other via instant message, voice and video calls. They can also share video, IM, and audio calling with Skype users, allowing them to connect with a much broader base of customers, vendors and employees.
The video calling between Skype and Lync requires an up-to-date Lync 2013 client on Android, iOS or Windows. It works today with the latest Skype for Windows desktop client version 7.0.x.100 only, and requires that the Skype user sign in with their Microsoft account.
Microsoft will extend support to the Skype clients on additional platforms, starting with Android and iOS in the coming months.
Skype for Business
Microsoft began the process of integrating Lync with Skype back in 2011 when they bought Skype. The first release of Lync 2013 introduced Lync/Skype compatibility for voice and IM but not video conferencing.
Recently, Microsoft announced the next step in the integration process. As of December 5, 2014, Lync and Skype users can join one another in shared video conferences.
The final step will occur in the first half of 2015 when Lync becomes Skype for Business, with a new client experience, new server release, and updates to the service in Office 365.
"We believe that Skype for Business will again transform the way people communicate by giving organizations reach to hundreds of millions of Skype users outside the walls of their business," stated BJ Haberkorn, Director of Product Marketing for the Lync Team.
Whether using Lync or Skype, it's an easy, familiar experience—video calls are made the same way as any other call, with the same options for starting, stopping, re-sizing and maximizing video.
The Best of Both
Lync and Skype have always delivered phenomenal voice and video experiences to business and consumer users across a wide range of environments and network conditions. Now, Microsoft is taking the best of both to make both even better.
This includes built-in security, with enterprise class encryption of media and signaling, as well as connectivity with standards-based traversal of personal and corporate firewalls. High quality, scalable video and the SILK audio codec, which provides a phenomenal balance between audio quality, bandwidth utilization and power consumption, are also included.
Lync/Skype for Business Capabilities
Online meetings and teamwork made easy – Online multi-party HD video conferencing feels like working together face to face, from practically anywhere.
Never miss a meeting – Meet wherever you are on whatever device works best. No travel time, no travel costs. Get more done and keep projects on budget.
An effective way to do business – In the office, on the road, or with a client or supplier video meetings and presentations can be quick and easy.
Fast and efficient – Set up online meetings in advance or on the fly. Or use Outlook to join active meetings fast.
Get everyone together – HD video puts up to 250 people at the same table. Connect with employees, vendors and customers from multiple locations.
Share information – One-click screen sharing and real-time note taking keeps everyone in sync and knowing what they need to know.
Know who's who – With pictures or videos of all meeting participants, always know who's speaking, who they are, and what they do. Just see who's online. Then connect.
Send an instant message – Take a quick look to see who's online, send them an instant message, and get a response fast.
Connect with Skype users – Connect immediately with co-workers or people in other organizations that use Skype with video, audio and IM.
Migration and Training About Video Conferencing And Messaging Services
Businesses looking to implement Office 365 with Lync can rely on eMazzanti Technology's Microsoft-trained technicians for expert assistance. eMazzanti offers fast and secure migration to Office 365 with minimal impact on internal users and customers.
Migration services help subscribers easily transfer all contacts, calendars and e-mails to Office 365 Exchange Online, enter all credentials and activate all accounts within the organization. Training on Lync/Skype video conferencing helps users get the most from their Office 365 collaboration tools. Enjoy the benefits of video conferencing and messaging application of office 365 with eMazzanti technologies.
Call 1-800-eMazzanti today to schedule your Office 365 with Lync implementation and training services.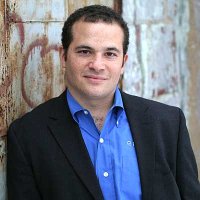 Carl Mazzanti is Co-Founder and President of eMazzanti Technologies, Microsoft's four time Partner of the Year and one of the premier IT consulting services for businesses throughout the New York metropolitan area and internationally. Carl and his company manage over 400 active accounts ranging from professional services firms to high-end global retailers.
eMazzanti is all about delivering powerful, efficient outsourced IT services, such as computer network management and troubleshooting, managed print, PCI DSS compliance, green computing, mobile workforce technology, information security, cloud computing, and business continuity and disaster recovery.  
Carl Mazzanti is also a frequent business conference speaker and technology talk show guest and contributor at Microsoft-focused events, including frequent prominent roles at the Microsoft Inspire (Worldwide Partner Conference / WPC).
Carl, a serial Entrepreneur, gives back to the community through Entrepreneur teaching engagements at Georgetown University, the company's ocean wildlife conservation effort, the Blue Project, and Tree Mazzanti.