This eNewsletter will self-destruct in five seconds. . .
Terms such as surveillance, undercover and covert conjure up images typically seen in a James Bond or Mission Impossible movie. These days, however, there are practical yet affordable surveillance applications and equipment businesses can use to creatively save time and money.
Practical Application #1: "Eyes" for Blind Areas in a Business or for Off-hours.
Picture the typical car dealership with vehicles spanning several rows and often around corners. If some cars are located out of the front desk's view, a monitoring system can allow employees to multitask more effectively between office paperwork and customer visits. This same dealer could also utilize a camera system to record customers visiting the dealership when closed. If employees recognize a shopper, they can possibly turn missed opportunities into sales.
In addition, businesses selling easy-to-grab and easy-to-hide items, can utilize video surveillance to help alert them when customers enter blind spots. Employees are then able to assist customers while possibly reducing shoplifting concerns.
Practical Application #2: Cameras with Audio Triggers
Consider again the car dealership above – it is possible to have a camera directed on a particular model that is being sold. Whenever someone walks into the camera's scope, it triggers an audio announcing all of the vehicle's attributes. This audio feature can be utilized during closed hours, or signage can welcome customers to hear the pitch without talking to a sales person.
Similar technology is often used in museums where an audio announcement helps provide more detail or "brings to life" the scene being displayed. Mixing both aural and visual stimulation increases the overall customer experience, whether in a museum, business or other environment.
Practical Application #3: Security and Safety
Many people have heard of "nanny-cams" where covert cameras are hidden so that parents can discreetly oversee the safety of their children while in another's care. However, with the web-access ability of today's cameras, daycares wanting to reassure existing or recruit new parents are able to provide virtual visits. By utilizing the Internet, facilities can offer this visual access without disturbing the children or the environment. A similar application for hospitals provides visual access to high-risk patients who cannot be exposed to outside germs or who have limited visitation.
From an educational aspect, hospitals or other educational facilities could video live presentations, operations or other activities. These events could be offered via web access to remote workers or students, saving on travel time and expenses.
Practical Application #4: Saves Time and Extra "Man-power"
Surveillance equipment is most appreciated when staffing is not adequate or hiring more employees isn't justifiable. For instance, technology can assist in relaying traffic conditions, perhaps when the weather turns bad or traffic becomes congested. The Weather Service uses cameras in strategic areas near lakes and rivers for flood monitoring. Once water levels reach a certain level, the device will activate an alert to local authorities.
However, the best "Non-Spy Award" goes to an enterprising rancher who saved money by mounting cameras to his livestock water tanks. He was able to monitor online whether his pumps were working adequately without wasting time and fuel to check on all of his tanks.
How a business can utilize surveillance equipment is limited only by the imagination. Today's camera functionality ranges from full pan-tilt-zoom features to auto tracking devices, to wireless or cabled devices. Depending on the application, cameras can record constantly or just when it perceives motion. Cameras are also available in analog or IP technology, with Nex-Tech's technical team able to convert infrastructures to meet the needs of the technology and the business. Feel free to call Nex-Tech's Sales Department at 877-625-7872 for more information or to set up your free video consultation.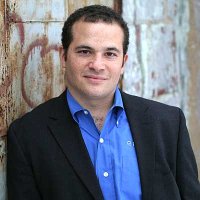 Carl Mazzanti is Co-Founder and President of eMazzanti Technologies, Microsoft's four time Partner of the Year and one of the premier IT consulting services for businesses throughout the New York metropolitan area and internationally. Carl and his company manage over 400 active accounts ranging from professional services firms to high-end global retailers.
eMazzanti is all about delivering powerful, efficient outsourced IT services, such as computer network management and troubleshooting, managed print, PCI DSS compliance, green computing, mobile workforce technology, information security, cloud computing, and business continuity and disaster recovery.  
Carl Mazzanti is also a frequent business conference speaker and technology talk show guest and contributor at Microsoft-focused events, including frequent prominent roles at the Microsoft Inspire (Worldwide Partner Conference / WPC).
Carl, a serial Entrepreneur, gives back to the community through Entrepreneur teaching engagements at Georgetown University, the company's ocean wildlife conservation effort, the Blue Project, and Tree Mazzanti.