After several years of development and many months of hype and anticipation, Windows 8 and Windows RT, the next generation of Microsoft (NSDQ:MSFT)'s flagship operating system software, go on sale Friday.
In a splashy press event in New York, Microsoft CEO Steve Ballmer and other Microsoft executives formally launched the new software, as well as announcing the availability of Surface for RT, Microsoft's first branded computer product.
"Windows 8. Yeah, I'm excited," an ebullient Ballmer said taking the stage. "Windows 8, Windows RT with Office 2013, and Surface are here."
On stage at the event, held in the cavernous Pier 57 on Manhattan's West Side, Ballmer was surrounded by some 20 laptop and tablet computers running Windows 8 and Windows RT.
"In creating Windows 8, we shunned the incremental," said Steven Sinofsky, president of Microsoft's Windows and Windows Live Division, in a speech preceding Ballmer. Sinofsky, who had ultimate responsibility for the Windows 8 development, described the new software as a quantum leap in personal computing.
"We boldly re-imagined Windows," he added, using a phrase common among Microsoft executives ever since the company began publicly discussing Windows 8 at its Microsoft Build conference one year ago. "Today is an amazing day in the evolution of PCs."
Windows is already installed on some 1.1 billion PCs worldwide, and Sinofsky said that with Windows 8 Microsoft is "looking forward to the next billion." There are already 16 million installations of pre-release versions of Windows 8 and Windows RT, Sinofsky said, and the products have undergone 1.24 billion hours of pre-release testing.
Sinofsky touted the software's compatibility with Windows 7 hardware and software, its smaller memory footprint, faster boot time and improved battery management capabilities. More than 1,000 hardware devices are certified to run Windows 8, some priced less than $300, he said.
"Windows 8 has a ton of new features," said Carl Mazzanti, CEO of eMazzanti Technologies, a Microsoft partner based in Hoboken, N.J. "We have this backlog of orders [for Windows 8] with our customers that have been sitting there waiting for the first week in November."
While Windows 8 will spur upgrade work for some partners, many solution providers see a big opportunity to sell Windows-based tablets to businesses.
Windows 7 debuted three years ago, and Microsoft has sold 670 million Windows 7 licenses. Microsoft executives, both at the Thursday event and in earlier interviews, have emphasized how Windows 7 and 8 can co-exist, given their compatibility, rather than pitching the new OS as a Windows 7 replacement.
"You can run Windows 7 and Windows 8 side by side. The first priority is to [get customers to] migrate off of Windows XP," said Erwin Visser, senior director of the Windows Business Group, in an interview Wednesday. The decade-old Windows XP accounts for 45 percent of all Windows implementations, and support for the product ends in April 2014.
Microsoft Ships Surface, Its First Branded Computer
Microsoft (NSDQ:MSFT) partners are also enthusiastic about Windows 8 opportunities. Modern Networks, a London, U.K.-based Microsoft partner, expects about 50 percent of its Windows customer base to upgrade to Windows 8 within the next year, said Rob Thursfield, the solution provider's business development director and Microsoft alliance manager. Those customers now have a mix of Windows XP and Windows 7 PCs installed.
During the portion of the press event devoted to Windows 8, Microsoft executives seemed to take extra care to promote Windows-based laptop and tablet computers from Microsoft's OEM partners, including Lenovo, Asus, Samsung and others, as much as they did Microsoft's own Surface tablet.
"Just look at these gorgeous, gorgeous machines and how alive they are with activity," Microsoft's Ballmer said, noting the devices surrounding him onstage. "Our partners have come up with incredible new designs. People are going to love all the new Windows 8 devices and all they can do."
Ballmer said Windows 8 and Windows RT have become the center of Microsoft's development efforts, noting that many of the company's products have been updated or optimized to work with the new operating systems. Those include Internet Explorer 10, the Bing search engine, MSN, Outlook.com and Skype. "Skype on Windows 8. It's fast, it's easy, it's beautiful," the CEO said.
During the Surface tablet portion of the event, Panos Panay, general manager of Microsoft Surface, demonstrated the tablet's capabilities and its innovative "Touch Cover" keyboard.
Panay showed off the device's ruggedness by dropping it on the floor a couple of times. And, he and Microsoft's Sinofsky showed a pair of Surface tablets with skateboard wheels attached and a photo of Sinofsky riding on the tablet-skateboard.
"It's not just a tablet, but it's the best tablet I've ever used," Sinofsky said, hugging the device to his chest while onstage. "It's also a laptop, and it's the best laptop I've ever used."
Surface for Windows RT goes on sale tonight online in eight markets and will be available in 60 Microsoft stores starting Friday. The Surface for Windows 8 Pro tablet is scheduled to be available in January.
But, Mazzanti at eMazzanti said that for the immediate future, he expects to recommend that his customers purchase Surface tablets based on Windows 8, saying they will be easier to centrally manage, secure and provision than Windows RT tablets will be.
Friday also marks the opening of the Windows Store, the online store for Windows 8 and Windows RT applications. "The grand opening of the Windows Store represents a major opportunity for developers," Sinofsky said. The store will be available in 231 markets in 109 languages.
To learn more, contact us today.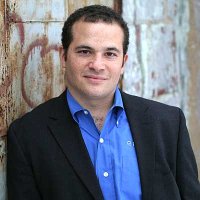 Carl Mazzanti is Co-Founder and President of eMazzanti Technologies, Microsoft's four time Partner of the Year and one of the premier IT consulting services for businesses throughout the New York metropolitan area and internationally. Carl and his company manage over 400 active accounts ranging from professional services firms to high-end global retailers.
eMazzanti is all about delivering powerful, efficient outsourced IT services, such as computer network management and troubleshooting, managed print, PCI DSS compliance, green computing, mobile workforce technology, information security, cloud computing, and business continuity and disaster recovery.  
Carl Mazzanti is also a frequent business conference speaker and technology talk show guest and contributor at Microsoft-focused events, including frequent prominent roles at the Microsoft Inspire (Worldwide Partner Conference / WPC).
Carl, a serial Entrepreneur, gives back to the community through Entrepreneur teaching engagements at Georgetown University, the company's ocean wildlife conservation effort, the Blue Project, and Tree Mazzanti.