NEW YORK, NY – January 25, 2005 – The phrase "Time is Money" engendered a whole new meaning today when eMazzanti Technologies, a computer network consulting firm, announced their plan to raise money for relief efforts in tsunami-ravaged southern Asia.  The program, Time To Give offers their clients the choice to pay eMazzanti for an hour of billed time as usual or donate that money to one of the three charities they have designated, The American Red Cross, UNICEF, and AmeriCares.
Working with the scores of growing businesses who represent their client base, the firm hopes to raise upwards of $10,000 in contributions.  eMazzanti, however, has set its sights even higher.  "In developing this program, we realized that honoring donations from our clients alone was shortsighted.  We hope to spark a chain reaction by assisting our clients to follow our lead in setting up similar donation programs among their clients", said Carl Mazzanti, CEO of eMazzanti Technologies.  "This is a call to action."
The reaction from eMazzanti's clients was unanimous. When repeatedly faced with the same question "What's in it for you?"  Mazzanti simply responded, "To give back."  While their actions may seem idealistic they bring to light an important concept.  What responsibility does business have to contribute to society at large?
According to eMazzanti client, Lonny Schwartz, President of Superior Sewing Machine & Supply LLC (a leading wholesale distributor of industrial sewing and cutting machine parts and supplies throughout the world), "Anyone involved with eMazzanti has to have a positive feeling about the social responsibility eMazzanti has demonstrated.  I think that every business has an obligation to give back to their community (however defined by them) in one way or another.  When businesspeople see an effort like this, they are more apt to think about how they too can help."   Mr. Schwartz explained that "Superior's management and staff members have already contributed to several charities devoted to helping with the Tsunami relief effort and are likely to continue to help in this effort".
The "Time To Give" Program will run through February and is available to all eMazzanti clients during that period.  In the first week alone, clients have pledged several thousand dollars in contributions to get the program rolling and a number of businesses have initiated employee donation programs.  This effort represents eMazzanti Technologies' commitment to its clients and the world in which they operate and is only one example of that commitment.  eMazzanti plans to expand this program in the future and to continue to provide the initiative for businesses to contribute to their communities.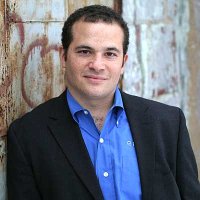 Carl Mazzanti is Co-Founder and President of eMazzanti Technologies, Microsoft's four time Partner of the Year and one of the premier IT consulting services for businesses throughout the New York metropolitan area and internationally. Carl and his company manage over 400 active accounts ranging from professional services firms to high-end global retailers.
eMazzanti is all about delivering powerful, efficient outsourced IT services, such as computer network management and troubleshooting, managed print, PCI DSS compliance, green computing, mobile workforce technology, information security, cloud computing, and business continuity and disaster recovery.  
Carl Mazzanti is also a frequent business conference speaker and technology talk show guest and contributor at Microsoft-focused events, including frequent prominent roles at the Microsoft Inspire (Worldwide Partner Conference / WPC).
Carl, a serial Entrepreneur, gives back to the community through Entrepreneur teaching engagements at Georgetown University, the company's ocean wildlife conservation effort, the Blue Project, and Tree Mazzanti.