1.  Help manage and secure your PCs from anywhere.
The Windows Intune cloud service helps keep your employees productive in the office or on the road—all that's required is an Internet connection. Through a simple web-based console, your IT staff can centrally manage updates, help protect PCs from malware threats, inventory hardware and software, and provide remote assistance so employees can stay focused on the business.
2.  Get the best Windows experience.
Standardizing your PC environment provides a better experience for your workforce and an easier environment for you to manage. You can upgrade to the Windows 7 Enterprise operating system or run a prior version of Windows—it's your choice. With its intuitive interface and advanced search capabilities, plus BitLocker® drive encryption to better protect confidential data, Windows 7 Enterprise gives your employees the best Windows experience. As long as your subscription remains active, you also get upgrade rights to the latest Windows operating system, so you won't need to worry about buying upgrade licenses when the time comes.
3.  Achieve big-tech results with a small-tech investment.
For businesses with PCs that need the essentials of management and security, Windows Intune is an integrated solution that includes PC management, endpoint protection, and a Windows upgrade rolled into one easy purchase. With minimal overhead, simple billing, and no formal training required, it's easy to get started and maintain.
4.  Stop malware threats before they stop you.
Windows Intune gives you centralized endpoint protection to help keep your PCs safe from the latest security threats. Built on the award-winning Microsoft® Malware Protection Engine and using the same trusted technologies as Microsoft Forefront® Endpoint Protection and Microsoft Security Essentials, you get real-time protection with reporting and alerts to help safeguard PCs against dynamic forms of malicious software, including spyware, viruses, and root kits.
5.  Keep your PCs up-to-date.
Centrally manage the deployment of Microsoft updates and service packs to all managed PCs. Through the web-based console, you can select which updates you want to deploy across your PCs to help keep them running smoothly.
6.  Identify issues before they impact business.
Windows Intune makes it simpler to proactively monitor your PCs, sending alerts to help you identify potential problems before they negatively impact employee productivity and your business. With Windows Intune, you can set up security and update alerts that notify you when you've got a threat or if a critical update was unsuccessful—so you can fix the issue before your PCs become vulnerable.
7.  Easily track your assets and manage licenses.
Effective inventory management is key to optimizing existing investments. With Windows Intune, you can easily view and track your organization's hardware and software inventory, so you can efficiently manage your assets, licenses, and compliance.
8.  Manage multiple customer accounts from a single view.
If you're a solution provider or an IT consultant using Windows Intune to manage your customers PCs, the Multi-Account Console aggregates all of your customer accounts in a single view to help you stay on top of your customers' needs.
9.  Increase your insight with reporting tools.
Get a snapshot of what's going on in your PC environment, so you can quickly see the status of updates, software, licensing, and more. In just a few simple steps, you can create a report that gives you a full list of all the installed software on your PCs managed by Windows Intune—so you can better analyze specific needs of users in your organization. This data can also be exported into Microsoft Office Excel® so you can view the information in the way that's most helpful for you.
10.  A cloud you can count on.
Microsoft is a leader in IT infrastructure solutions with the Microsoft System Center family of products, and we used that experience in developing Windows Intune. Windows Intune takes advantage of the Windows Update infrastructure, one of the world's largest cloud services, which delivers updates every month to hundreds of millions of PCs. And with a financially backed, 99.9 percent scheduled uptime service level agreement and best-in-class support around the clock, you can have confidence the service will be there when you need it.
Endless Possibilities with Windows Intune
In conclusion, Windows Intune removes barriers to access and productivity in today's flexible work environments. Increased data security for remote workers also makes it a must for organizations with strict compliance rules. Finally, with your network extended virtually across the Internet, the potential to easily expand business operations into new locations becomes limitless.
To learn more, visit our blog and social today.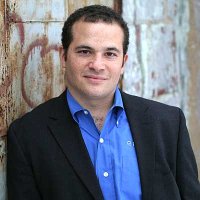 Carl Mazzanti is Co-Founder and President of eMazzanti Technologies, Microsoft's four time Partner of the Year and one of the premier IT consulting services for businesses throughout the New York metropolitan area and internationally. Carl and his company manage over 400 active accounts ranging from professional services firms to high-end global retailers.
eMazzanti is all about delivering powerful, efficient outsourced IT services, such as computer network management and troubleshooting, managed print, PCI DSS compliance, green computing, mobile workforce technology, information security, cloud computing, and business continuity and disaster recovery.  
Carl Mazzanti is also a frequent business conference speaker and technology talk show guest and contributor at Microsoft-focused events, including frequent prominent roles at the Microsoft Inspire (Worldwide Partner Conference / WPC).
Carl, a serial Entrepreneur, gives back to the community through Entrepreneur teaching engagements at Georgetown University, the company's ocean wildlife conservation effort, the Blue Project, and Tree Mazzanti.