Unified communications: Right for your business?
by Heather Clancy
reprinted with permission from the Microsoft Small Business Center
While most of us welcome the opportunity to stay in touch virtually anytime from anywhere, keeping up with phone calls, voicemail, e-mail and instant messaging can distract even the most disciplined person from more important concerns.
Enter the white knight of "unified communications," technology that integrates phone calls, voice mail and video conferencing – all your telephone communications – with your e-mail, documents and other applications on a personal computer. Unified communications becomes even more valuable when extended to fax and especially useful when linked with information in customer or sales-prospect databases, according to Dave Casey, president of Westron Communications, a network technology integration company in Carrolton, Texas.
Think about the customer service experience unified communications can offer: A customer calls;
whoever answers the phone addresses the customer by name and pulls up the customer's previous orders, delivery information and billing details. "This experience is really what a lot of small businesses want to provide their customers," says Sean Fullerton, president of IT consultant eMonarch in Tulsa, Okla. Fullerton was impressed when his local pizza franchise offered this kind of personal treatment.
To learn more about how this technology might work for you, check out the line of unified communications software launched by Microsoft in 2007.
Advantages of unified communications
1. Staying organized.  Unified communications helps businesspeople stay organized by providing a single point of access to important information. "We're looking at delivering voice messages, faxes and data messages in one interface via Outlook," says Pete Busam, COO for Decisive Business Solutions, an IT consulting and services firm in Pennsauken, N.J. Choosing a single application interface, especially one like Outlook, helps cut down on training costs because workers don't have to learn more than one organization system, Busam says.
2. Working offsite.  With telecommuting on the rise, advanced unified communications systems make it easier to meet with colleagues or employees at different locations. Instant messaging features support real-time collaboration – for example, if someone needs an answer to a quick question, or would like to call an impromptu meeting. Small businesses really care about doing deals faster, says Mark Fritz, regional sales manager for eMonarch, and unified communications can make teams more accessible to each other and thus able to make decisions or take action more rapidly. "The quicker you can move information, the more efficient you become," he says.
3. Improving customer service.  Unified communications lets your company present a more cohesive face to clients, according to Mike Thompson, president and CEO of Groupware Technology, an IT consulting and services company in Sunnyvale, Calif. A telecommuter or someone in a branch office may otherwise be cut off from some network resources. Outside calls can be automatically routed to that person at home or on the road, if they're online. If they're not online, the message is left in a central location for follow-up.
4. Slashing communications costs. Busam of Decisive Business Systems says another big promise of unified communications is infrastructure consolidation, especially as software offers more capabilities. No longer will businesses be required to buy separate hardware servers to handle individual communications tasks, such as faxing, e-mail or IP telephony. "At the end of the day, unified communications can present a cost savings," Busam says.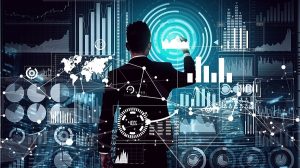 Technology requirements for unified communications
The IT consultants interviewed for this article say unified communications is not an investment for the lighthearted or light of wallet, especially for companies with fewer than 20 employees.
Fully integrated solutions can cost upwards of $1,200 per seat, estimated Westron's Casey. And then there's the cost of acquiring enough bandwidth to support the additional traffic on your network. Video and audio are both data hogs. "You need some sort of server that you either own or own a piece of," Casey says. It is possible to contract with a communications service provider for some of these functions for approximately $100 per month per person, but the downside is that the small business can't build up any equity in that investment.
You'll need to address these three technology issues if your small business is considering unified communications.
1. Network infrastructure and high-speed communications. Generally speaking, an in-house system requires a dedicated server. The catch is that the most robust Microsoft platform for unified communications, Exchange Server 2007, comes only in a 64-bit version, notes eMonarch's Fullerton. The good news is that the next version of the Microsoft server for small business- Windows Small Business Server 2008 –is a 64-bit product that will include Windows Server 2008, Exchange Server 2007 and Windows SharePoint Services 3.0, among other technologies. This small business workhorse is slated to hit the market in the second half of 2008. Moreover, it is possible to phase in adoption of a unified communications system, starting with the IP telephony portion and then layering in new features over time.
2. Reliability and security. If you've already invested in network hardware and software, Groupware's Thompson advises making sure the technology is well-configured for unified communications. If you can't talk to your customers, your business will quickly grind to a halt. "You're still more likely to lose a network connection than a regular PBX switch, so you have to make sure the system is installed correctly," Thompson says. Ensuring that the network is secure becomes especially critical, considering the confidential information that may be in voice mail, e-mail or instant messages. IP telephony systems are prone to entirely new types of security breaches, such as voice spam, eavesdropping and denial of service attacks that could paralyze your network.
3. Design and ongoing maintenance. The final thing to remember when considering unified communications is the close ties these technologies have to core business processes. Thompson says it's important to involve sales leaders and other key staffers in the planning to ensure that features are properly integrated with mission-critical applications.
With tighter integration also comes a need for closer ongoing administration and maintenance of the network, says Westron's Casey. "Unified communications systems are controlled by many different variables, from bandwidth to who is granted access. You need to set expectations about performance and then administer them closely. Without question, this needs to be a priority," he says.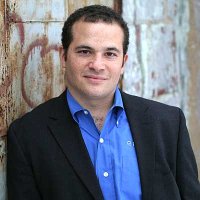 Carl Mazzanti is Co-Founder and President of eMazzanti Technologies, Microsoft's four time Partner of the Year and one of the premier IT consulting services for businesses throughout the New York metropolitan area and internationally. Carl and his company manage over 400 active accounts ranging from professional services firms to high-end global retailers.
eMazzanti is all about delivering powerful, efficient outsourced IT services, such as computer network management and troubleshooting, managed print, PCI DSS compliance, green computing, mobile workforce technology, information security, cloud computing, and business continuity and disaster recovery.  
Carl Mazzanti is also a frequent business conference speaker and technology talk show guest and contributor at Microsoft-focused events, including frequent prominent roles at the Microsoft Inspire (Worldwide Partner Conference / WPC).
Carl, a serial Entrepreneur, gives back to the community through Entrepreneur teaching engagements at Georgetown University, the company's ocean wildlife conservation effort, the Blue Project, and Tree Mazzanti.