How to get started with the powerful business intelligence tool and its wealth of revenue-enhancing applications…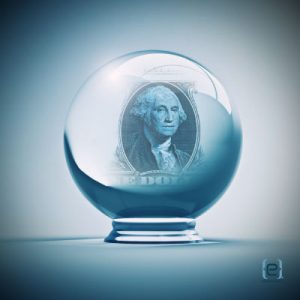 Predictive analytics, an increasingly popular business intelligence technology, predicts customer behavior and events by extracting information from large data sets, employing predictive models to uncover patterns in the data. By forecasting what could happen next, predictive analytics generates actionable insights to enhance business performance
Initially, predictive analytics was employed primarily by large organizations. But with the recent data explosion and corresponding increase in tools and experienced consultants to prepare the data, predictive analytics resources are now available to businesses of all sizes.
Business Use Predictive Analytics
With hundreds of practical applications for predictive analytics, there are many ways that a business might profit from the technology. Here's a partial list of the current predictive analytics applications in business:
Revenue Optimization – Analyze sales data and trends to adjust product mix and pricing. Match promotions to specific customers to close sales.
Alliance Valuation and Business Modelling – Evaluate the financial implications of strategic partnerships and business opportunities.
ERP Forecasting – More precise demand projections for improved stocking and resupply.
Retail Customer Behavior – Use data from POS systems, loyalty cards, social media, online shopping and mobile devices to forecast purchasing decisions, traffic and response to promotions.
Product Recommendations – Suggest purchase alternatives based on current behaviors.
Email Targeting – Increase response rates by matching offers and timing to behavior.
Order Acceleration – Beginning to ship customers' packages before they order them to gain an advantage in shipping speed (Amazon is working on this).
Customer Retention – Develop special offers and products to retain wavering customers.
Talent Acquisition – Predict the performance of potential candidates.
Social Intelligence Tracking – Next generation social listening to deliver insights on brand trends, consumers, customers and influencers.
Behavior-based Advertising – Select ads to display based on patterns of clicks.
Keyword Bidding – Analysis to increase paid search engine results
The possibilities for improving business processes with predictive analytics are endless, and companies are taking notice.
Adoption Predictive Analytics in Business
Research shows that the market for predictive analytics software could reach $6.5 billion by 2019. With the future of predicting the future coming into focus, businesses can expect more tools and experienced consultants to help them take advantage of the trend.
As more companies develop their business intelligence capabilities, the uses for predictive analytics will continue to expand. According to TDWI, which provides research for data professionals, the top five reasons why companies want to use predictive analytics are:
Predict trends
Understand customers
Improve business performance
Drive strategic decision-making
Predict behavior
With the data, the expertise and the motivation in place, businesses are considering how to start the process of putting predictive analytics to work.
Getting Started
Business intelligence makes data meaningful, so you can make better decisions and have confidence in their outcomes. To build a successful business intelligence application that incorporates predictive analytics, organizations must first consider the quality of their data and how it is maintained.
A data warehouse that integrates and standardizes data from multiple sources is the foundation of a modern data-based solution. By design, it provides a "single version of the truth" for business intelligence applications.
Although DIY data warehouse software is available, off-the-shelf products can't integrate everything from all of your data sources. You might consider professional consultants with real-world experience to build a data warehouse and design successful business intelligence applications. Choose a consultant you can trust with an excellent track record to guide the process.
To learn more about data warehouse technology, download the informative white paper,
eMazzanti Can Help
With our business intelligence and data warehouse expertise, eMazzanti will help you answer the "why" questions and zero in on what comes next to generate real business growth.
Our experienced development team will apply their proven methodologies to help you get the answers you need from your data to make real-time consequential business decisions, even automating some decisions and business processes.
To learn more about how to apply business intelligence and data warehouse technologies to make better decisions and grow your business, contact us at [email protected] or call 1-866-EMAZZANTI.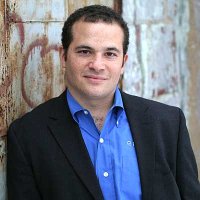 Carl Mazzanti is Co-Founder and President of eMazzanti Technologies, Microsoft's four time Partner of the Year and one of the premier IT consulting services for businesses throughout the New York metropolitan area and internationally. Carl and his company manage over 400 active accounts ranging from professional services firms to high-end global retailers.
eMazzanti is all about delivering powerful, efficient outsourced IT services, such as computer network management and troubleshooting, managed print, PCI DSS compliance, green computing, mobile workforce technology, information security, cloud computing, and business continuity and disaster recovery.  
Carl Mazzanti is also a frequent business conference speaker and technology talk show guest and contributor at Microsoft-focused events, including frequent prominent roles at the Microsoft Inspire (Worldwide Partner Conference / WPC).
Carl, a serial Entrepreneur, gives back to the community through Entrepreneur teaching engagements at Georgetown University, the company's ocean wildlife conservation effort, the Blue Project, and Tree Mazzanti.