used with permission from Microsoft
Your Opportunity for Transformation
In July 2010, Microsoft transitioned from providing mainstream support for Windows Server 2003 to releasing critical patches only. July 14, 2015 marks another transition, this time the end of Microsoft support for Windows Server 2003/R2. While this date may seem distant, now is the time to understand that the end of support and the end of life of Windows Server 2003 means that your business needs to ensure that it has a plan to migrate the applications and workloads currently relying on Windows Server 2003 onto Windows Server 2012 R2  or Microsoft Azure.
Just to be clear, End-of-Support for Windows Server 2003 means:
No updates will be developed or released after end of support.
No compliance, and lack of compliance with standards and regulations can be devastating.
No safe haven because virtualized and physical instances of Windows Server 2003 will be vulnerable.
We urge you to start your planning to migrate off of Windows Server 2003 and onto a platform that will provide you the security and reliability that you've experienced over the last decade with Windows Server 2003, with the added value of the features now included in Windows Server 2012 R2, as well as the hybrid opportunities available to you with Microsoft Azure.
Delaying will only create additional expenses, and 'rigging' your environments to detect intrusion, inclusion of more advanced firewalls, network segmentation, and so on, to simply isolate Windows Server 2003 servers will only result in a datacenter that costs more, and is still out of compliance, and out of date. Not to mention the maintenance costs for aging hardware. . . you're just delaying your opportunity to transform.
Now is the time to act! For more information, you can contact eMazzanti.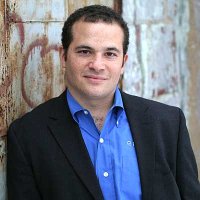 Carl Mazzanti is Co-Founder and President of eMazzanti Technologies, Microsoft's four time Partner of the Year and one of the premier IT consulting services for businesses throughout the New York metropolitan area and internationally. Carl and his company manage over 400 active accounts ranging from professional services firms to high-end global retailers.
eMazzanti is all about delivering powerful, efficient outsourced IT services, such as computer network management and troubleshooting, managed print, PCI DSS compliance, green computing, mobile workforce technology, information security, cloud computing, and business continuity and disaster recovery.  
Carl Mazzanti is also a frequent business conference speaker and technology talk show guest and contributor at Microsoft-focused events, including frequent prominent roles at the Microsoft Inspire (Worldwide Partner Conference / WPC).
Carl, a serial Entrepreneur, gives back to the community through Entrepreneur teaching engagements at Georgetown University, the company's ocean wildlife conservation effort, the Blue Project, and Tree Mazzanti.