Technologies to transform the firm and gain a competitive advantage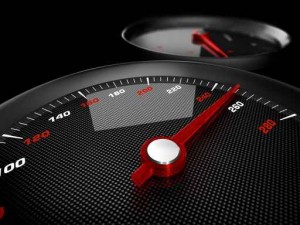 As another year rolls around, professionals in all fields have their eyes on technology and how it will affect their profession. Accelerating change in technology means that we all have to pay attention and adapt, or fall behind.
Fortunately, the good thing about rapid change is that it brings opportunity. Those who find innovative ways to employ new technologies can pull ahead of the pack to gain a competitive or cost advantage. Here is a look at the ongoing trends in technology and those trends most likely to impact professional practice in 2015.
Ongoing Trends
Rapid technology change in recent years has pushed professional services firms to adapt. Ongoing technology trends which continue to impact the professions include:
Mobile Devices – Now we can't live without them. But, professional services firms must continue to integrate mobile devices into customer-facing and operational processes.
Business Analytics – 40% of professional service firms use business intelligence applications to increase productivity, evaluate clients and business opportunities, and minimize risks.
Data Security – Everyone now has the message that hackers are a threat and that they should partner with a security expert to protect their clients and the firm.
Cloud Computing – With clear benefits and widespread adoption, the cloud is here to stay.
Social Media – After a lot of experimentation, firms are learning how to connect with clients.
CRM – Sales and service automation tools are inexpensive and easy to adopt.
Business Continuity – Recent high profile disasters have increased the adoption of disaster recovery solutions.
 

7 Technology Trends for 2015

1. The Virtual Firm – Forces converging from several directions will make the virtual firm a major trend in 2015.

Increasing pressure to reduce fixed costs and the ongoing proliferation of mobile devices, which have blurred the line between work and home, will enable more firms to go virtual with telecommuting contract employees and no permanent office.

Server hosting, reliable data networks and desktop virtualization tools put the firm's IT infrastructure in the cloud, making data secure and allowing freelance and contract employees to be scaled up as necessary. Collaboration tools like Office 365 get everyone working together.

Workers experiencing a lack of job security, a desire to work independently and wanting more flexible work schedules fit nicely with the virtual firm's business model. Firms are enabled to offer more on-demand services as they draw upon flexible resource pools.

Client accounting, financial and project data stored in the cloud makes it readily available to professionals, improving communication, reducing errors, eliminating back-and-forth file transmission, reducing IT costs and hassles, and improving customer service.

New cloud-based applications increase productivity, aid professional development, and help professional services firms cut costs.

2.  Professional Services Automation Software – More than half of firms in a recent survey indicated they are planning to implement new or additional professional services automation (PSA) software in the coming year. As more firms find that spreadsheets and basic calendaring tools are inadequate, they are moving to adopt a comprehensive PSA solution with project management, accounting and resource management capabilities.

3.  Knowledge Management – Technology is evolving to help us manage and utilize the increasingly vast store of information relating to professional work. For example:

Consultants are adopting tools to capture the peripheral knowledge acquired during a professional engagement, such as obstacles overcome, best practices, new products and client services, and improved processes, as well as pain points and opportunities.

Most legal books will be made available as apps, replacing e-books, lowering costs and improving accessibility and compatibility with devices. Publishers which have moved in this direction are expected to increase their offerings in 2015.

Predictive coding in e-discovery will help legal firms deal with data that continues to double. Auto-categorization of documents and email using predictive analytics will be widespread in 2015.

4.  Industry-specialized Apps – As app utility and device optimization improve, the adoption of industry-specific mobile tools will accelerate in the consulting, legal, accounting, financial, medical and other professions. Facing increasing demand to help constituents via their mobile devices, firms are developing new apps for employees, clients, and business partners.

5.  Collaborative Software – With collaborative platforms like Microsoft Office 365 for Business, professionals work securely and collaborate real-time from almost anywhere on almost any device. By using the familiar Microsoft Office tools from the office, at home, or on the road, users unlock the full potential of Office 365 as a solution for productivity, communication, and stress-free IT.

Combined with the anywhere access and powerful video conferencing features of Skype (soon to be Skype for Business), collaboration from anywhere on the planet becomes easy.

6.  Smart Personal Digital Assistants – Advanced smartphone apps use "predictive intelligence" and voice recognition to increase daily productivity. They sift through contacts, email, calendars and to-do lists to recommend priorities and next steps, helping busy professionals complete important tasks faster and more effectively.

7.  Artificial Intelligence – In the legal profession, an accelerating trend is the use of artificial intelligence in predictive coding. New techniques for categorizing and understanding data such as inductive logic programming will speed discovery to cope with the exponential growth of documents.

Effective artificial intelligence software will be increasingly adapted for use in other specialties. Professional firms must be aware of the potential disruption from artificial intelligence and the automated delivery of services. Automated tools are now capable of providing better analysis and advice to clients than financial advisors.

The ability of professionals to derive increased productivity, innovative product offerings and improved service has been greatly enhanced by the power of today's technology. Those firms who take advantage of the opportunities will prosper.

Forward-thinking firms increasingly partner with IT service providers to gain a technology edge. The skilled IT services provider quickly masters emerging technologies, continually training engineers on the latest IT innovations to benefit professionals.

Acting as IT consultants they spot business opportunities and assemble the right technologies from industry-leading partners to create IT environments designed to conquer today's business challenges and maximize growth.

Download How to Select an IT Provider here.

Tags: cloud computing, mobile workforce technology, office 365, Professional Services, Trends, virtualization technology