NYC area IT consultant cites responsive support and 200% growth in retail sector revenue for Inc. 5,000 recognition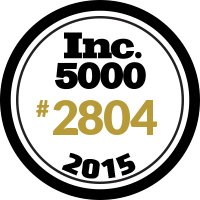 Hoboken, New Jersey ­- (Vocus) August 12, 2015 – For the sixth consecutive year, Inc. magazine has ranked eMazzanti Technologies among the top fastest growing private companies in America in its annual Inc. 5000 list. CEO, Carl Mazzanti attributes the achievement to a relentless pursuit of customer satisfaction with responsive, proactive service and support. Strong growth in retail sector revenues also played a role in eMazzanti making the list.
"Companies have a choice where they spend their hard earned dollars," stated Mazzanti. "Fourteen years running now, our customers have voted with their funds to recognize eMazzanti's outstanding service and support. Making the Inc. 5000 list for the sixth time is icing on the cake."
"Only a tiny fraction of the nation's companies have demonstrated such remarkably consistent high growth, particularly in the difficult economic environment of the past few years," writes Eric Schurenberg, President and Editor in Chief, Inc. Magazine, in a letter to eMazzanti Technologies. "This achievement truly puts you in rarefied company."
eMazzanti Technologies ranks number 2,804 on the 2015 list, the highest ranked IT Services company in New Jersey and the NYC metro area to make the list six times. The Hoboken, NJ IT support and computer consultant is also ranked second of only four IT services companies in the Northeast to make the list six times and tenth of 39 such companies nationally.
In making the list six consecutive years, eMazzanti also earned the Inc. 5000 Honor Roll designation. Notably, the company has also achieved double-digit growth in each of the years since its founding in 2001.
Relentlessly Responsive Support
A customer retention rate in the mid-90s, is an important factor in eMazzanti's sustained double-digit revenue growth. The company employs a number of measures to boost CSAT scores, including 24/7 network monitoring technology to proactively fix many customer problems before they are even aware of them.
Customer service metrics are measured continuously and displayed on large monitors in sight of the support staff. Technicians also survey customers after every call, providing immediate feedback on potential service problems.
Retail Sector Growth
Strong retail sector revenue growth of 200% for the three years ending December 31, 2014 contributed to overall revenue growth of 129%. eMazzanti continues to add IT products, services and capabilities for retailers to continue the growth trend and provide retailers with a single-source technology partner.
Since March 2015, eMazzanti announced that it is offering EMV Chip and Pin technology migration services, credit cards for testing and training, and full merchant services and joined the PCI Security Standards Council as a Participating Organization.
eMazzanti is currently one of only seven companies worldwide to be qualified as a PCI Qualified Integrator under the stringent certification standards of the PCI Security Standards Council Qualified Integrators and Resellers (QIR) program.
How to Make the Inc. 5000 List
Companies making the list are ranked according to the percentage growth of their annual revenue over a three-year period using 2011 as a base year. To qualify, companies must have been founded and generating revenue by March 31, 2011.
Only U.S.-based, for profit, privately held independent companies, as of December 31, 2014 were eligible for consideration. Firms must also show 2011 revenues of at least $100,000 and 2014 revenues of $2 million or more.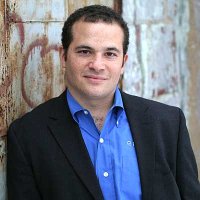 Carl Mazzanti is Co-Founder and President of eMazzanti Technologies, Microsoft's four time Partner of the Year and one of the premier IT consulting services for businesses throughout the New York metropolitan area and internationally. Carl and his company manage over 400 active accounts ranging from professional services firms to high-end global retailers.
eMazzanti is all about delivering powerful, efficient outsourced IT services, such as computer network management and troubleshooting, managed print, PCI DSS compliance, green computing, mobile workforce technology, information security, cloud computing, and business continuity and disaster recovery.  
Carl Mazzanti is also a frequent business conference speaker and technology talk show guest and contributor at Microsoft-focused events, including frequent prominent roles at the Microsoft Inspire (Worldwide Partner Conference / WPC).
Carl, a serial Entrepreneur, gives back to the community through Entrepreneur teaching engagements at Georgetown University, the company's ocean wildlife conservation effort, the Blue Project, and Tree Mazzanti.