Buying a product is no longer a transaction; it's an experience. Customer experience (often shortened to CX) is the new darling of the marketing world.
Referring to any interaction between brand and consumer, CX signifies a shift in how we view the customer journey. The route from prospect to repeat customer is now an exhilarating ride—it's personalized, engaging, and meaningful.
Great quality CX boosts sales. And while consistent data to prove this has prompted brands to compete in this arena, customers now expect a stellar experience at every touchpoint with a brand.
Going Native for Better Engagement
Not long ago, ads were the enemy of good CX. Irrelevant and intrusive popups spawned the rise of ad-blocking plugins. As ad engagement plummeted, marketers had to get smart. Their answer? Native ads.
Whether in your Facebook feed or as a 30-second YouTube slot, native ads integrate seamlessly with the existing content on the channel where they're served. It's an approach that's transformed how advertisers and consumers think about ads—as brands strive to create ads as entertaining as organic content, customers have become less resistant to online advertising.
Done right, native ads can enhance CX and boost engagement. High-quality, targeted ads, served at the right moment, let brands simultaneously achieve two business goals: provide customers with value, while promoting what they sell.
The Right Digital Ads for the Right Moment
Timing is everything. To serve the right ad at the right time, brands must understand every detail of their customers' routes to purchase, and align their digital advertising to the entire experience. To do this, we need to look at the data.
Modern marketers are inundated with opportunities to collect customer data online. From email subscriptions to social login, customers are more willing than ever to share personal information with brands.
This wealth of data puts the control back in the hands of the brand, allowing them to personalize every customer interaction. By using data to understand customers' needs, brands can serve personalized, relevant that enhance (rather than detract from) the customer experience.
Digital Ads Lead to Offline Purchases
Online ads have the power to enhance customer experience and boost sales offline, too.
Increasingly, brands are leveraging data to understand how digital advertising drives people to physical stores. By tracking mobile locations, analytics software like ours lets marketers see when consumers buy in-store after seeing an ad online.
This connects the missing link between online and offline sales, and gives brands the opportunity to build an engaging and consistent customer experience between two previously separate realms.
We now live in a hyper-connected world, where customer expectations continue to soar. Fortunately, for brands looking to fully engage their customers—and skyrocket their sales—the opportunity to engage with digital advertising has never been so rich.
Want to enhance your customer experience with targeted native ads? Check out eMazzanti's digital advertising services to see how we can help.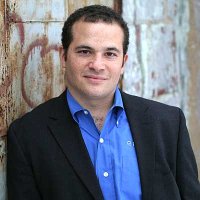 Carl Mazzanti is Co-Founder and President of eMazzanti Technologies, Microsoft's four time Partner of the Year and one of the premier IT consulting services for businesses throughout the New York metropolitan area and internationally. Carl and his company manage over 400 active accounts ranging from professional services firms to high-end global retailers.
eMazzanti is all about delivering powerful, efficient outsourced IT services, such as computer network management and troubleshooting, managed print, PCI DSS compliance, green computing, mobile workforce technology, information security, cloud computing, and business continuity and disaster recovery.  
Carl Mazzanti is also a frequent business conference speaker and technology talk show guest and contributor at Microsoft-focused events, including frequent prominent roles at the Microsoft Inspire (Worldwide Partner Conference / WPC).
Carl, a serial Entrepreneur, gives back to the community through Entrepreneur teaching engagements at Georgetown University, the company's ocean wildlife conservation effort, the Blue Project, and Tree Mazzanti.