Hoboken, New Jersey ­- (Vocus) November 15, 2013 – PCI (Payment Card Industry) standards apply to every organization that touches credit card information—from a bank to a small business;  to companies that sell ice or ice skates. A new article from eMazzanti Technologies, an IT support and computer consultant for the Hoboken, New Jersey and NYC areas, explains: "Five Ways to Simplify PCI 2.0 Compliance."
"If the acronym 'PCI' makes your heart race," says Jennifer Mazzanti, president eMazzanti Technologies, "then you're in good company. Your business, and anyone who interacts with data or security, needs to be alert, knowledgeable and fully engaged to avoid potential far-reaching consequences."
"Small and medium-sized businesses can feel blindsided by all that PCI requires them to do," says Aaron Reynolds, an author of the 2011 PCI Compliance Report by Verizon Business Services. "They have to comply with the same standard that initially was targeted at larger merchants and service providers." Complying is complex.
"Unless the business has expertise in PCI and network security technologies, it will have a hard time controlling its compliance costs," says Sean Walls, managing senior security consultant at Presidio Networked Solutions.
Help is at hand. Cisco and many of its partners, like eMazzanti Technologies, offer cost-effective PCI compliance services–including helping SMBs complete their self-assessment questionnaire or assess PCI readiness.
Consultants like eMazzanti are also certified by the PCI as Qualified Security Assessor (QSA) companies, which have QSA employees who have been certified by the PCI Council to validate an entity's adherence to the PCI DSS.
"If your business is just getting up to speed with PCI 2.0," says Mazzanti. "you'll need to hurry." According to The Payment Card Industry (PCI) Security Standards Council (SSC), an open, global forum for the development of payment-card security standards, its new PCI Data Security Standard (DSS) guidelines will be published by the Council in November 2013, i.e. PCI DSS 3.0.
Why all the changes? It's because threats to data are continuous. New vulnerabilities follow the payment ecosystem as it geometrically expands to include mobile, cloud and data analytics.
About eMazzanti Technologies
eMazzanti Technologies' team of trained, certified experts provide 24×7 outsourced IT support to help ensure business productivity, address challenges of growth, cloud computing, mobility, critical business continuity and disaster recovery demands. The consultancy has special expertise in manufacturing, distribution, retail and PCI compliance, financial, architectural, engineering, construction, government, educational, legal services, accounting, marketing communications, and healthcare market segments, while maintaining high customer satisfaction levels. Flexible support plans range from fixed-fee, around-the-clock network management where eMazzanti functions as an extension of a businesses' IT staff to a custom-solution provided on an as-needed basis. eMazzanti serves the Hoboken, NJ and NYC area markets as well as regional, national and international business support requirements. The IT firm is Microsoft's 2012 Partner of the Year and on-going Gold Partner, Microsoft Northeast Region Partner of the Year, a four-time recipient of WatchGuard's Partner of the Year and has achieved the Inc. 5000 list for the fourth year in a row. Download the free article: How to Select an IT Provider here. More than 400 companies trust their IT support needs to eMazzanti Technologies. For more information contact: Carl Mazzanti 201-360-4400 or emazzanti.net. Twitter: @emazzanti , Facebook: Facebook.com/emazzantitechnologies.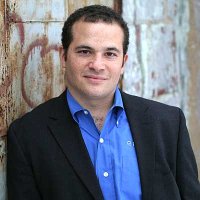 Carl Mazzanti is Co-Founder and President of eMazzanti Technologies, Microsoft's four time Partner of the Year and one of the premier IT consulting services for businesses throughout the New York metropolitan area and internationally. Carl and his company manage over 400 active accounts ranging from professional services firms to high-end global retailers.
eMazzanti is all about delivering powerful, efficient outsourced IT services, such as computer network management and troubleshooting, managed print, PCI DSS compliance, green computing, mobile workforce technology, information security, cloud computing, and business continuity and disaster recovery.  
Carl Mazzanti is also a frequent business conference speaker and technology talk show guest and contributor at Microsoft-focused events, including frequent prominent roles at the Microsoft Inspire (Worldwide Partner Conference / WPC).
Carl, a serial Entrepreneur, gives back to the community through Entrepreneur teaching engagements at Georgetown University, the company's ocean wildlife conservation effort, the Blue Project, and Tree Mazzanti.