eMazzanti Offers Hands-on Microsoft Office 365 Experience to NYC Area Businesses
Business leaders to evaluate cloud computing with "true-to-life" Microsoft-powered business scenarios at Microsoft Experience Center (MEC) event November 4-7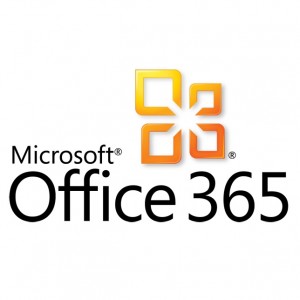 Hoboken, New Jersey (Vocus) October 28, 2014 — eMazzanti Technologies today announced a week-long learning opportunity for NYC area businesses. Participants at eMazzanti's Office 365 Demo Days, November 4-7, 2014, will enjoy the option of exploring all the benefits of Office 365 during a hands-on session in the convenience of their own office or at the Microsoft Building.
The interactive sessions are designed to help business leaders determine if cloud computing is right for their business. Organizations desiring to have more collaboration between staff members will find that Office 365 is an excellent way to increase both communication and organization.
"Exciting cloud technologies like Microsoft Office 365 for Small Business are easy to use and can be implemented quickly," said Jennifer Mazzanti, President, eMazzanti Technologies. "This will be a fun way to learn how some area businesses have increased knowledge worker productivity by as much as 50% with Office 365."
Sessions and seating at the event are limited. Computers will be provided.
Interested parties may register for the Office 365 business event or schedule a private session for their company by contacting [email protected] or call 201-360-4400.
Click here for more information.
Sessions throughout the week will be conducted by eMazzanti's certified Microsoft Experience Center facilitators. Attendees at MEC events organized by eMazzanti Technologies will experience "true-to-life" Microsoft-powered business scenarios. Participants discuss their business practices, processes, and concerns while exploring the technology they find interesting.
The unique learning opportunity helps business leaders unlock new business opportunities by solving real-world business problems. Participants will gain hands-on experience with Office 365 and other Microsoft cloud and on-premise technologies.
Office 365 for businesses puts the familiar Microsoft productivity tools on the cloud, providing anywhere access to email, documents, spreadsheets, databases and presentations. Office 365 includes SharePoint, a cloud based file sharing system that allows users to edit documents in a web browser, create intranet sites, databases, announcements and other useful materials. Sharepoint access may depend on the Office 365 license and options selected.
Other related resource information:
Cloud Solutions Power eMazzanti to Ranking on CRN Fast Growth 150 List
eMazzanti Technologies Offers Microsoft Office 365 Free Trial and Expert Cloud Migration Services to Area Businesses