NYC area IT consultant teams up with Microsoft to offer Azure Site Recovery Services for users of Hyper-V and other Microsoft technologies
 Hoboken, New Jersey ­- (Vocus) March 19, 2015 — eMazzanti Technologies, a NYC area IT consultant and MSP, announced today that it has teamed up with Microsoft to offer customers the tech giant's cloud disaster recovery solution, Azure Site Recovery as part of eMazzanti's Business Continuity suite. The solution provides a cost effective disaster recovery option for any business with Microsoft licensing and the ability to use Hyper-V Replica, System Center, or SQL Server AlwaysOn.
"No one wants to pay for a disaster recovery scenario until a disaster takes place," stated Carl Mazzanti, CEO, eMazzanti Technologies. "eMazzanti's Business Continuity Suite with Azure Site Recovery allows us to effectively offer a service to customers where for a small investment when they really need the computing power the infrastructure is ready."
One Vendor to Call
Many customers running Windows Server 2012 already have Hyper-V licensing but are not using it. According to Mazzanti, this solution allows those businesses to implement a disaster recovery solution that is completely within eMazzanti Technologies management of the Microsoft product stack, using more of what they already have. Customers now have one vendor and one phone call to make for disaster recovery services, eMazzanti Technologies.
"People who have Hyper-V and are not taking any of their data off-site should immediately enlist a partner like eMazzanti that can help them with disaster recovery at a relatively low price point to get more out of their IT investment," stated Mazzanti.
Hurricane Sandy
In the wake of 2012's Hurricane Sandy, many businesses that were in the path of the storm recognized the need for a disaster recovery solution but may have contracted for services not well matched to their needs or their budgets.
"eMazzanti's Business Continuity services built upon Azure Site Recovery is a great fit for a lot of NYC area businesses that experienced Sandy and implemented disaster recovery but no longer want to continue to pay for an environment that they don't believe they are ever going to use," explained Mazzanti.
Confidence in your Disaster Recovery Solution
Mr. Mazzanti also explained that many organizations have a variety of disaster recovery points but they do not know which ones will work. For companies that have implemented eMazzanti's Business Continuity, the confidence level in the tools and the recovery path that they now have is very high and their comfort level is light years ahead of where they were before.
According to Microsoft, the Azure Site Recovery solution offers users a number of features designed to "orchestrate the protection and recovery of applications for simplified disaster recovery."  eMazzanti's expert management and suite of tools fill in the gaps for those who use just Microsoft's offering for a complete packaged solution to keep a business up and running.
eMazzanti Technologies Business Continuity Features
Automated protection and replication of virtual machines
Remote health monitoring
Customizable recovery plans
No-impact recovery plan testing
Orchestrated recovery when needed
Replicate to – and recover in – Azure
This cloud-based disaster recovery solution helps to protect important applications by coordinating the replication and recovery of physical or virtual machines. Users can replicate to their own datacenter, to a hosting service provider, or even to Azure to avoid the expense and complexity of building and managing their own secondary location.
Orchestrated Recovery
eMazzanti's Cloud Recovery orchestrates replication, failover and recovery of virtual machines in the event of a site outage at the primary datacenter. It manages the ongoing replication of data by integrating with existing technologies such as Hyper-V Replica, System Center, and SQL Server AlwaysOn. When primary systems fail, virtual machines can be brought up in an orchestrated fashion to help restore service quickly.
eMazzanti Can Help
eMazzanti Technologies is well-prepared to bring businesses the latest disaster recovery technologies, planning and services. For organizations with existing disaster recovery solutions, eMazzanti can confirm that the environment is current, active and that recovery points are online, available and actually working.
Businesses can be confident in their disaster recovery plans and technology by taking advantage of eMazzanti's trained and certified disaster recovery experts. To explore the options, please contact eMazzanti Technologies at [email protected] or call 1-866-EMAZZANTI.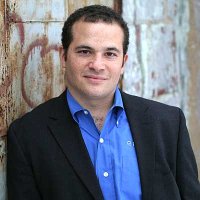 Carl Mazzanti is Co-Founder and President of eMazzanti Technologies, Microsoft's four time Partner of the Year and one of the premier IT consulting services for businesses throughout the New York metropolitan area and internationally. Carl and his company manage over 400 active accounts ranging from professional services firms to high-end global retailers.
eMazzanti is all about delivering powerful, efficient outsourced IT services, such as computer network management and troubleshooting, managed print, PCI DSS compliance, green computing, mobile workforce technology, information security, cloud computing, and business continuity and disaster recovery.  
Carl Mazzanti is also a frequent business conference speaker and technology talk show guest and contributor at Microsoft-focused events, including frequent prominent roles at the Microsoft Inspire (Worldwide Partner Conference / WPC).
Carl, a serial Entrepreneur, gives back to the community through Entrepreneur teaching engagements at Georgetown University, the company's ocean wildlife conservation effort, the Blue Project, and Tree Mazzanti.