eMazzanti Technologies is one of the fastest growing IT Consulting firms in the New York Metro Area. As a recent Award winner of Microsoft's Regional Partner of the Year, combined with many other accolades from other vendors, we are looking to add a Senior Network Engineer to our team. As this Engineer, you'll be the face to our clients, the problem solver to their IT Departments and the behind the scenes hero to their users.
We are looking for those individuals who have stellar credentials and  are searching for an extraordinary professional experience – where the learning never stops. We seek idea generators that can deliver results that have impact.  We measure our work product not only by our growing company, but by the integrity of our brand, our service delivery and our satisfied customers.
Essential Candidate Requirements:
3-5 years professional experience as a Senior Network Engineer with experience in managing and troubleshooting enterprise level internal networks.
Knowledge of systems, services, polices that oversee email, intrusion detection, firewall, VPN, backup, disaster recovery, storage, virtualization, and patch update management.
Project management experience combined with intermediate or advance knowledge of designing, configuring and operating Enterprise level IT networks.
Comprehensive understanding and management of TCP/IP networks, management of switches and routers, and network security appliances
Strong troubleshooting skills and experience within the Microsoft product venue including all versions of Microsoft Windows, Server, Office 365 and Azure.
Additional troubleshooting experience with network services such as DNS, DHCP, and NTP
Proven ability to analyze existing network infrastructure and policies to identify opportunities to enhance security, reliability and functionality.
Preferred Skills, Knowledge and Abilities:
Excellent verbal, analytical and problem solving skills combined with the ability to communicate technical information to a non technical audience.
Working knowledge of Active Directory, LDAP, Firewall configuration,load balancing, and MPLS
Knowledge of a ticketing system such as Connectwise
If all of the above meets with your skill set please Apply Now!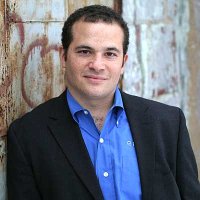 Carl Mazzanti is Co-Founder and President of eMazzanti Technologies, Microsoft's four time Partner of the Year and one of the premier IT consulting services for businesses throughout the New York metropolitan area and internationally. Carl and his company manage over 400 active accounts ranging from professional services firms to high-end global retailers.
eMazzanti is all about delivering powerful, efficient outsourced IT services, such as computer network management and troubleshooting, managed print, PCI DSS compliance, green computing, mobile workforce technology, information security, cloud computing, and business continuity and disaster recovery.  
Carl Mazzanti is also a frequent business conference speaker and technology talk show guest and contributor at Microsoft-focused events, including frequent prominent roles at the Microsoft Inspire (Worldwide Partner Conference / WPC).
Carl, a serial Entrepreneur, gives back to the community through Entrepreneur teaching engagements at Georgetown University, the company's ocean wildlife conservation effort, the Blue Project, and Tree Mazzanti.