eMazzanti Offers Security Breach Risk Assessment to Businesses Using Office 365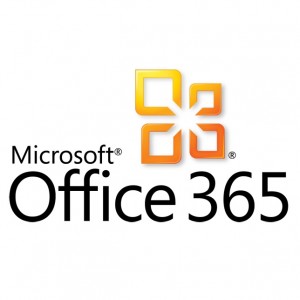 Hoboken, New Jersey ­- (Vocus) January 29, 2015 – eMazzanti Technologies, a Hoboken, New Jersey and New York City area IT expert, computer consultant and 2013 Microsoft East Region SMB Partner of the Year, is offering a Security Breach Risk Assessment to area businesses that make eMazzanti Technologies the Partner of Record on their Office 365 Administration portal.
Eligibility
eMazzanti Technologies will conduct a Security Breach Risk Assessment for each company that makes eMazzanti its Partner of Record. Companies with more than 30 Office 365 seats will be eligible for an on-site evaluation after an initial telephone consultation.
Businesses located in the Northeast can simply sign in to their Office 365 account to designate eMazzanti Technologies as their Partner of Record with no on-going obligation or cost.
By signing in and following a very simple procedure to select a Partner of Record, companies will qualify for the assessment. eMazzanti will contact eligible institutions, or they may contact eMazzanti here.
There is no immediate or on-going cost or obligation to choosing a Partner of Record, but there are advantages beyond qualifying for the Security Breach Risk Assessment.
Additional information on the benefits of choosing eMazzanti as your Partner of Record can be found on eMazzanti's Cloud Technology information center.
What is a Partner of Record?
When businesses purchase Microsoft Online Services like Office 365, they can select a certified Microsoft Partner to be "tied" or "connected" to their account – in Microsoft terminology this is called a Partner of Record (POR).
In an effort to better service its customers, Microsoft Corporation relies on business partners such as eMazzanti Technologies to provide local support. By encouraging small businesses to adopt one of its designated partners as their Partner of Record, Microsoft then knows each business will be well supported by certified IT experts.
"If a business calls Microsoft support for help, one of the first questions asked is: Who is your partner of record?" notes Jennifer Mazzanti, president, eMazzanti Technologies. "If you do not have one, then Microsoft will encourage the business to designate one. As a leading provider of Office 365 support in the Northeast, eMazzanti Technologies is well-qualified to fill that role."
Why Companies Need a Microsoft Partner of Record
Assigning a Partner of Record to Microsoft Online Services has absolutely no impact on the monthly subscription cost – it costs nothing. It also has no impact on the support or services provided by Microsoft. Additionally, it does not provide a partner access to the company's data.
Selecting the right POR can reduce support response times, reduce TCO (Total Cost of Ownership) and make the transition to the cloud a much smoother process. A Microsoft Partner can provide expertise to help businesses take advantage of all the cloud has to offer, opening a wide array of new opportunities to grow the business and revenue.
A Microsoft Partner can help answer questions such as:
What licensing and purchasing mechanism provides the greatest opportunity for increased ROI while reducing TCO?
What are the deployment options?
How do we move from our current infrastructure over to the cloud and what is the overall impact and associated cost savings?
When companies choose a Microsoft Partner of Record, it's a win-win situation for both parties. The POR is able to develop valuable content and tools, and the organization gets a smoother and more enjoyable experience at no extra cost.
"Any business in the Northeast that uses Microsoft products and either does not have a Microsoft authorized partner or is unhappy with its current computer consultant, should choose eMazzanti online or give us a call," continues Mazzanti. "By making eMazzanti your Partner of record you will have the confidence of knowing that you will be well supported by Microsoft's partner of the year and an expert in implementing and supporting the entire suite of Microsoft products, including Windows 8 and the exciting offering of cloud based solutions such as Office 365 and Microsoft Cloud."
eMazzanti Technologies does not sell, rent, loan or trade any personal information collected at their site or from the Microsoft Partner pages. eMazzanti is also unable to make changes to any accounts for which they are the Partner of Record.
Other related resource information:
eMazzanti Nominated for 2014 Microsoft Partner of the Year Awards
eMazzanti Recognized as a 2013 East Region SMB Partner Award Winner by Microsoft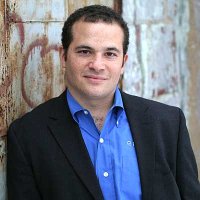 Carl Mazzanti is Co-Founder and President of eMazzanti Technologies, Microsoft's four time Partner of the Year and one of the premier IT consulting services for businesses throughout the New York metropolitan area and internationally. Carl and his company manage over 400 active accounts ranging from professional services firms to high-end global retailers.
eMazzanti is all about delivering powerful, efficient outsourced IT services, such as computer network management and troubleshooting, managed print, PCI DSS compliance, green computing, mobile workforce technology, information security, cloud computing, and business continuity and disaster recovery.  
Carl Mazzanti is also a frequent business conference speaker and technology talk show guest and contributor at Microsoft-focused events, including frequent prominent roles at the Microsoft Inspire (Worldwide Partner Conference / WPC).
Carl, a serial Entrepreneur, gives back to the community through Entrepreneur teaching engagements at Georgetown University, the company's ocean wildlife conservation effort, the Blue Project, and Tree Mazzanti.