NYC metro area IT consultant and previous two-time Microsoft Partner of the Year winner, eMazzanti Technologies, receives prestigious award at Worldwide Partner Conference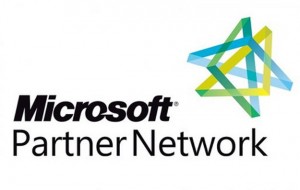 Hoboken, New Jersey ­- (Vocus) July 14, 2015 – eMazzanti Technologies, a New York City area IT consultant and managed services provider, today announced that the firm has been recognized by Microsoft for winning the 2015 New York Metro Area Compete Partner of the Year Award.
East Region SMB Partner award winners were announced yesterday at the Microsoft Worldwide Partner Conference (WPC) in Orlando, Florida. Microsoft's Partner Sales Executive, John Kohl, NY Metro, SMB was on-site to congratulate the award winners, including eMazzanti Technologies, for their achievements.
"Once again, eMazzanti is honored to receive a Microsoft Partner of the Year Award," said Carl Mazzanti, CEO, eMazzanti Technologies. "Our customers' foresight and trust in modern Microsoft technologies are the justification for this honor. Their success is our greatest achievement."
The Hoboken, NJ IT consultant is well known in the NYC area for providing innovative retail POS solutions and merchant services, comprehensive disaster recovery planning, and IT security managed services among other Microsoft and related technology offerings.
The Partner of the Year Award nomination and submission process considers accomplishments of the past year. eMazzanti is proud to be recognized for the services they provided in 2014 for a publicly admired company doing business globally in the insurance industry.
"I would like to acknowledge the role of our employees in achieving another Microsoft Partner of the Year Award," said Jennifer Mazzanti, President, eMazzanti Technologies. "Their dedication, skill and outstanding service, skillfully provided to enhance our customers' business success, played an essential part."
The East Region New York Metro Area Compete Partner of the Year award to be received by eMazzanti recognizes the Microsoft US SMB Champions Club partner that demonstrates key competitive SMB customer wins or the displacement of existing non-Microsoft technology.
The Microsoft U.S. East Region team serves partners in the states of New York, New Jersey, Pennsylvania, Connecticut, Massachusetts, Florida, Georgia, Virginia, Washington, D.C., Maryland, North Carolina, South Carolina, West Virginia, Alabama, Mississippi, Delaware, Maine, New Hampshire, Rhode Island and Vermont.
Regional teams work closely with local partners to optimize results with sales and marketing programs, answering questions about current offerings, and recommending training to assist partners with program and solution execution.
Since its founding in 2001, eMazzanti has claimed a number of honors and awards including the Inc. 5000 list for the fifth time in five years, HP Partner of the Year, WatchGuard's Partner of the Year (five times), M5 Networks Partner of the Year and ShoreTelSky Partner of the Year.
eMazzanti has twice claimed previous Partner of the Year awards from Microsoft, most notably Microsoft's 2012 Worldwide Partner of the Year award and also Microsoft's 2013 Northeast Region Partner of the Year. These awards highlight and recognize the expertise and accomplishments of Microsoft Partners who have driven innovative and exceptional results across the business.
Earlier this year, eMazzanti ranked 160th on the 2015 MSPmentor 501, an annual ranking of the world's top 501 managed services providers across the globe and was named as WatchGuard's first Platinum Partner. Recently, eMazzanti's CEO, Carl Mazzanti, was named to the 2015 ChannelPro-SMB 20/20 Visionaries list of influential and farsighted MSPs and SMB partners.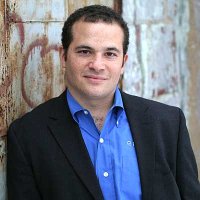 Carl Mazzanti is Co-Founder and President of eMazzanti Technologies, Microsoft's four time Partner of the Year and one of the premier IT consulting services for businesses throughout the New York metropolitan area and internationally. Carl and his company manage over 400 active accounts ranging from professional services firms to high-end global retailers.
eMazzanti is all about delivering powerful, efficient outsourced IT services, such as computer network management and troubleshooting, managed print, PCI DSS compliance, green computing, mobile workforce technology, information security, cloud computing, and business continuity and disaster recovery.  
Carl Mazzanti is also a frequent business conference speaker and technology talk show guest and contributor at Microsoft-focused events, including frequent prominent roles at the Microsoft Inspire (Worldwide Partner Conference / WPC).
Carl, a serial Entrepreneur, gives back to the community through Entrepreneur teaching engagements at Georgetown University, the company's ocean wildlife conservation effort, the Blue Project, and Tree Mazzanti.