Hoboken, New Jersey ­- (Vocus Public Relations) August 24, 2011 – eMazzanti Technologies not only makes Inc Magazine's 5000 list for the second year in a row, it captures the 390th IT industry ranking as well. eMazzanti's annual growth over the last three years remains very robust at 67 percent.
"Getting into the top list of the Inc. 5000 is wonderful recognition, of course," said Jennifer Mazzanti, president, eMazzanti Technologies, "But, most important, it suggests we're doing some things right and delivering real value to our customers."
In Unique Company
In a letter of recognition from Jane Berentson, editor, Inc. Magazine, eMazzanti Technologies received kudos for its achievement:  "Congratulations to you and to your team for making the 2011 Inc. 500|5000, Inc.'s annual ranking of the fastest-growing private companies in America. The list debuted in 1981 as a ranking of the 100 fastest-growing private companies in the U.S. The following year, it expanded to the Inc. 500 and, in 2007, we inaugurated the Inc. 5000. Through each evolution, Inc. has sought to recognize and to celebrate the creativity, dedication, and hard work that entrepreneurs put into building their companies."
"Also according to Inc. Magazine, the Inc. 5000 companies created 370,592 jobs over the last three years," noted Mazzanti. "eMazzanti Technologies contributed to that growth during a significant economic downturn. We are thrilled to be part of that upward trend."
The 30th Annual Inc. 500|5000 Conference and Awards Ceremony  was held at the Gaylord National Resort and Convention Center in National Harbor, Maryland. The Inc. 500|5000 Conference & Awards Ceremony brought together members of the Inc. community, both a new class of Inc. 500|5000 honorees and the list's alumni, for three days of networking, education and celebration.
One major way eMazzanti has helped key clients is getting them invited into OEM case study programs, like Microsoft, where they can leverage the newest technology within their companies to increase productivity and improve business.
eMazzanti Leverages Case Studies to Showcase Customers
Alan Zaorski, Operations Manager Indasa USA outlined his company's reasons for case study participation.
"We decided to participate in the Microsoft case study with eMazzanti Technologies because if our customers understood our dedication and commitment to our company's infrastructure, it would provide some insight of how we operate as a business. This case study provided a valuable view into how we operate and the dedication we pour into our business. Customers value our products, but also value that we are at the forefront with our infrastructure."
Litzky Public Relations was another company that got to tell its improved efficiency story.
"Litzky PR was invited to participate in a Microsoft case study because of eMazzanit's relationship with Microsoft. As a small agency with a large client load we are always looking for ways to work more efficiently and provide our clients with better services," noted Josslynne Lingard-Welch, Senior account manager. "Through our participation we were able to maximize our employee productivity regardless of where or when they were working."
A story about business growth customer Mayer Berkshire was also chronicled by eMazzanti as part of the case study effort.
Robert Mayer, president, Mayer Berkshire, had this to say about why his company decided eMazzanti's invitation to participate in a Microsoft case study and become one of eMazzanti's early adoption customers. "We decided to participate in a Microsoft case study mainly because Microsoft Operating Systems help grow our business. With the help of eMazzanti Technologies we learned how to use key features of Windows to increase productivity. We focused on using Microsoft in our Customer Service department to search for product info. Our reps now type a style number into "start-search" and quickly get style info, pictures, emails, etc…. anything related to the style. They pass this info to our Customers and better fit them to a style. We've seen in increase in productivity and a decrease in returns as a result of this new practice.
About eMazzanti Technologies
With a company name that sounds more like a purebred, high-performance sports car than a IT support and consulting firm, eMazzanti Technologies is all about delivering powerful solutions such as managed print services, PCS DSS compliance, computer network management, network troubleshooting, business continuity and disaster recovery, green computing, mobile workforce technology, information security, cloud computing, cloud computing services, and business information optimization in the most efficient manner possible. The Hoboken, N.J., firm is located in one of the most densely populated – and competitive – regions in the U.S. It provides business technology consulting services for companies ranging from home offices to multinational corporations throughout the New York metropolitan area. For more information contact: Carl Mazzanti 201-360-4400 or emazzanti.net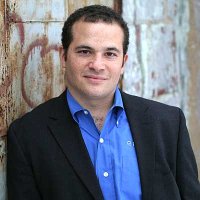 Carl Mazzanti is Co-Founder and President of eMazzanti Technologies, Microsoft's four time Partner of the Year and one of the premier IT consulting services for businesses throughout the New York metropolitan area and internationally. Carl and his company manage over 400 active accounts ranging from professional services firms to high-end global retailers.
eMazzanti is all about delivering powerful, efficient outsourced IT services, such as computer network management and troubleshooting, managed print, PCI DSS compliance, green computing, mobile workforce technology, information security, cloud computing, and business continuity and disaster recovery.  
Carl Mazzanti is also a frequent business conference speaker and technology talk show guest and contributor at Microsoft-focused events, including frequent prominent roles at the Microsoft Inspire (Worldwide Partner Conference / WPC).
Carl, a serial Entrepreneur, gives back to the community through Entrepreneur teaching engagements at Georgetown University, the company's ocean wildlife conservation effort, the Blue Project, and Tree Mazzanti.