WatchGuard Platinum Partner represents the company's most elite resellers who bring the highest level of network security counsel and service to end users

Hoboken, New Jersey ­- (Vocus) April 10, 2015 – eMazzanti Technologies, a NYC area IT security consultant and MSP, has been named a WatchGuardONE Platinum Partner by WatchGuard® Technologies, a global leader in multi-function firewalls. With this announcement, eMazzanti becomes the first WatchGuard Technologies partner worldwide to earn the Platinum Partner designation, as WatchGuard rolls out its new partner program worldwide.
WatchGuard's Platinum level is by invitation only, and represents the company's recognition of those partners who ultimately provide the highest level of network security expertise and consistent experience to WatchGuard's end customers. WatchGuard's new partner program focuses on training rather than volume sales to resellers can concentrate on providing a better end-user experience with safer networks.
"Being the first to qualify as a WatchGuardONE Platinum Partner is a clear reflection of eMazzanti's proactive commitment to training and certification," said Alex Thurber, global vice president of sales, WatchGuard. "Getting network security right is critical for every organization, and simply put, well-trained and well-educated resellers have happier customers and end-users, with more well-protected networks. We're proud to name eMazzanti Technologies as our initial Platinum Partner and confident that they can bring the highest level of expertise to the table for end users in the NYC Metro area and Northeast U.S. region.
"Hundreds of businesses depend on eMazzanti's expert deployment and management of WatchGuard's advanced network security technology, a critical component of our managed IT security services," stated Carl Mazzanti, CEO, eMazzanti Technologies. "Being the first to achieve the Platinum Partner status acknowledges our long-term joint commitment to effectively meet the data security needs of our customers."
Related resource information:
eMazzanti Teams up with WatchGuard to Offer Schools Improved Data Security
WatchGuard Data Loss Prevention (DLP) Solution Simplifies Compliance and Reduces Risk of Sensitive Data Loss
About WatchGuardONE:
WatchGuardONE is WatchGuard Technologies' global partner program. By focusing on value rather than simply volume, the program frees up WatchGuard partners to concentrate on the quality and competency of staffing, solutions and deployment, rather than margin alone. The WatchGuardONE channel program delivers three levels of certification – Silver, Gold and Platinum. For more information on the WatchGuardONE program visit: http://www.watchguard.com/wgrd-partners.
About WatchGuard Technologies, Inc.
WatchGuard® Technologies, Inc. is a global leader of integrated, multi-function business security solutions that intelligently combine industry standard hardware, best-of-breed security features, and policy-based management tools. WatchGuard provides easy-to-use, but enterprise-powerful protection to hundreds of thousands of businesses worldwide. WatchGuard products are backed by WatchGuard LiveSecurity® Service, an innovative support program. WatchGuard is headquartered in Seattle, Wash. with offices throughout North America, Europe, Asia Pacific, and Latin America. To learn more, visit WatchGuard.com. WatchGuard is a registered trademark of WatchGuard Technologies, Inc. All other marks are property of their respective owners.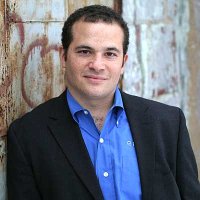 Carl Mazzanti is Co-Founder and President of eMazzanti Technologies, Microsoft's four time Partner of the Year and one of the premier IT consulting services for businesses throughout the New York metropolitan area and internationally. Carl and his company manage over 400 active accounts ranging from professional services firms to high-end global retailers.
eMazzanti is all about delivering powerful, efficient outsourced IT services, such as computer network management and troubleshooting, managed print, PCI DSS compliance, green computing, mobile workforce technology, information security, cloud computing, and business continuity and disaster recovery.  
Carl Mazzanti is also a frequent business conference speaker and technology talk show guest and contributor at Microsoft-focused events, including frequent prominent roles at the Microsoft Inspire (Worldwide Partner Conference / WPC).
Carl, a serial Entrepreneur, gives back to the community through Entrepreneur teaching engagements at Georgetown University, the company's ocean wildlife conservation effort, the Blue Project, and Tree Mazzanti.