Managed IT services provider helps companies move their networks and computers quickly and securely while reducing costs by bringing networks and services up to date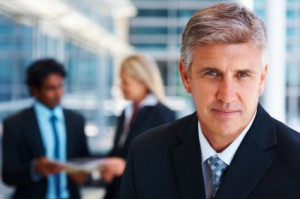 Hoboken, NJ (Vocus) November 3, 2014 – eMazzanti Technologies, a New York City area IT consultant and managed services provider, today announced that it is offering comprehensive technology relocation and upgrade services to area businesses. Services are being offered to existing customers and to any business located within the firm's Northeast U.S. service area.
Available technology relocation services include planning, physical transport of IT equipment and furniture, and coordinated disconnect and reconnect, all performed with data reliability and continuity of operations. Engineers can also show customers how to reduce operating costs by bringing their existing systems up to date at the time of the move.
Click here for a complete list of office relocation services.
Risks of Relocation
Moves involving both IT networks and operations can be particularly stressful. A company's IT infrastructure is a valuable business asset necessary to conduct operations. Without fully functioning technology, a business could be crippled.
Large and small companies want to complete relocations as quickly as possible. Due to unanticipated computer and network issues, they are often prevented from becoming operational once the physical move is completed. Last minute changes in office layout, power and cabling issues, or delays from phone and internet service providers can suspend the resumption of operations.
Delays in restoring functioning infrastructure and applications are costly. The engagement of a qualified technology relocation service provider can remove the stress and minimize the risk of business interruption.
As an experienced IT services company eMazzanti provides secure, confidential and stress-free IT relocation services. eMazzanti's certified engineers can assist companies with specific technology relocation issues or coordinate an entire physical office move. A well-planned relocation will minimize the risk of unexpected costs and business interruption while protecting IT infrastructure.
Contact eMazzanti for a special moving offer.
Relocation Upgrades
Many companies changing locations use the move as an opportunity to make improvements to their IT infrastructure. With the involvement of qualified engineers in the relocation, it may be a good time to standardize and upgrade services and hardware that may have become obsolete or costly to maintain.
IT managers may want to consolidate servers to reduce costs, add wireless capabilities or move some applications to the cloud. Data security should be evaluated, particularly with the addition of mobile devices and remote access.
A qualified IT consultant can help business leaders review the options. A carefully considered technology refresh may pay back the cost of a move by improving productivity and reducing maintenance costs.
Other related resource information:
Cloud Solutions Power eMazzanti to Ranking on CRN Fast Growth 150 List
eMazzanti Technologies Offers Microsoft Office 365 Free Trial and Expert Cloud Migration Services to Area Businesses